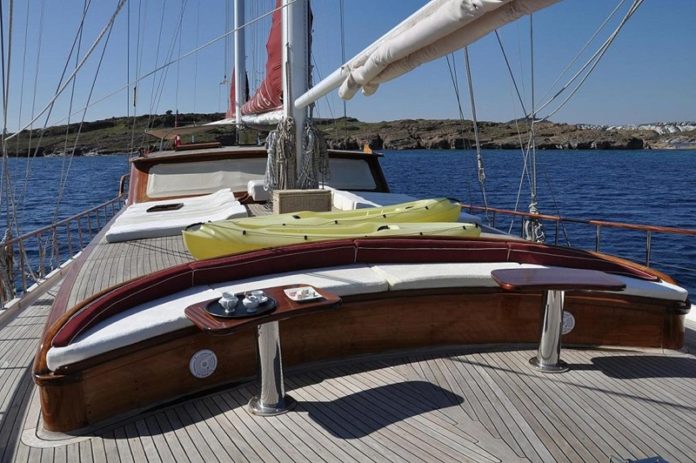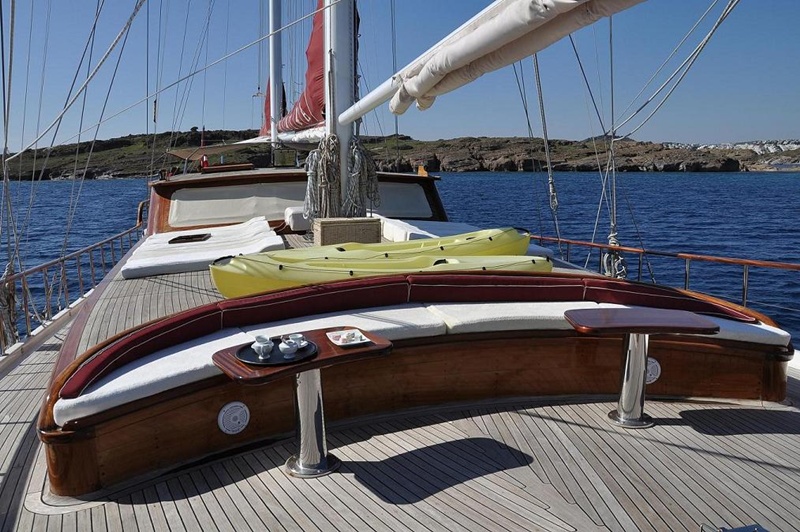 Are you looking for a Cruise holiday? A cruise holiday is really exciting and you will be able to spend your time in a luxury cruise, sailing around with beautiful views of the sea. You cannot miss the spectacular sunset views while you are on a cruise holiday.
If you are eagerly waiting to be one of the first passengers of new cruise ships, then the good news is that there are many new cruise ships to add into the seas. You can try out your cruise holiday in one of the 2016 new cruise ships for a memorable vacation. While indulging with the best food choices or while having a relaxing sunbath on the deck, you will be in the most comfortable and luxurious ships of the world which are going to sail in 2016.
Whatever your choice for a cruise holiday, be it a family holiday or a romantic vacation with your partner, you can easily find the best cruise ship from the list of cruises which are ready to launch in 2016!
Thanks to cruiseweb.com, I found this infographic which shares all the necessary details of 2016 new cruise ships. Have a look into it and select your favorite cruise ship for 2016 cruise holiday!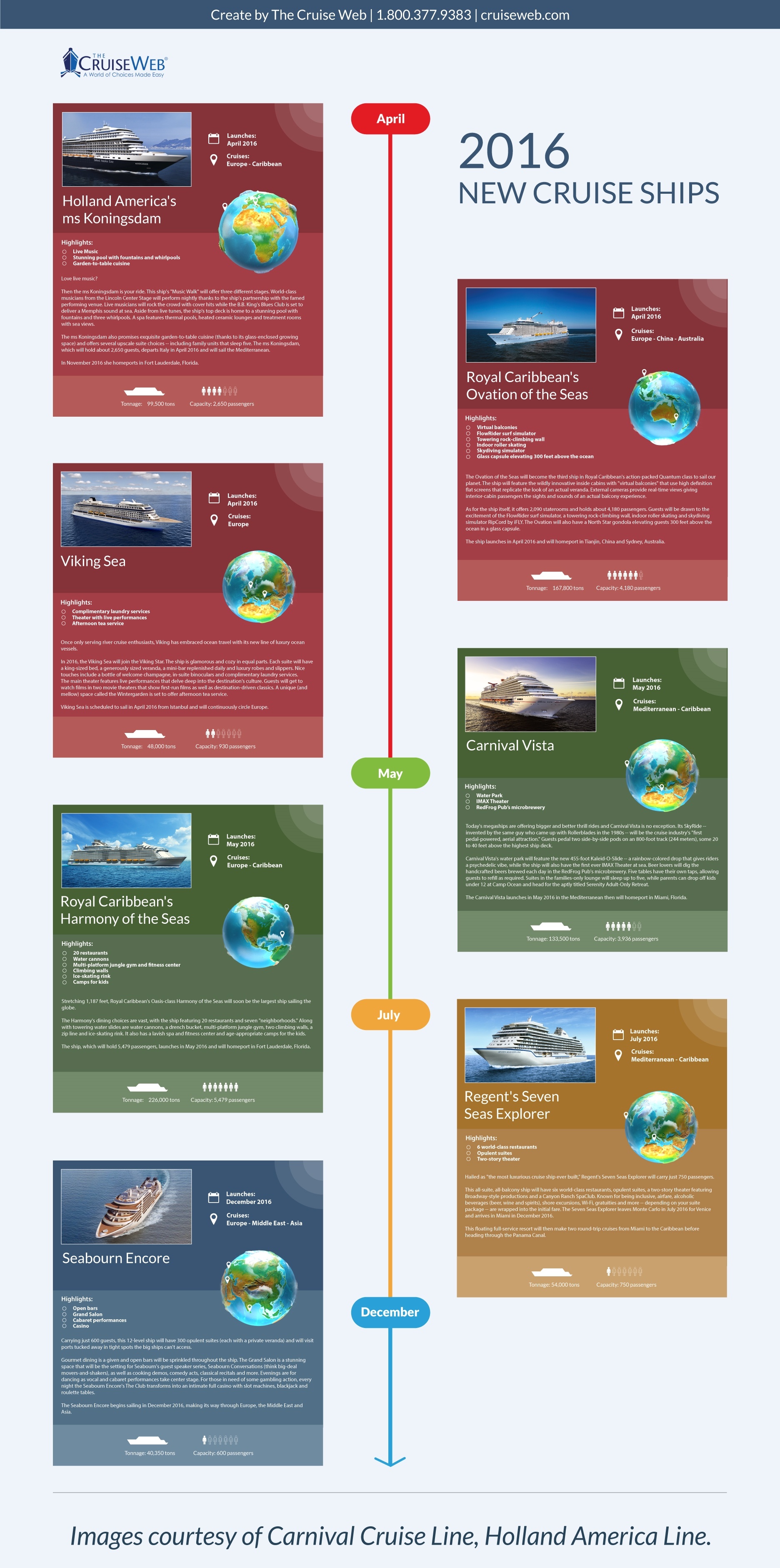 Please share the infographic if you enjoy it.