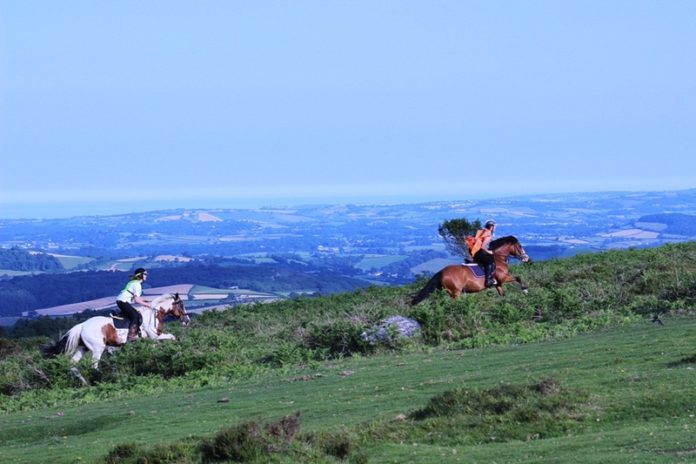 As any horse lover will tell you, the only thing better than a great vacation somewhere scenic is a vacation with a generous amount of horseback riding thrown in. This is why equine enthusiasts love to book vacations where they can combine their passion for riding with some fabulous scenery.
Booking a horse riding vacation is easy. All you have to do is pack your comfiest horse riding breeches from One Stop Equine and then look forward to exploring a new place on horseback. And yes, everything really does look better when you are on a horse. So where are the top global destinations for horse riding?
Ride Wild Horses in Nevada
The Wild Horse Eco Resort in Nevada is set in more than 900 miles of gorgeous desert country, an area known as 'Mustang Monument'. The ranch is home to a small herd of endangered mustang horses, which guests can ride during their stay. It's a beautiful place and the perfect opportunity to see what life is like as a cowboy.
Andalusian Horse Riding Experience
Andalusian horses are famed for their magnificent white coats, flowing manes and tails, natural grace and athleticism. Like the horse, Andalusia in Spain is wild, beautiful and full of surprises. Horse riding vacations in Andalusia are an opportunity to gallop along windswept beaches, explore secluded pine forests and learn the art of natural horsemanship.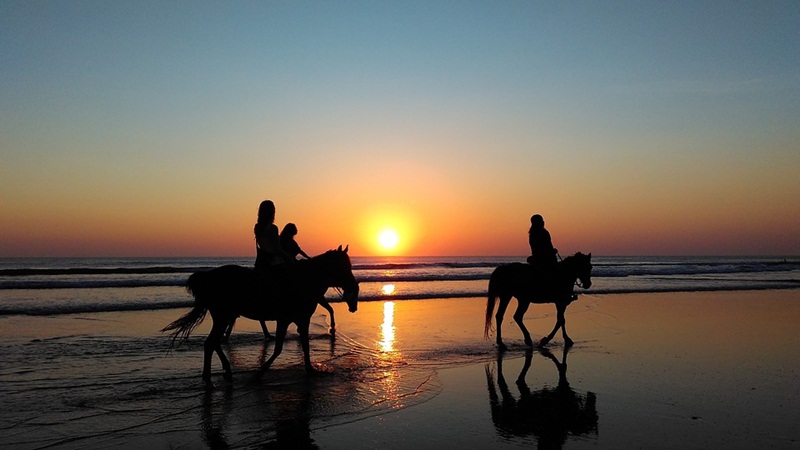 Life on an Argentinian Ranch
If you would like to learn how to herd cattle, play polo and enjoy a glimpse of Colonial life, a vacation spent on a traditional 'estancia' will be a dream come true. You can spend your days trekking through the foothills of the Andes, eating lots of meat, and sampling the local wines.
South Africa Game Spotting
Most people who visit South Africa are keen to go 'on safari' in the hope they will be lucky enough to spot lions, rhino, elephants, giraffe and buffalo. Traditional safari treks involve setting off at sunrise in the back of a 4WD vehicle, but swap an all-terrain vehicle for a thoroughbred horse and you will have a very different, and much more enjoyable, experience. You don't even need to be an experienced rider – total beginners are welcome on some of the horse riding game reserve treks.
Castles, Wine and Horses in Tuscany
Pony trekking through Tuscany in Italy is a great way to explore vineyards and woodland trails with a few long lunch stops thrown in for good measure. The views are very different on horseback and long lunches with a fine bottle of local Chianti make a very pleasurable way to see more of Italy's most famous wine-making region.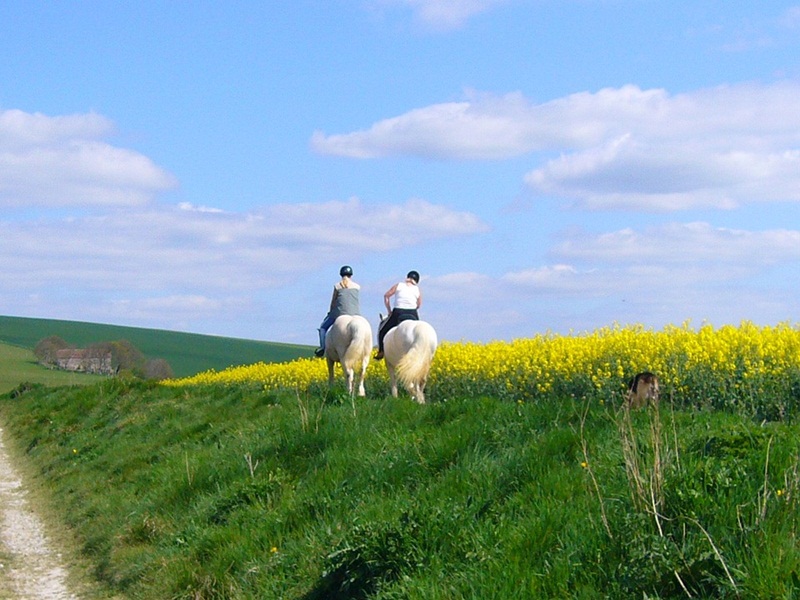 Dartmoor Pony Trekking
Dartmoor is one of the most picturesque regions in south east England. Think miles of moorland dotted with wild Exmoor ponies and sheep. The open moor is wildly beautiful and a wonderful place to explore on horseback.
Horse riding vacations are not just for experienced riders, but if you are planning a week long trek, make sure you are used to spending long periods in the saddle or it could be quite a painful experience.