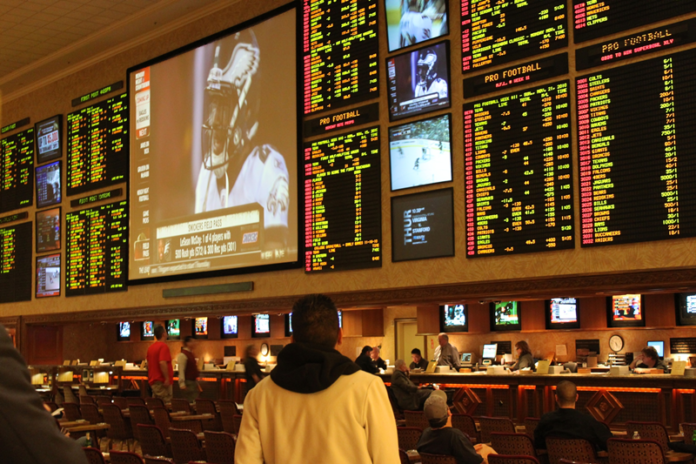 When you are planning a trip to Las Vegas, it's easy to forget that there is more to the city than all the bright lights and casinos that line the Strip. While they may be a primary draw for many out-of-towners, there are plenty of other awesome things to see and do in Las Vegas, too. There are all sorts of attractions for sports lovers – and we don't just mean those who love betting on games. Whether you are into car races, golf, hockey, or any other sport, Vegas has options that will keep you entertained the entire time you are in town.
Here are just a few of the best attractions for sports lovers in Las Vegas! Anyway, if you travel to Las Vegas with children, check this post on Las Vegas with children to find the best destinations to visit.
Las Vegas Motor Speedway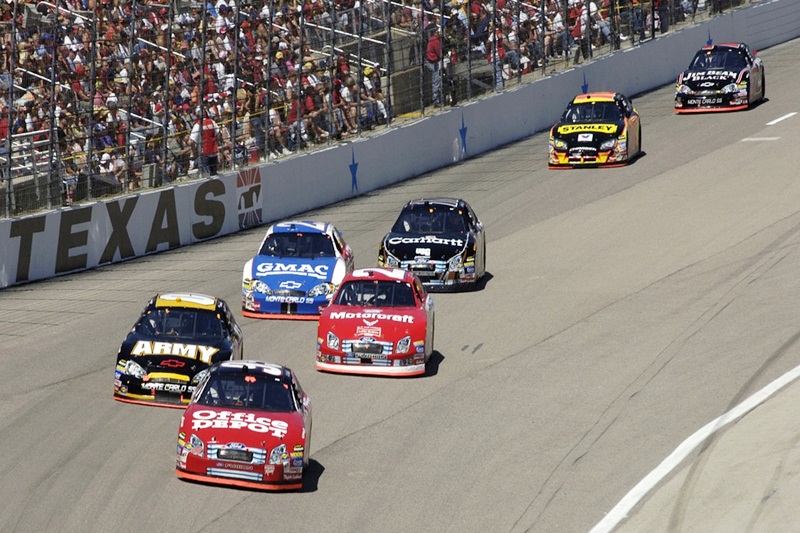 If fast cars get your adrenaline pumping, a visit to Las Vegas Motor Speedway is a must. Satisfy your need for speed with the Andretti/NASCAR Racing Experience where you'll get to feel the sensation of barreling around the track at speeds of over 100 miles-per-hour. Whether you choose to climb in the passenger seat and let a professional driver take you for a spin in a NASCAR stock car of a formula-1 car or you'd rather be the one behind the wheel, this experience is one that can't be missed.
For those who would rather watch from the stands, there are almost always events going on at Las Vegas Motor Speedway. Visit in March or September to check out one of the biggest events of the year – the Pennzoil 400 Weekend or the South Point 400 Weekend.
The Still
Looking for a Las Vegas sports bar where you can kick back, down a few brews, and watch the game? Check out The Still. Situated inside the Mirage, this sports bar touts itself as the ultimate man cave. With 27 televisions and 8,000 square feet of space, it's the perfect place to cheer on your favorite team. Whether you're into football, hockey, basketball, or even rodeos, The Still hosts viewing parties for just about any sport you can imagine.
This popular spot serves up more than 50 craft beers from the bar and all sorts of taste-bud-tantalizing treats from a refurbished Airstream trailer known as Bud Bud's. Sip on your favorite brew and chow down on everything from sports bar classics like crispy chicken wings to unexpected options like New England style lobster rolls or prime steak tip skewers.
Las Vegas Paiute Golf Resort
Escape from the hustle and bustle of downtown Las Vegas and spend some time on the links at Las Vegas Paiute Golf Resort. Located 25 minutes northwest of the city, the sprawling resort has three beautiful golf courses to choose from. Sun Mountain, Snow Mountain, and The Wolf were all carefully designed by respected golf course architect Pete Dye and offer varying levels of challenge. As you work your way through your chosen course, you'll be surrounded by breathtaking Nevada landscapes. This world-renowned resort is truly an oasis in the desert that you have to see to believe.
When you're ready for a break, check out the Bar & Grill, which serves up breakfast and lunch seven days a week. Choose from classics like salads, burgers, and hot dogs or local favorites like fry bread Indian tacos or a grilled chicken pita quesadilla. The Bar & Grill is only open until 5:00 PM, so be sure to stop in early enough!
Vegas Indoor Skydiving
Vegas Indoor Skydiving is a must for adrenaline junkies. Sin City was the first place in the United States where people could go skydiving indoors, and it remains a popular destination for this thrilling activity. If you are ready to earn your wings, Vegas Indoor Skydiving is the perfect place to experience all the thrills without a parachute, an airplane, or even the sky. Instead, you'll get to defy gravity with the help of a 1,000-horsepower motor that creates wind speeds of up to 120 miles per hour.
When you visit, you'll be taken into a padded wind tunnel and instructed on how to control and guide your body as you experience the thrill of "free falling". There are several flight packages to choose from, all of which include professional training with personalized flight instruction and equipment rental. Video services and photo packages are also available for an additional fee. If you are looking for a truly unique experience that will get your adrenaline pumping, Vegas Indoor Skydiving is an attraction you can't miss!
T-Mobile Arena
Home to the Vegas Golden Knights NHL team, T-Mobile Arena is located right on the Las Vegas Strip and hosts numerous events throughout the year. In addition to hockey games, this indoor arena is used for boxing matches, WWE professional wrestling events, college basketball tournaments, and UFC tournaments. It is also a great place to see some of the biggest names in music and entertainment live.
Opened in 2016, the 650,000 square foot T-Mobile Arena has seating for up to 17,500 people and has all sorts of high-tech features like massive outdoor LED screens. Whether you are a hockey fan and want to check out the icy action or you'd rather take in a boxing match, T-Mobile Arena is where you will want to be to check out the best sports and entertainment in Vegas.
Sam Boyd Stadium
Sam Boyd Stadium is home to the UNLV Rebel Football Program and hosts several other events throughout the year. Take in a game of college football, enjoy the thrills of Monster Jam, or attend an exciting supercross event. This stadium is also where you can watch the USA Sevens leg of the annual World Rugby Sevens Series. There is almost always something going on at Sam Boyd Stadium, so if you are looking for something to do while you're in Vegas, be sure the check the schedule!
Las Vegas is a premier entertainment destination that has something for everyone. The hot spots listed above are just a few of the many places that are must-sees for sports lovers. Check them out, and be sure to chat with the locals to find out about current events while you are in town.