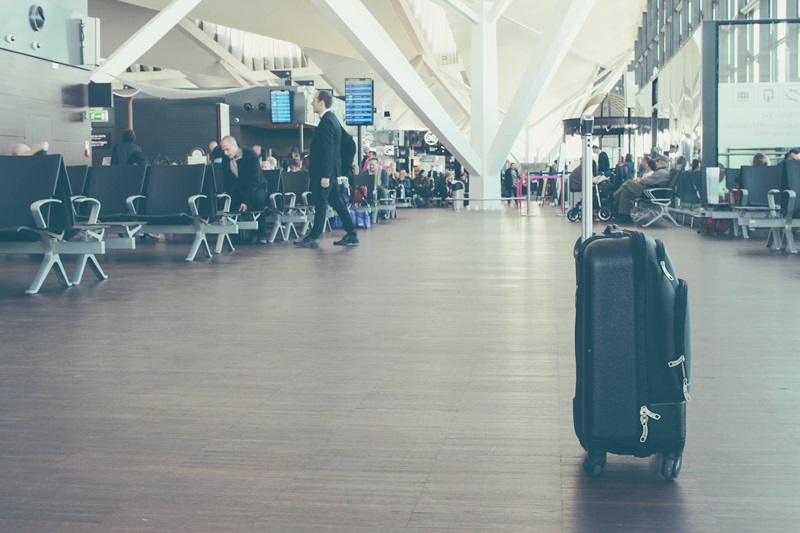 Transit traveling is a very necessary part of the aviation services; this as a result of the rigors of flying a single flight over long distances; such as intercontinental trips. Transit traveling involves traveling through a particular country (known as the connecting point); where there is a stopover to change flights. This change of flight could be immediate, or done after some time; this depending on pre-arrangement.
Transiting through a particular country entails some technicalities and requirements which often times varies from country to country. You, as a transit passenger, need to be familiar with the requirements and documentation needed for whichever country you are transiting through in order to get the best travel experience and avoid difficulties passing through.
The United States of America's Department of Homeland Security, which is in charge of the nation's Customs and Border Protection stipulates that a valid national passport and a transit visa or an approved Electronic System for Travel Authorization (ESTA).
For transit passengers traveling on the Visa Waiver Program, are the two different kinds of requirements for passengers who have to use the United States of America as the connecting point to their destination. These requirements are strictly required and you definitely have to fulfill them before embarking on the journey.
What is ESTA?
Taking that you already have a valid passport, the next course of action is to either get a transit visa or obtain an ESTA approval. This choice is to be determined by your nationality. The United States of America has a Visa Waiver Program which enables nationals of countries under this program to travel into the country without the use of visas, rather all they require is an ESTA approval ( Info – https://usaestaonline.com ). This program allows the citizens 90 days in the United States and transiting through without needing a visa, provided they have an ESTA approval.
There are about 37 countries under this program, all selected on the criterion of having a high Human Development Index. These countries include South Korea. Andorra, France, Denmark, United Kingdom, Luxembourg, Austria, Australia, Belgium and Chile.
Puerto Rico, Virgin Islands, both United States of America territories are also covered by this program. Citizens of these countries require little surveillance, hence the removal of barriers. However, being a citizen of any of these countries doesn't guarantee entry into the territories of the United States of America, as the ESTA is subjected to approval by the Department of Homeland Security.
How to Apply?
The ESTA is to be applied for at least 72 hours before departure, as this is what enabled the authorities screen travelers before arrival. Some conditions might disqualify a traveler from enjoying the visa waiver even though the individual is a citizen of countries under the program. One of these conditions is if the transit passenger is traveling in an unapproved airline. Another condition that can disqualify a transit passenger from enjoying the visa waiver is if the passenger has visited Iran, Iraq, Libya, Somalia, Sudan Syria or Yemen (all countries either blacklisted or under terrorist watch).
Intending travelers with dual nationalities of Iran, Iraq, Sudan or Syria also do not enjoy the benefits of this Visa Waiver Program.
Travelers with such conditions and those whose nationality does not fall under the countries covered by the program require a transit visa to go through the United States of America.
A transit visa is also known as C visa, this being the requirement for countries who do not fall under the waiver program; majorly the Third World countries of Africa, Asia and South America, whose citizens require more monitoring from the Department of States.
Here is how to apply Canada Visa in easy steps.
Different types of USA Visas 
There are three types of C visas. These are the C-1 Visa, C-2 Visa, and C-3 Visa, all of which is valid for a duration of 29 days. Each type of C visa applies to different statuses of travelers with specific reasons for transiting through the United States of America.
The C-1 visa is specifically for travelers on personal business who are simply passing through the United States of America.
The C-2 visa is for invitees, accredited pressmen, and delegates of nongovernmental organizations; and basically all representatives of Non-State entities who are traveling on official assignment to the United Nations headquarters for an official assignment. It is also used for United States officials who are transiting through the United States of America to another country on official missions.
The C-3 visa is used by officials of foreign governments who are transiting through the United States of America on official business. These officials are allowed to transit with their families and staff, however, each person is required to possess a C-3 passport.
As stated by the United States government, obtaining these visas involves some requirements which are peculiar to each type of visa. The fulfillment of these requirements determines whether these visas would be granted the traveler.
There are certain restrictions, which come with transit visas, and it is necessary for each traveler to know them, in order to avoid violating the law. Every traveler should know that there are no dependent C visas, every individual is required to own a visa even if it is a baby. It should also be noted that the C visa is a one-entry visa. After departure from the country, a new C visa is needed when transiting through the country on another occasion. AC visa can also not be used for work, study or application for a green card. It is strictly for transiting.
An approved ESTA on the other hand, is valid for two years, after which it can easily be updated. Also, the ESTA approval lasts for 90 days and is valid for more than just transiting. Activities such as tourism, business, visiting and even studying can be embarked upon, provided it is done within the timeframe.
Altogether, it is necessary to ensure that the right documents; be it transit visa or ESTA are processed and the restrictions on each of them duly considered in order to have a hitch-free transit travel through the United States of America.
Also check : Things to do in Baton Rouge