Overview
According to frequent travelers, most of the best destinations to visit involves nature and Malaysia is one of them. Just a quick escape from Singapore, Malaysia is located right above the equator in Southeast Asia. It is divided into two by the South China Sea: West Malaysia (considered to be the mainland) and East Malaysia. On both sides lies amazing beach destinations that many reputable travel authorities consider to be some of the best islands in the world. Here are the best beach destinations in Malaysia for you to plan your next holiday!
1. Tioman Island
Tioman is situated just 32 km (20 miles) east from mainland Malaysia in the Rompin District of Pahang. It is covered with lush, dense forests and is lightly populated. The low population allows the sea life to flourish without much human interference. Tioman Island is surrounded by colorful coral reefs that have become a major tourist attraction and the reason many scuba diving and snorkeling businesses operate on the island. TIME Magazine once named Tioman as one of the most beautiful islands in the world. The popular beaches to explore are Genting Beach, Tekek Beach and Salang Beach. All three are suitable for water sports such as kite surfing, jet skiing, kayaking, and free-hand surfing.
Accommodation: many of the best hotels are located by the sandy beaches. Some of the most booked hotels are Beach House, Tioman Dive Resort, Go Deeper Tioman, and Bushman Tioman, a traditional-styled hotel built with bamboo. However, the most rated accommodation is the JapaMala Resort. It is a five-star resort that sits on a white sandy beach. Much like Adorno Suites in the beautiful Greek Island of Mykonos, JapaMala is the perfect location for a romantic getaway. Have a look at this website to get the full picture of the correlation between the two hotels.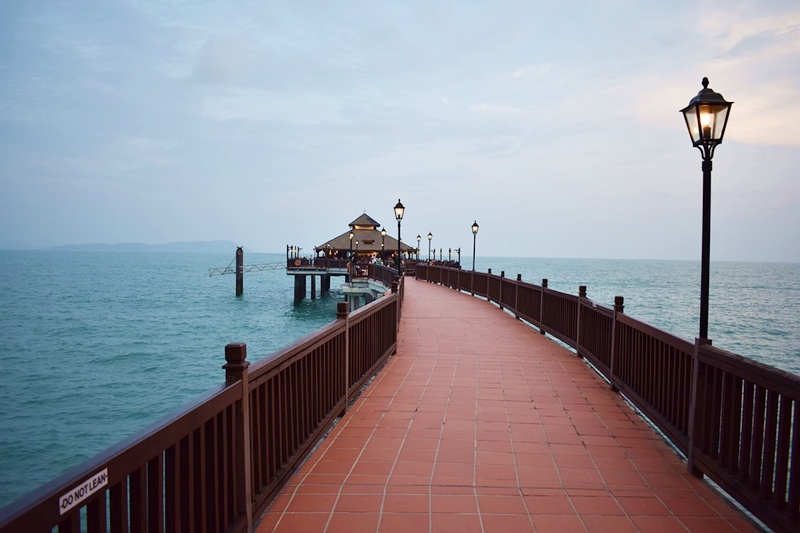 2. Rawa Island
Also situated off the east coast of mainland Malaysia, just 16 km (10 miles), is the picturesque coral island of Rawa in the district of Mersing, Johor. Rawa is renowned for its white sands, rocky terrain, clear waters, and a variety of sea life. It is also home to a lot of white doves, which in the local dialect are called "Rawa."
Accommodation: The most visited hotel on the island is Rawa Island Resort. It is the perfect location for unwinding by the beach and enjoying the warm South China Sea.
3. Besar Island
Besar sits right next to Rawa Island in Joror. It is a peaceful, clean, and exotic island with lush vegetation, white sand, and clear waters for anyone looking to relax away from crowded destinations.
Accommodation: Two of the top rated resorts on the island include Bubbles Dive and Center and Resort and Perhentian Tuna Bay Island Resort. However, travelers need to book months ahead due to high demand and limited capacity.
Summary
Whether you are traveling on a budget or in style, need an escape from Singapore or simply want an adventure to explore new destinations, Malaysian islands are the perfect destinations for you. There is something for everyone in these amazing beach destinations in Malaysia.