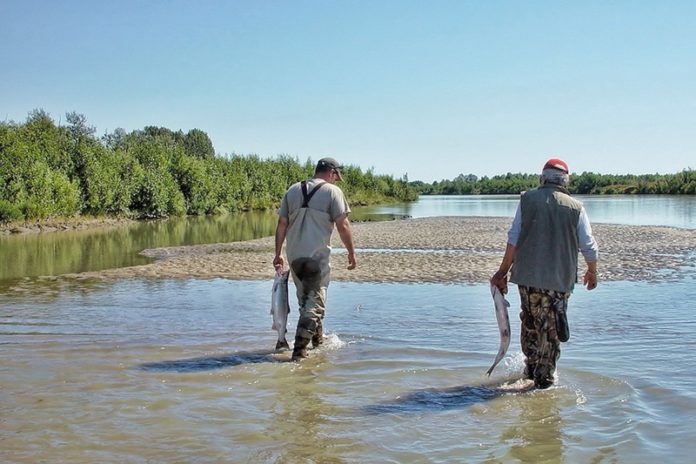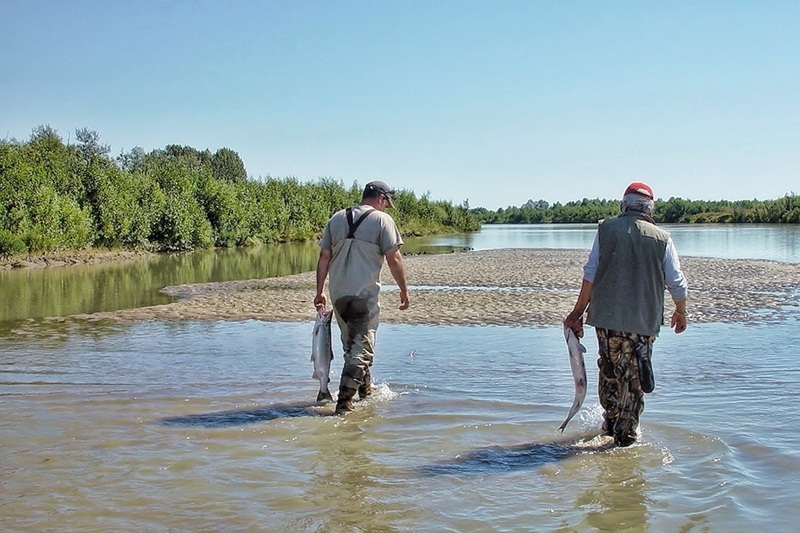 Whether you plan a leisure trip to Alaska or whether you need to experience solely fishing during your stay in Alaska, it is always better to plan ahead in order to enjoy your holiday. If you don't plan ahead but arrange a fishing trip in Alaska that will not give you the most enjoyment. And if you forget something important that is really mandatory for fishing in Alaska that will be the worst experience on the water!
Why fishing in Alaska?
Ever wondered why Alaska is so much popular as a fishing destination? Here are some reasons. Alaska offers opportunities to fish in both saltwater and fresh water with lot of fishing spots. With available millions of lakes, rivers and streams you will never dull your moments in Alaska. Other than fish filled lakes, rivers and streams, you will also find many fishing facilities in Alaska which make it a tourist attraction. There are many lodges and accommodations which help travellers to stay in comfort during fishing tours. Other than that there are also experienced and professional fishing guides who offer guided day trips for reasonable rates. With such opportunities and rivers full of fish, a fishing tour is a must for anyone who likes to visit Alaska!
What to Expect from Alaska Fishing?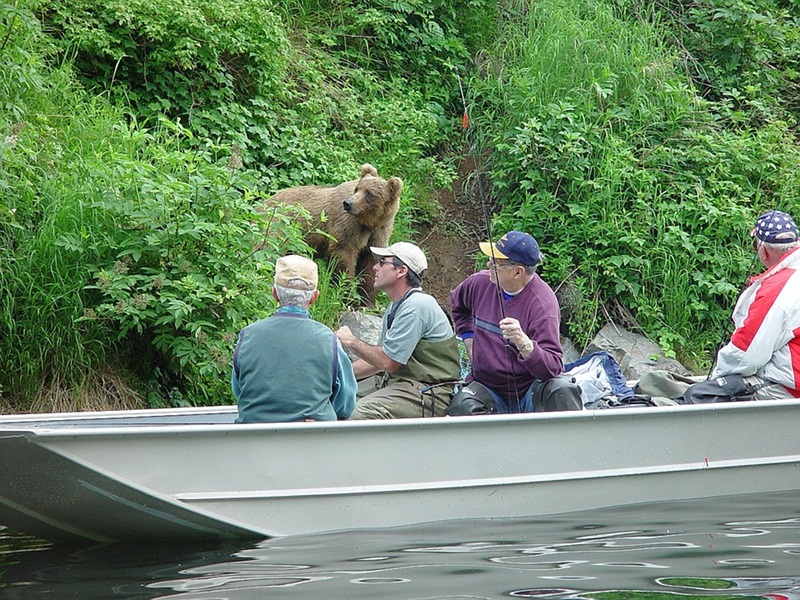 Don't worry even if you are a beginner for fishing. Alaska is a great place to experiment your fishing skills even as a beginner. It is true that Alaska fishing trips are always packed with adventures. Catching your first fish can be really exciting. Fishing in Alaska can be a lifetime experience which creates you lot of unforgettable moments and memories. When you spend a full day for fishing, you will end up with satisfied and happy feelings of an adventure filled day.
How to plan your fishing trip to Alaska?
Planning a fishing trip to Alaska is easier than you think. If you contact a tour guide, you can easily select a package tour which suits your preferences and book it straight. Otherwise you can make your DIY fishing trip if you like to save some money. However be sure to check the things to do and not to do in Alaska before you plan your DIY trip. If you travel with a fishing guide, they will ensure that you follow the rules, techniques and regulations throughout the tour.
Tips to Prepare for Your Alaska Fishing Trip
Ensure the best planning and gather all information about fishing in Alaska before your day. That will ease your mind. You will be skillful enough with such a great planning with all necessary equipment around you and ready to fish! Are you're a beginner? Don't worry! Read these tips and plan your tour, you'll be surprised by endless opportunities to enjoying your Alaska fishing trip!
1. Check and prepare your documents
Do you know that you need a license for fishing in Alaska? If you didn't know this, act before your fishing day reach. Get your fishing license beforehand and this will save you tons of time from your holidays. You can easily apply your fishing license online.Check www.adfg.alaska.gov for details of fishing license.You can apply directly from this website.
You can also get your fishing license from your Alaska fishing guide. However it is better to check with them about the cost and whether it is included in their package or not at the time you plan your fishing trip.
2. Familiar with the fishing rules and regulations for Alaska
It is important to know your rules. Although you obtain a fishing license to fish in Alaska, you also need to know the existing rules. Check the rules on adfg.alaska.gov site before you leave. With the knowledge of current rules you will have good time there without violating any rule. For example, sport fishing is open for anyone however commercial and personal use fishing are limited in some areas.
3. Decide the type of fish that you like to catch
In Alaska, salmon are most popular. however there are different species such as pacific halibut, silver salmon, Ling Cod and other fish types. If you decide the targeted fish then your fishing guide will take you to the waters that your preferred fish type live abundantly. He will also teach you the fishing tips that are unique for your targeted fish type. For example salmon are not heavier comparing with the Halibut. Usually Halibut are considered as monsters while Salmon are the fighters. When you know different tips to catch these fish, you will have good time enjoying your trip. You can contact a fishing guide who knows about Alaska for some recommendations and recommended tours according to the season or month you visit Alaska.
4. Plan your trip during the best fishing season
Well, don't worry about the season! You can fish in Alaska all year round. However with different seasons of the year you may need to check the best fishing spots in Alaska. It can be Kenai River during the spring and summer fishing will be best with Russian River. To select the fishing lakes and rivers, you can always contact your fishing guide. Also many people like fishing trips to Alaska during the summer. This time can be really exciting and funful! However, if you want to avoid the crowds, then avoid the peak time and plan your trip during the less crowded period.
5. Learn the Alaska Fishing Techniques
Are you a beginner? Don't worry. You can easily enjoy fishing when you know the right techniques. To enjoy a fishing tour in Alaska you don't need to be an expert in fishing. Beginners can enjoy their fishing adventure in Alaska when they learn the necessary basic techniques.
If you are a beginner for fishing, a guided river trip can be the best idea for you. Plan your Alaska fishing trip with a fishing guide who will coach you on how to fish including the best techniques. A guided river trip with an experienced fishing guide will be helpful for you and that will allow you to learn plenty of techniques while enjoying your tour. With a fishing guide you will be familiar with the surrounding and hence you will have better fishing experience. Check MyKenaiRiverGuide.com for more details on how you can arrange a guided fishing trip in Alaska. Be familiar and comfortable with fishing techniques and tricks in your tour. That will sure help you to enjoy the tour and bring back most exciting memories!And you will sure want to visit Alaska again to spend time with another fishing tour!
6. Don't forget the photo opportunities
Bring your cameras and plan the best possible captures you can have during the fishing tour. It can be your first catch or it can be the best exciting moments on the water. These photos will be the best memories from Alaska for the entire lifetime! And these moments are really treasurable! Not only fish and fishing moments, you will also enjoy capturing the beautiful natural views of Alaska!
7. Pack the essentials properly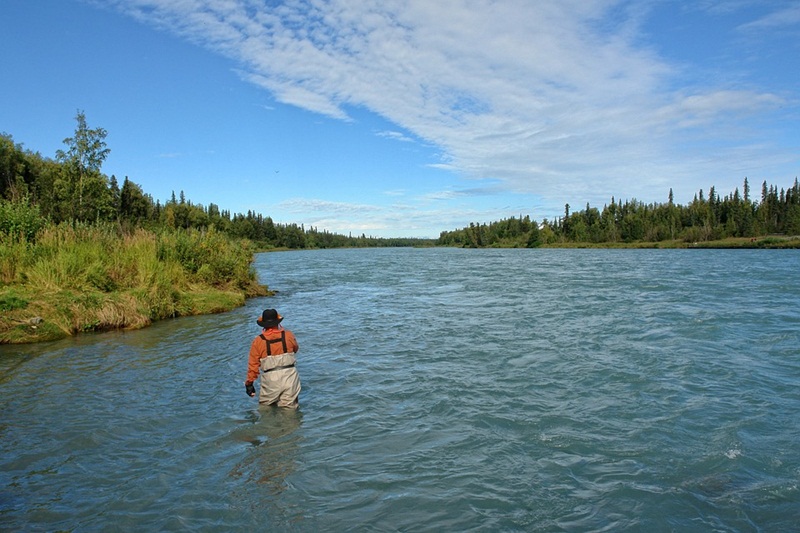 You will need to find the travel essentials specially for Alaska fishing trip. Don't forget to pack all essentials in your bag when you plan your tour. Otherwise you will not enjoy the time there as the weather can be different and you need to spend more time outdoors!
Packing essentials for Alaska fishing trip
To ease your task of preparing for your Alaska fishing trip, here we listed the most important travel gear that you need to pack in your bag. Remember, fishing is an outdoor game. Therefore you will need to spend hours outside your lodge. That is why you need proper outdoor clothing that suits the Alaska climate.
Generally Alaska is with warm weather and quickly these weather conditions can change. Together with your outdoor gear, you also need to pack rain gear. Usually layers are the best way of clothing for a fishing trip in Alaska. You can pack Polypro, capilene or wool clothing which can help you to stay warm during fishing. You also need plenty of socks. Wool or synthetic socks are recommended.
Most lodges in Alaska don't provide laundry facilities. Check that with your lodge before leaving for your trip. Otherwise pack enough clothing for your entire stay there.
Anyway, below are the items you need to pack in your bag.
Outdoor clothing including pants and shirts
Rain gear
Shoes and boots
Fishing waders
Socks and gloves
Caps (wool cap and a brimmed hat)
Sunglasses
Water bottle and some snacks
Insect repellent
Camera and binoculars (optional)
8. Don't forget to apply sunscreen
Other than above packing list, also don't forget to bring enough sunscreen to avoid harsh sunny days. Make sure to apply sunscreen often. This will protect your skin from long hours outdoor trip. A good sunscreen will help you to stay long hours outdoor.
9.Don't forget other attractions in Alaska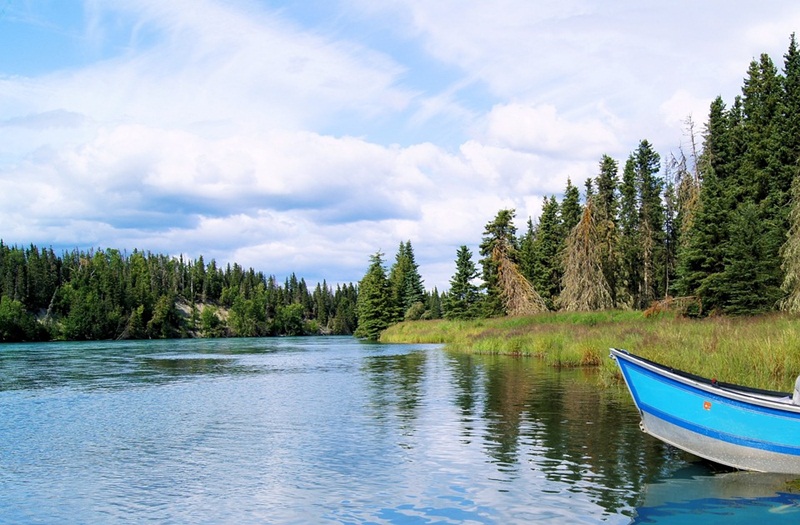 Even if you plan your fishing tour with a guide by selecting an excursion, don't forget the other Alaska attractions. There will be time that you don't fish. Spend such free time to visit around Alaska and experience the beautiful views. Walking tours during the afternoon can be great and that will also make you relax after a fishing tour. There are plenty of historic parks, museums and small towns which you can visit. So, don't waste your time only by joining with your fishing trip in Alaska. Enjoy the other attractions too.
10.Enjoy your time with full of excitement and adventures!
Above is the complete guide for planning your Alaska fishing trip. Finally, don't forget to enjoy yourself. Don't waste your time simply by fishing. Make it an exciting adventure. If you travel with your family, make your fishing trip an excellent opportunity to bond.
Experience the Alaska Rivers and enjoy all the spectacular moments. Your Alaska fishing guide will sure help you to make you fishing trip a lifetime adventure!