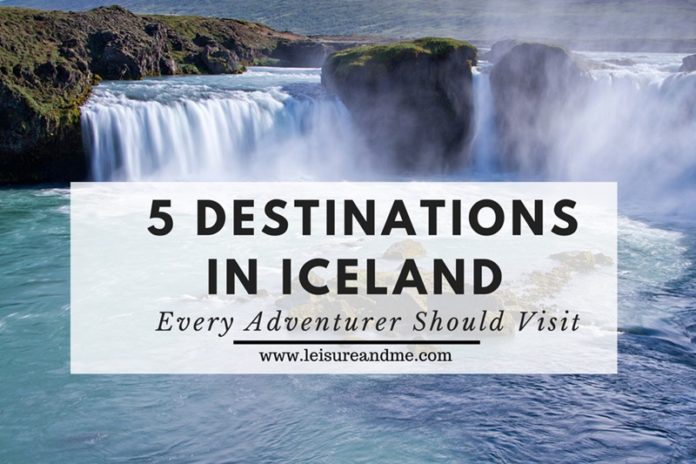 If you love adventures, Iceland should be at the top of your list for your next once in a lifetime experience. Not only is the country extremely picturesque, there's an endless amount of activities to do and things to see. Who could say no to soaking in beautiful surroundings while snorkeling, hiking, or watching whales just a few feet ahead of you?And don't forget the amazing Golden Circle Tours in Iceland too!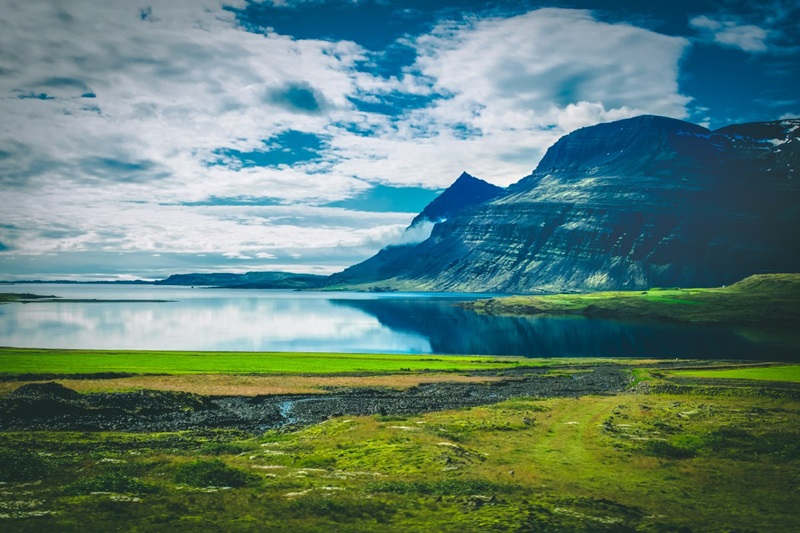 Once you've booked your flight after searching on Expedia for Iceland cheap flights, the next thing to do is to build an itinerary. To make the best of your time in Iceland, here are 5 destinations that you'll want to go to for memorable adventures.
1. Vatnajökull National Park
Hiking is one thing, but have you ever taken a shot at glacier hiking? To see the largest glacier in Europe, be sure to spend a view hours venturing around Vatnajökull National Park, which covers 13% of the entire country's surface! Not only can you glacier hike, the park also offers ice caving activities and boat tours in the lagoon. When in the park be sure to soak in the beauty of the hot streams, black sands, and white glaciers.
There are plenty of tour companies that provide the equipment and safety gear needed to safely trek over the glacier if you're unable to bring your own. Quench your thirst with fresh water the runs from the glacier and don't forget to take plenty of pictures of the ice formations at the bottom.
2. Take a Whale Watching Tour
Seeing whales on television or in an aquarium is one thing, but there's nothing quite as exciting as seeing these massive animals in their natural habitat. Icelandic coastal waters are home to more than twenty different species of whales, dolphins, and porpoises. Not many people can see they've seen a Minke, Blue, or Humpback Whale in the wild, but with a whale watching tour, you're sure to see at least a few. If you're lucky, you may be able to spot a Killer or Fin Whale.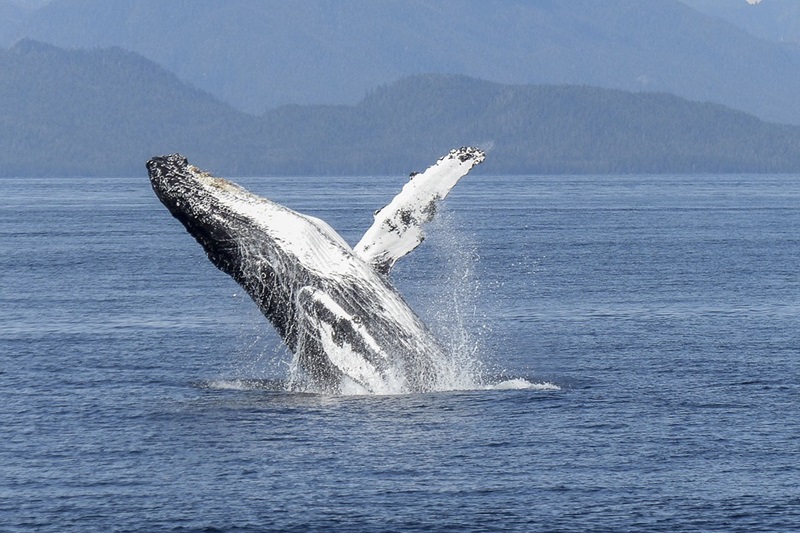 You'll find that most Icelandic whale tours leave from Akureyri, Reykjavík, and Husavík, which is Iceland's whale watching capital. Tours use both large and small boats. If you want to for sure see a whale, a larger boat is the ideal choice as these vessels have tracking technology. But for a more intimate experience with the option of seeing whales up close, a smaller boat tour is best.
3. White Water Rafting
If you aren't afraid to bundle up and take on some wild waters, be sure to go white water rafting. While there are no Class 5 rapids in the country, there are three rivers that offer a thrilling ride, one of which is a Class 3 river. Depending on the rafting tour you choose, you can either enjoy the day in a 4-8 people boat or in a two-person canoe. For the ultimate adventure, we advise the canoe route.
4. Snorkeling at Silfra
While you may not think that snorkeling and Iceland belong in the same sentence, there are few places on the island that are perfect for exploring underwater life. Silfra, which is located in Thingvellir National Park, lies between the North American and Eurasian tectonic plates. Because the water comes from meltwater of nearby glaciers, visibility is always great.
As you'd expect, a dry suit is a must as the water averages around 36-37°F. At Silfra you can join a float tour that takes you through the rift for up to 40 minutes, allowing you to enjoy the beauty of the amazingly clear water. The bright blue water is home to neon green algae and giant boulders. If you venture down deep enough you'll physically be between the tectonic plates! Diving tours are also available but are reserved for experienced divers.
5. View the Northern Lights
While this part of your trip may not get your adrenaline pumping, the Northern Lights are a must see before leaving Iceland. The Northern Lights, also known as the Aurora Borealis, is a light display that occurs during the winter time at extremely high elevations. Once on display you'll be greeted with waves of gold, purple, and green.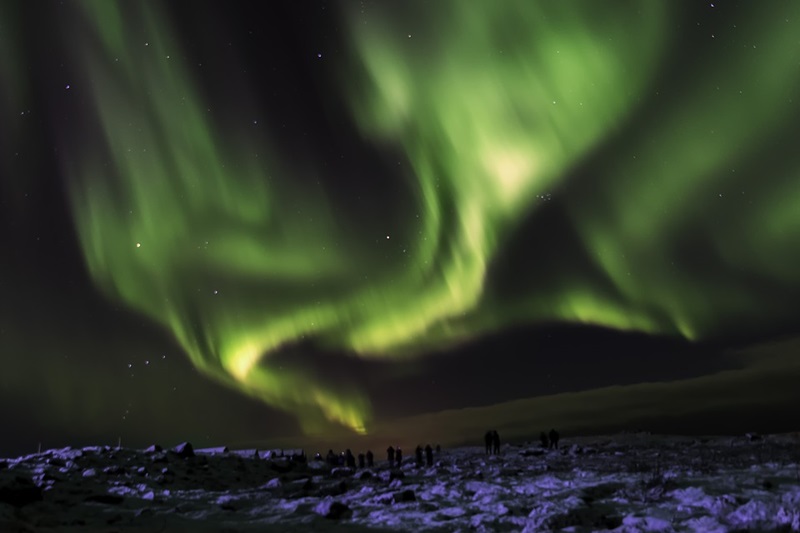 Since the Northern Lights are best seen from high up, you can get in your adventure fix by taking a hike around Reykjavik, Threngsli, or Vik, a black sand beach that you won't want to miss.
Conclusion
Make your upcoming trip to Iceland one to remember. If you want to experience much of the adventure that the Land of Fire and Ice has to offer, be sure to cross off these five adventures on your itinerary. Happy travels!
Do you recommend any other adventures in Iceland? Let us know below in the comments!