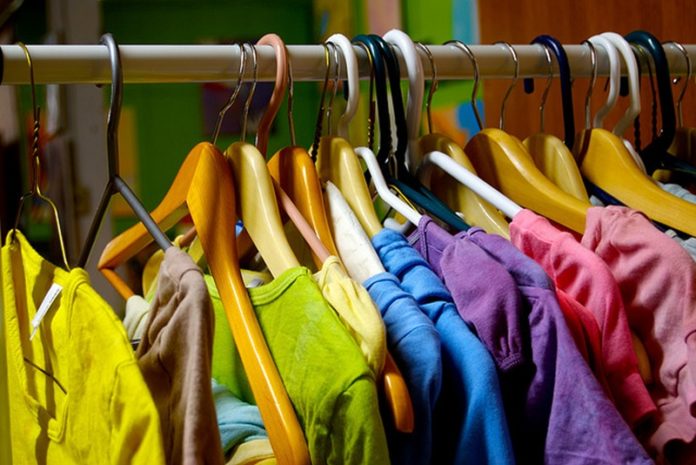 Italy is one of the most stylish countries in the world. And if you think that Milan is the only suitable destination for shopping there, you're seriously wrong.
Shopping in Bologna is not worse than shopping in Milan or Rome. Moreover, the city has one distinct advantage – the prices for goods in Bologna are significantly lower in comparison with its competitors.
So, why should you pay extra money for the same quality? Easy and low-cost shopping is already waiting for you in Bologna. And in case you want to start it immediately, remember the following important tips at first.
Who will be interested in shopping in Bologna?
Bologna is an excellent choice for:
– those who are looking for a stylish Italian clothing of mid-price and budget brands;
– those who want to purchase branded goods with great discounts;
– those who want to find clothing of interesting design, good quality and at reasonable rates;
– those who want to buy a fur coat.
What is it recommended to buy in Bologna?
Shoes, women's and men's clothing, accessories and even fur coats – this is only a short list of the most popular Bologna's purchases. Being in Bologna, you can also find a great selection of high-quality cosmetics, branded watches, interesting souvenirs, unique antiques made of pearl and beautiful interior design items.
When is it better to shop in Bologna?
If you're dreaming of incredible money-saving shopping in Bologna, you should remember the following dates:
– Spring and summer collections' sales usually start in late January or early February;
– July and August are the best periods to catch discounts for autumn and winter collections;
– 30-70% discounts are available in Bologna's outlets all year round.
It is important to keep in mind that the prices for hotels in Bologna and in the suburbs can be 2 times higher during the exhibitions, so it's recommended to avoid these periods. Check out the corresponding information to choose the best time for your shopping trip.
How much money do you need for shopping in Bologna?
If you shop in Bologna out of seasonal sales you need:
– 2000-3000€ to purchase a complete set of clothes for 1 person;
– about 30-45€ for leather shoes, about 60€ for winter boots;
– 25-55€ for a lady's bag;
– from 600-700€ for a fur coat;
– from 20€ for high-quality underwear.
Don't forget that you can return about 12% of your money using Tax Free. During seasonal sales you can additionally save up to 30-70%.
What shopping spots should you visit in Bologna?
– Shopping Streets
Bologna's shops offer lots of famous Italian and international brands of premium and economy segment.
On via Farini and surrounding streets you'll find Armani, Max Mara, Bvlgary, Louis Vuitton, Pollini, Hermes, Tiffany, Luisa Spagnoli, Burberry, D & G, Yves Saint Laurent, Prada, Tods, Pal Zileri, Bruno Magli and Boggi boutiques.
On via Massimo d'Azeglio there are many shops with men's clothing. Almost all of them are ready to sew a suit according to your own measurements.
Via dell'Indipendenza is a home for such main-stream brands as Zara, H&M, Intimissimi, Promod, Benetton, Bata and many other local brands.
Also, you can visit a Tassinari shop right there, which offers complete sets of the newest branded clothing. Its showroom is filled with collections of Pierre Hardy, Sigerson & Morrison, Jean Michel Cazabat, Rupert Sandersoni, Christian Louboutin and Dove Nuotano GliSquali.
– Outlets
Bologna's outlets provide the perfect opportunity to shop with discounts up to 30-70%. There are 2 outlets located not far from the city: Castel Guelfo Outlet Village (30km) and Barberino Outlet (54km).
Castel Guelfo is a huge shopping and entertaining mini-city with an area of almost 20 thousand square meters. This outlet houses more than 150 shops where you will find lots of clothes, shoes, household and children's goods, cosmetics and accessories.
The list of Castel Guelfo's  clothing brands includes such names as Prada, Nike, Gucci, Puma, Hogan, Cavalli, DSquared, Timberland, Dolce & Gabbana, Adidas, Diesel, Bvlgary and Guess.
Barberino is another enormous trade center situated in the suburbs of Bologna. It attracts millions of shoppers every year, and not without reason: you can enjoy a really amazing shopping there by visiting more than 120 boutiques that offer stylish clothes, shoes and accessories, high-quality cosmetics, jewelry and perfumes at the most reasonable rates.
What transport to use for shopping in Bologna?
Shopping always means that you'll have to move a lot from one place to another. And it's not a secret that it can be very hard to get around Bologna using public transport, especially when holding numerous purchases in your hands.
So, if you want your shopping to be easy, pleasant and memorable, we recommend you to use a rental car. You can pick it up right at Bologna Airport and start your shopping immediately!
Author Bio: Lily Berns likes to write and take photos of interesting places. During her free time, she travels in different cities with her friends.