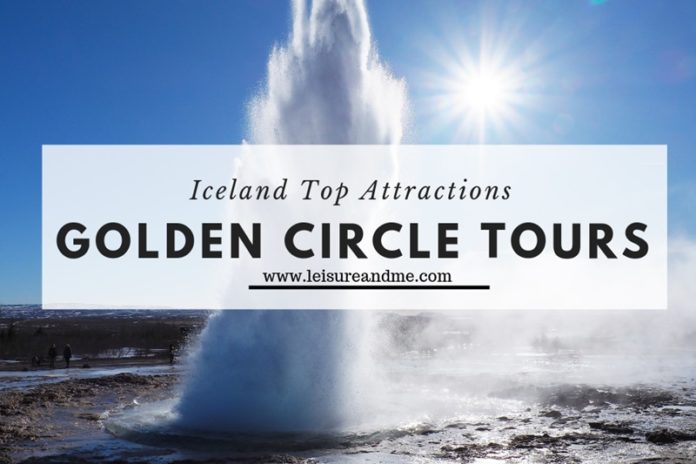 Iceland is a wondrous place that is filled with volcanoes, massive glaciers, hot springs, geysers, and lava fields. No wonder it is a popular tourist destination. The Golden Circle is the most famous tourist trail in Iceland and constitutes some of the top 'Iceland attractions'.
This 300 km driving loop from Reykjavik to the southern part of Iceland covers three exquisite locations – Þingvellir National Park, Haukadalur Geothermal Field, and Gullfoss Waterfall. When you plan your Golden Circle Tours Iceland with an experienced tour guide, you will assure to visit all these best Iceland attractions in your itinerary.
All three of them can be visited within a single day. So, it is perfect for a day trip. Just be sure to pack a weatherproof jacket as it can get quite windy.
Now, let's have a look at why these places are so popular and what can you do once you arrive at the spot in your Golden Circle Tour.
Þingvellir(Thingvellir) National Park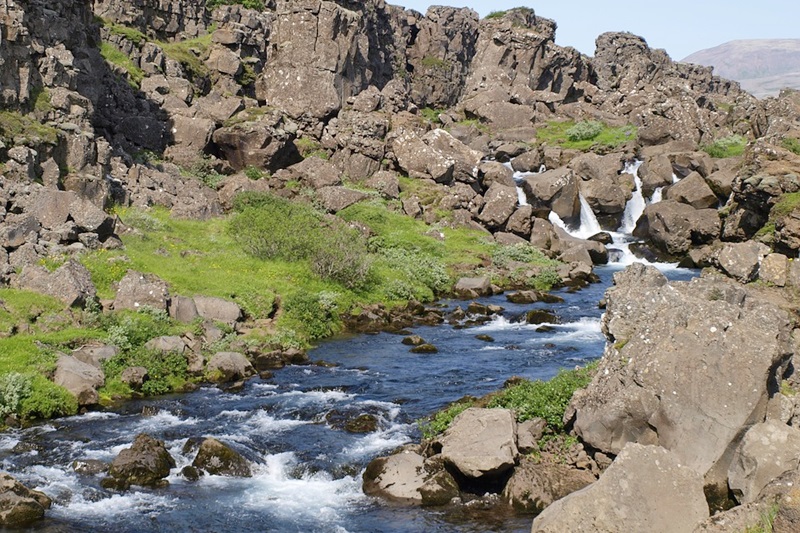 The Þingvellir national park is one of the three national parks that is located in Iceland. It is surrounded by astounding geology and is designated as a UNESCO World Heritage site due to its rich cultural value. The national parliament of Iceland – Althing (Alþing) is located here.
The incredible geology of Thingvellir has resulted due to it being situated directly above the North American and Eurasian tectonic plates. In fact, the rift valley is slowly separating even now and still forming the landscape of Iceland. Also be sure to check the best season to visit Iceland before you plan your trip.
Due to a major earthquake that happened in 1789, a new rift called 'Silfra' has opened between these continental plates. It is filled with the melted water of Iceland's second largest glacier – Langjökull. Thus, it has the purest natural freshwater on earth and is a great choice for scuba diving and snorkeling adventure.
The Haukadalur Geothermal field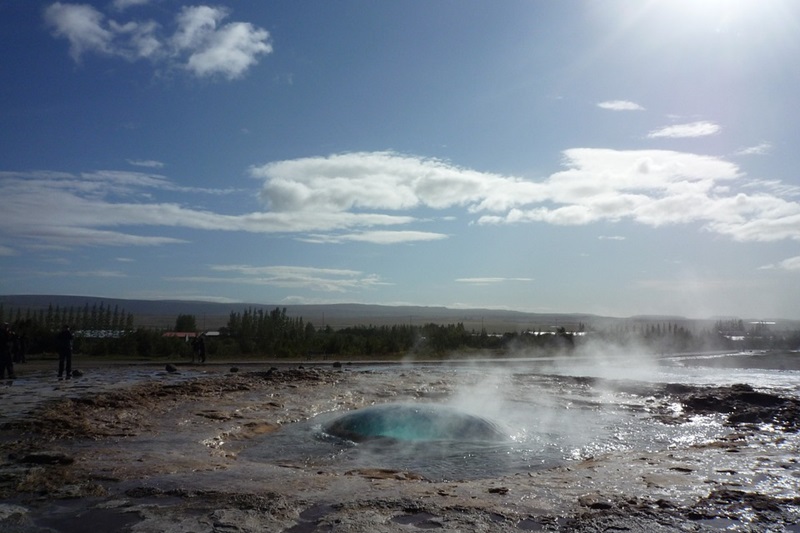 The next stop on the Golden Circle route is the 'Haukadalur Valley' which is the home to two of of the most significant geysers in Iceland – the Great Geysir and Strokkur. This geothermal field is located at a distance of 60 km from the Thingvellir national park.This is also a must include attraction in any Golden Circle Tours itinerary!
The Great Geysir is the oldest known geyser in Europe. In fact, the term 'geyser, which means 'to gush' was adopted from this natural wonder. Although it was an active geyser in the past, it has long stopped any eruptions since 1916.
Don't let that make you sad as the Strokkur geyser is quite active and as energetic as it has ever been. In fact, it shoots up water up to an average of 30-60 ft (10-20 meters) every 10 mins or so.
This area has a famous boutique shop where you can buy various locally made Icelandic gifts for your friends and loved ones during your Reykjavik Golden Circle Tour which can be a great memory from the trip.
The Stunning Gullfoss Waterfall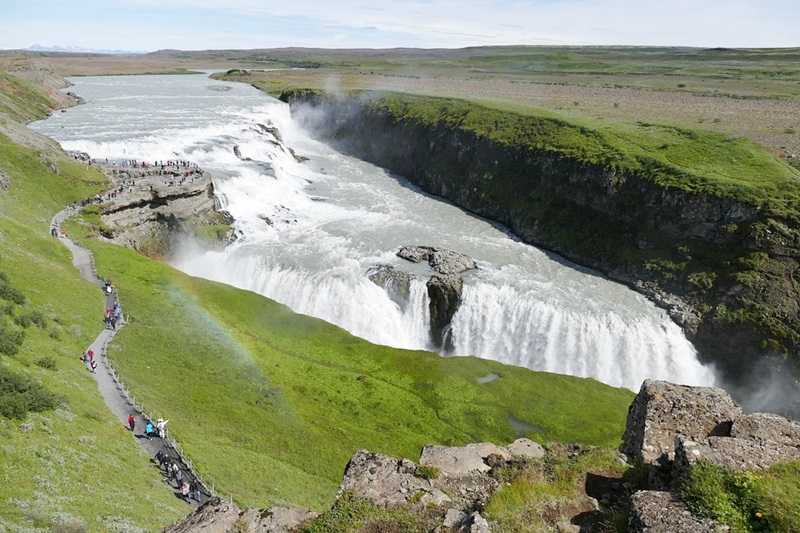 The final stop in the route is the stunning Gullfoss waterfall which stems from the glacial river, Hvítá. The waterfall is located just beside the main road and it will take you about 10 mins to arrive at this place from the great 'Geysir.' The name 'Gullfoss' literally means 'Golden Waterfall' in Icelandic.
This majestic fall has two steep drops which add up to an overall height of 32 meters. During bright, sunny days, you can see some spectacular rainbows form over the fall. This makes for some amazing photo opportunities.
If you love extreme sports, you can even go on a rafting tour in the river Hvítá.
There are many other attractions such as Öxarárfoss waterfall and Crater Kerið which you can add to your list of Golden Circle tour attractions. Plan your Golden Circle tour with as many as possible attractions in order to experience most of the beautiful Iceland!