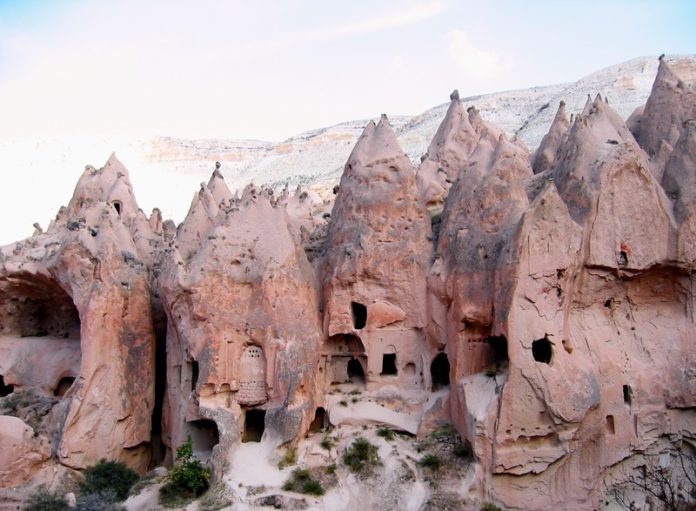 In the centre of Turkey's Anatolia is a unique place known as the 'Land of Beautiful Horses' or Cappadocia. The area is rich in history and each of the many valleys have their own rock-hewn churches and geological abnormalities, while quaint rural villages, which make up the region, have their own stories to tell. Cappadocia tours take visitors to many points of interest in the magical Lunar Landscape but the best way to really discover Cappadocia is on foot.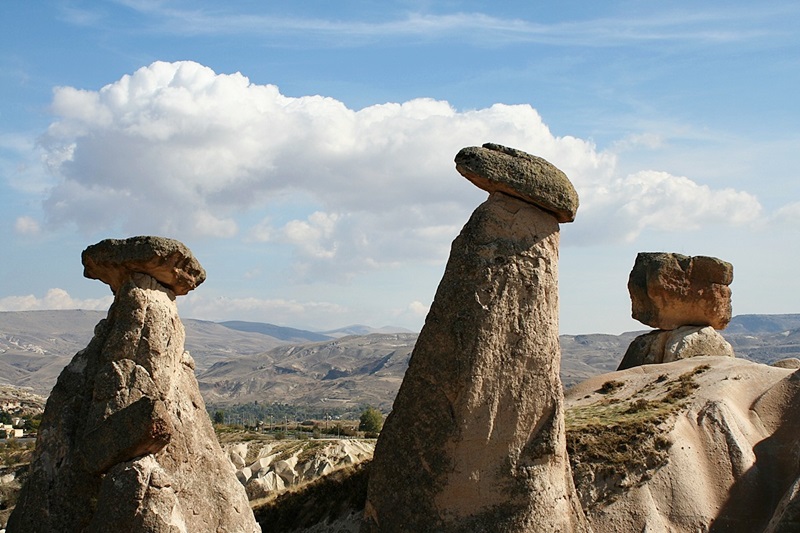 Start with an Easy One
Goreme is the main transport hub of central Cappadocia and is therefore the most popular place to stay while visiting the region. Fortunately many hiking trails begin from the outskirts of this Anatolian village and a fairly easy one runs from Goreme, along a 4 km trail at the base of the steep slopes of Pigeons Valley to the village of Uchisar. The route passes by hundreds of man-made dovecotes, many of which are still inhabited by nesting pigeons, and interesting rock formations before entering a tunnel to the base of Uchisar castle. The hike should only take 1 to 2 hours therefore you should still have energy to climb to the top of the castle for a stunning panoramic view and enough time to grab a bite to eat in a local cafe restaurant.
Hike Between Fairy Chimneys
Love Valley has by far the most and the biggest 'Fairy Chimneys' in Cappadocia. The interesting mushroom like formations have taken their unusual shape from thousands of years of wind and water erosion on the soft volcanic tuff, however locals prefer to give them a more romantic name as stories say that below the Cappadocian moonscape live a community of fairies who of course need chimneys to release the smoke from their underground homes. Whichever story you believe, a 2 hour hike with your camera through Love Valley will give you plenty of opportunities to take photos with these odd shapes and fascinating landscape. This trail also runs between Goreme and Uchisar and can be combined with Pigeon Valley to make an 8 km circuit.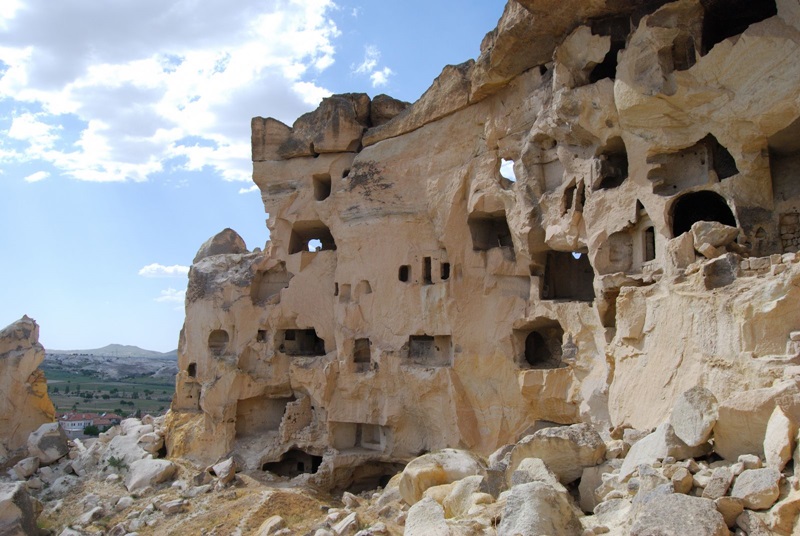 Discover Cave Homes
10 km from Goreme is one of the most historically interesting of Cappadocia's Valleys, home to the Zelve Open Air Museum. Marked trails pass through Zelve valley and you can hike from 1.5 km to 8 km into what was once one of the largest cave communities in the area. Walking through you can still find stone age dwelling and early Christian rock churches. The trails continue into the neighbouring Monk's Valley, which is also filled with Fairy Chimneys. Monk's valley also had religious significance and it is where many hermit monks chose to built their homes. As you walk, take a moment to glance inside some of the stone pillars and you can find steep staircases leading into conical rock bedrooms where monks used to live in almost complete solitude. Some of these elevated homes are as much as 15 metres above the ground.
An Old Greek Town & Selime Monastery
It is said that Ihlara Valley once hosted 100 rock-cut churches and over 4,000 cave dwellings. The first part of the trail is quite popular, descending 360 stone steps from the village of Ihlara and following the Melendiz River to Belisirma where the old Greek village clings to the slopes of the valley above a handful of colourful riverside restaurants. Most organised day tours stop here so the remaining 7 km through Ihlara Valley to Selime Village  and Monastery will be both peaceful and pleasant. The trail passed under pistachios trees and between vineyards along the river, eventually arriving at the rock-hewn monastery which once served as a caravanserai to travelling tradesmen on the Silk Road.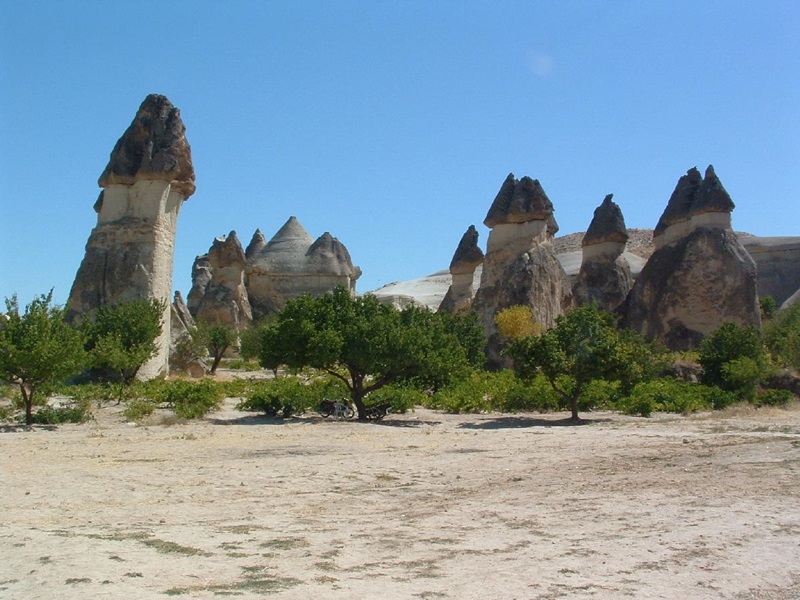 Detour to the Open Air Museum
Most visitors to Cappadocia head directly to the Goreme Open Air Museum on a North Cappadocia tour and even if you prefer independent travel this UNESCO site certainly shouldn't be missed. This museum is not like your standard 'four walls and glass displays'. Instead the site extends over a vast space between green slopes, rock formations and colossal boulders. The area contains 11 refectories with the best preserved rock-hewn churches of the entire Cappadocia region, complete with stone tables and benches and original frescos from the times when early Christians took refuge here. The museum is only 1.5 km from the village of Goreme and sits between the entrances to various valleys therefore taking a detour to the unique museum will still leave you plenty of time for hiking in the Land of Beautiful Horses.