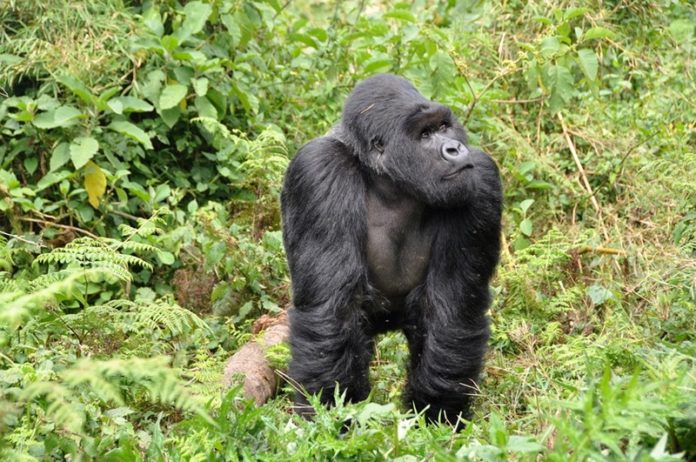 Gorilla Trekking is ranked among the best adventure activities that wildlife enthusiasts can enjoy in the world. On planet earth, there are only three countries that host the mountain gorillas. These three countries have become popular destinations and thousands of adventure seekers visit these countries all year round.
Would you like to do something different this summer? Why not take a gorilla safari in Africa with your family. Going on a gorilla trek will get you off the beaten trail. Break your usual kind of life and try out something different. In the long run, holidaying with the gorillas will bring together tour good family and also get you off the stressful moments. Do you realize that spending time with your kids, spouse and grannies is a natural rehab!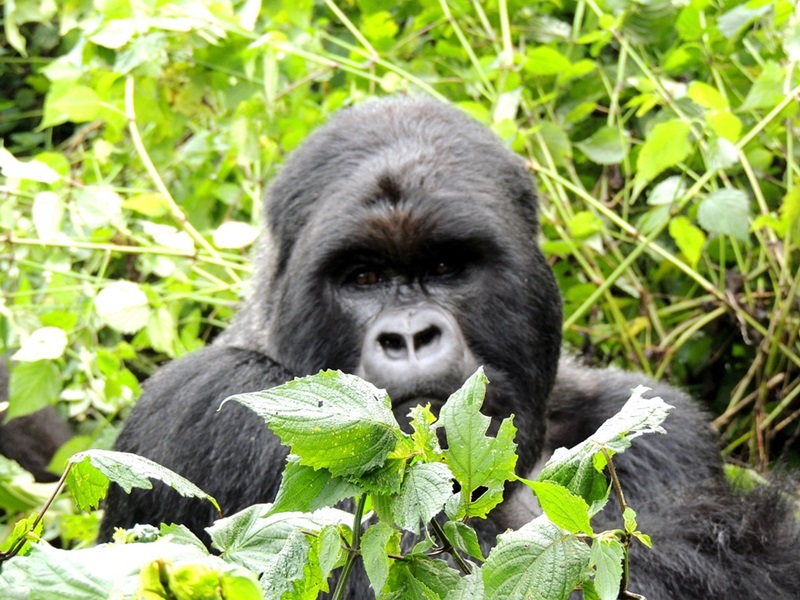 Choosing Gorilla Trekking as a Family Trip
As many may think of taking kids for swimming, recreation centers and zoos one would opt for a another lucrative adventure. Though many would like to take a traditional African safari within the national parks, gorilla trekking is a life time family experience! Gorilla Trekking in Africa is one of its own in the jungle – in other words planning for a gorilla safari trek is the best family holiday choice.
Like other vacations, planning a gorilla trek is not all that easy! It involves a lot of logistics and takes you different steps to choose the best trip for your family trip. Below are some of the important things to consider when making prior preparations;
The best tour operator and company
For you to enjoy a stress free family holiday, it requires you dealing with genuine tour operators who will take care of all the logistics involved. They will handle all your travel arrangements, answer your queries and it is advised to choose a tour operator who is flexible for any tailor made request in the course of preparations.
Time of Travel
All the three countries that host the mountain gorillas i.e Uganda Rwanda and the Democratic Republic of Congo (DRC) are located in the tropics. Tropical countries are much known for good weather. These destinations receive tourists throughout the year. However caution should be taken about the weather of some months that receive heavy rains. When you travel from December to March and June to September you stand higher chances of enjoying a spectacular trip because here it's known as a dry season where little rains are experienced than in the wet season in April to May and October to November.
Know the Age Limit
Before you set off for your gorilla family vacation you need to pay attention to the age of your family members. Because the conservation gorilla trekking age limit is from 15years and above. Also take note of the birth certificates and passport numbers otherwise schedule for a gorilla trek after the last bone's 15th birth day.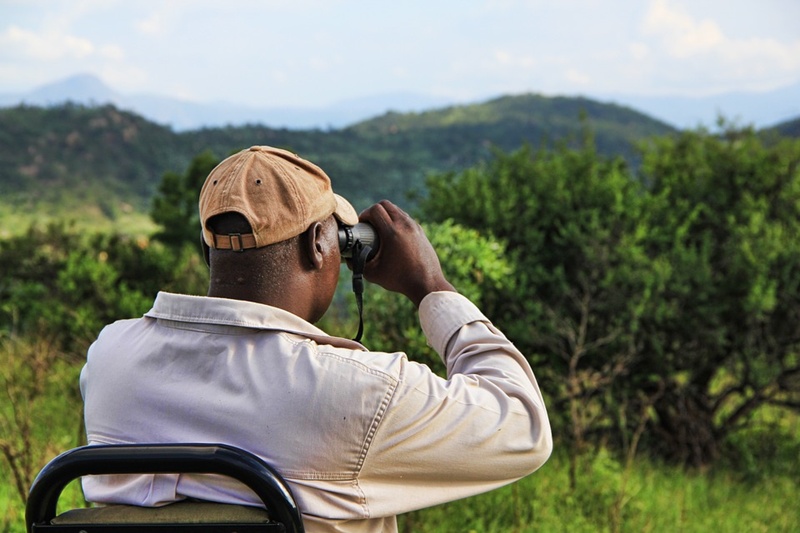 What to Pack for your safari holiday
It's now a family thing remember to pay attention to the details. Pack all the necessary medical gadget like malaria pills, insect repellants and everything required in your medical kit otherwise it will be a mess if you fall sick on your gorilla trip. Still with what to pack it's a family moment with long lasting memories. Please endeavor to secure fabulous lenses for your cameras to take clear pictures for future adoration.
On the same note each family member is reminded to pack the best terrain boot as the jungle seems having slippery routes and most especially penetrating through Bwindi Impenetrable forest and hiking to a high Elevation.
Also take note of what to pack. Pay attention to the destination where you will track the mountain gorillas. Pack long sleeved outfits wears, rain jackets, garden gloves from red ants and stinging nettles.
Body fitness
Each family member is urged to keep a reasonable degree of fitness prior to the tracking day. This is because it requires you enough energy during the activity otherwise you may end paying extra charges. Once you fail during the trek, potters will have to carry on the stretcher commonly known as the Jungle ambulance.
Gorilla trackers go tracing through the forest, looking out for the trails of gorillas very early morning. Read about the dos and don'ts even before reporting for the briefing about the activity of the day.
During the trek, trackers keep following the gorillas as they keep precautions given by the park rangers. These guides will brief tourists and direct them to which sections in the jungle to use once the activity starts and this is done to try ease the process! Please take note that the gorillas are wild animals that live by themselves and they can determine their destinations with no bounds.
The families that you will visit are habituated and used to human presence. These families are safe for tracking and after briefing everyone knows what to in the gorilla zone
Precautions and Valid Travel Documents
Endeavor to validate all passports and driving Licenses if you detect any approaching expiry dates as this will keep the family calm and settled.
With no excuse you are recommended to take Yellow Fever Vaccinations as its pre-requisite to all immigration points especially in Africa so take note of visiting the family Doctor before boarding your plane to the virgin land.
Securing a Gorilla Permit
A gorilla Permit is like a passport or a password to access the jungle for the rare mountain gorillas for both Uganda, Rwanda and DR Congo.  Volcanoes national park, Virunga National Park Mgahinga and Bwindi National Park. Gorilla permits are booked on first come first serve where by you are recommended for earlier booking before your travel dates to avoid last minute panic.  There are only 8 gorilla permits available per day per gorilla group which means only 8 members are entitled to go gorilla trekking per day.
On this note Rwanda has 12 gorilla groups; Uganda which has 15 gorilla groups and DR Congo has only 8 habituated gorilla groups.
Lodges and Location
Consult your tour operator for best accommodation especially for a family. Also mind about the location of the lodge you are looking at staying in – This is due that this will be your base for all the activities you will engage in during your safari.
Beyond the gorilla trekking experience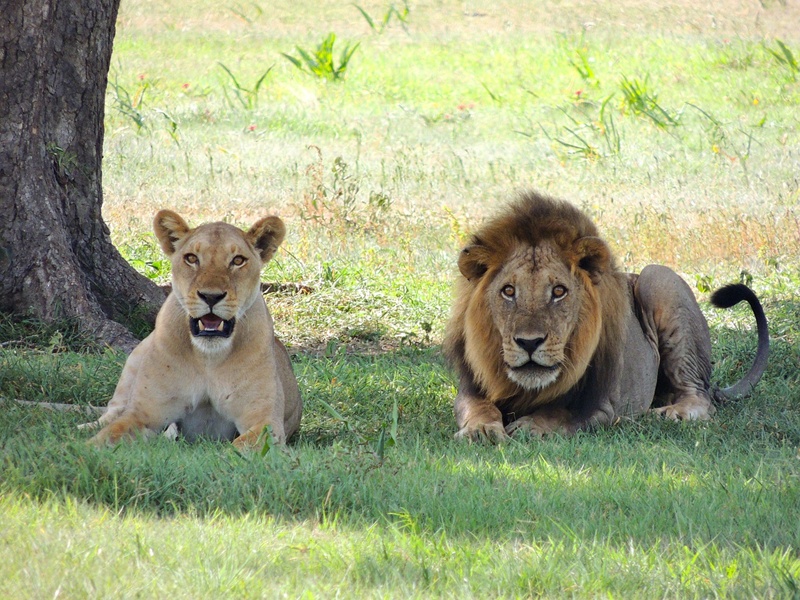 You may go extra mile as it extends beyond your gorilla trekking experience! Don't miss other awesome and spectacular activities that make a family smiling till the last point. There are many other attractions in the visited destinations. Interesting wildlife in some nearby national parks include Antelopes, Elephants, Lions, Leopards, Buffaloes, giraffes in the savanna land. You will only need a safari jeep to explore the region.