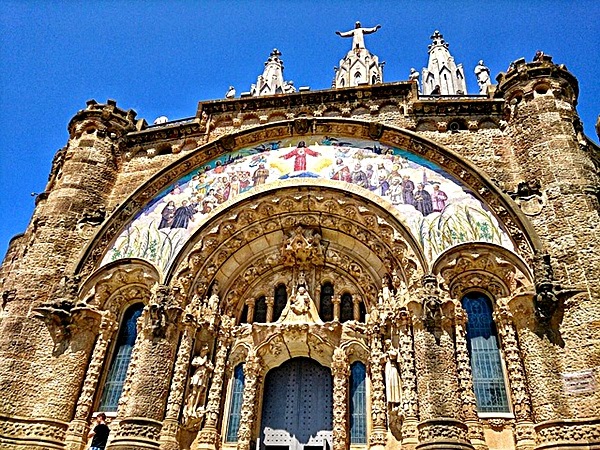 If your budget is strictly limited and you are a true fan of the economy, it would be useful to know that in Barcelona you can perfectly have fun without paying a penny. You can visit for free some museums on certain days (usually Wednesday and Sunday), while others are open to all and always. Below you will find a list of the best free entertainment and attractions of Barcelona. You can also check this list of things to do in Spain.
1. Cathedral of La Sagrada Familia
A visit to the most famous sights of Barcelona is worth the money paid, but you can admire it for free from outside. Experienced tourists state that unless you are writing a degree in architecture, museum inside has nothing particularly interesting.
Of course, paying for a ticket, you will contribute to the completion of construction of this magnificent building, for it has been lasts for more than 120 years. However, if the belts are tight already, just believe that you will perfectly appreciate 90% of this architectural masterpiece, being away across the road.
2. St. Paul's Hospital
St. Paul's Hospital is another masterpiece by Catalan architect, a contemporary of Gaudí, Lluís Domènech i Montaner. It is a short walk from the church La Sagrada Familia. The building is not only pleasing to the heart of its Baroque architecture. It is also the current hospital located here.
Please note that sometimes you will have to take pictures carefully not to disturb the peace of patients.
3. Ramblas, Boqueria market and the Royal Square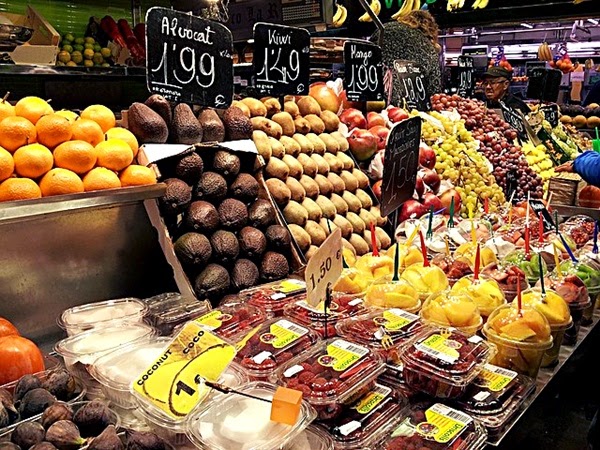 The most famous street in Barcelona and the soul of the city is Rambla (Ramblas). It is a real attraction by itself. Street performers live there all day and night for a few cents and are always ready to show their performance for you.
Walking along the Rambla, you should look at the famous market Boqueria. And although it is still worth the money, wander between the rows and stare at the strange objects gastronomy is not worth anything. Near the main street there is the magnificent Royal Square with the lights of the famous Gaudi.
Also check these top 5 best beaches in Barcelona,Spain.
4. Park Guell
Park Guell is another unfinished work of genius Gaudi. The park was conceived as a residential area for the rich and famous people of Barcelona, but has not received the necessary support of locals. What exists today is a fantastic park with gingerbread houses, fountains and amazing mosaic sculptures that capture the imagination of people of all ages. Entrance to the small museum worth some funny money, everything else is absolutely free there.
5. Picasso Museum
The Picasso museum`s collection has of the best works of the famous Spanish painter, representative of Cubism. Entrance to the museum is free every first Sunday of the month and every Sunday after 3pm, but it is
better to arrive in advance to avoid huge queues.
On certain days, the museum offers free guided tours, but in that case you will have to pay the entrance fee.
Also read: Canary Islands Holidays