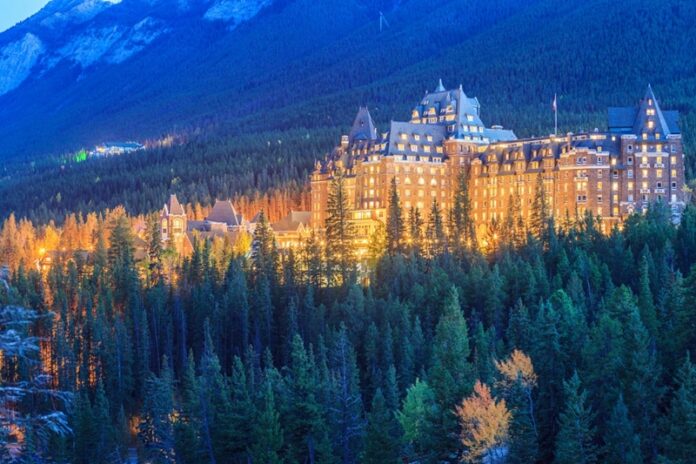 Traveling and being on the road often brings endless possibilities to see the beauty of nature and more of the world. Learn more about the benefits of traveling on this site here. Uninhabited landmarks and stunning lakes can take your breath away, and it will change your perspective about life. This is especially the case if you take the trip to the Canadian Rockies through a train.
In many trips in Canada, if you're splurging for a vacation, the one that's best for you is a luxury train to see the remarkable sceneries that the Rockies has to offer. This will take you to about a quarter of Canada, which will allow you to get from one destination to another with lots of comfortable amenities along the way.
It's best to combine the best of both worlds by mixing luxury into a fabulous journey into the snow-capped mountains and jewel-colored lakes. Know that there are things that you need to prepare for when taking the trip. You can visit this website for a tour company that books Canadian Rockies train trips for convenience. Nowadays, health protocols are also in place for the safety of all guests.
What to Know Before the Trip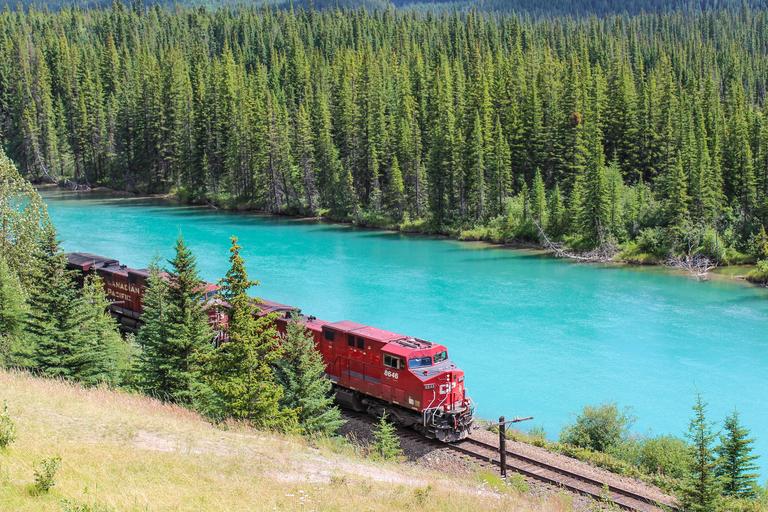 1. Research More about the Rocky Mountaineer
Some of the luxury trains available like the Rocky Mountaineer will go throughout cities like Vancouver. Afterward, you can visit Kamloops, Lake Louise, Kananaskis, Banff, and Calgary. Four routes are usually present in this rail ride, including the Passage to the West, Rainforest to Gold Rush, Journey through the Clouds, and the Coastal Passage.
You can go with different routes or start with the First Passage to the West. This route encompasses Vancouver up to Lake Louise with a stop to the Kananaskis. After choosing the way that you think is best for you, you can choose between two services like the SilverLeaf or the GoldLeaf.
2. When Is the Right Time to Go?
Many people think about summer since this is the perfect time for vacations, and this is the season where they can get most of the lush views of nature. However, in reality, when you travel on the rails, the best time to go is early winter or late fall.
If you're on a budget, you can find the cheapest accommodations in early winter. There are fewer crowds into the mix, and the weather is usually excellent. Cross-country travel has become increasingly popular in the past, and some take this at the first opportunity during their vacation.
3. Visa and Passport Preparations
As was mentioned, a trip with the Rocky Mountaineer will involve trains that will give you your first passage to the West if this is your first time in Canada. You can fly to Vancouver, and the way out is Calgary. Key locations include Calgary, Kananaskis, Lake Louise, Banff, Kamloops, Vancouver. Know more info about camping grounds in Kananaskis on this site here.
All of these places involve a passport, especially if you're not yet a Canadian citizen. Depending on your current citizenship or the circumstances of your travel, you may need to get a special visa for this. You need to ask the authorities and always be informed about the documents that you should bring with you whenever you're trying to explore Canada through a trip.
4. Knowing the Things to Pack
Taking trips to Canada can be fun, and this can be once in a lifetime experience that you can never forget. You'll enjoy everything better if you're prepared and you did bring the essentials like clothes and shoes.
You need to be comfortable while inside the train and traveling across the country. Know that you'll be sitting for long stretches at approximately eight hours, so you should not wear any tight or loose clothing. Aim for shoes that are comfortable to wear and let you move around easily.
One of the most tedious parts of the trip is packing, and this happens before you go onboard. Pack smart and light, and if it's winter, bring the thicker coats that will keep you warm all throughout. Maximize your luggage space whenever possible. Although the seats are comfortable themselves, you may want to know that other guests have baggage too, and there may not be extra room for excess.
Essentials should be appropriate with the current season in Canada. You need to have comfortable shoes that allow for trekking and hiking along short stretches of pedestrian roads. Comfortable clothing during late fall means layers of clothes.  Learn more info about fall outfits here: https://www.whowhatwear.com/non-touristy-travel-outfits.
Some may want to bring reading materials to enjoy a good story or two when checked into their hotels. You can keep your phone for the company as well. Add or take off the layers according to what makes you feel comfortable.
5. Camera and Smartphones are a Must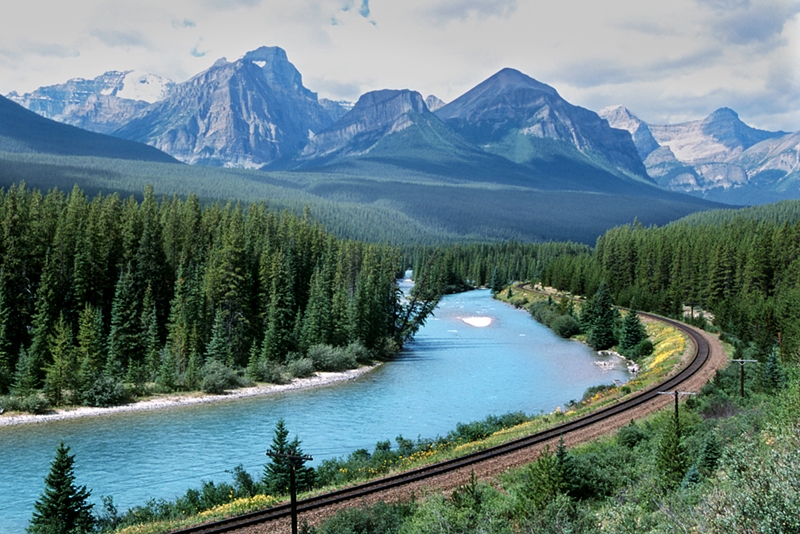 While this is obvious, many people seem to forget about cameras when taking a trip. You can capture high-definition and colorful photos while you're on the train so that you won't forget the incredible memories during this journey.
There are wildlife, flora, trees, lakes, waterfalls, and glaciers that have caught your attention, so don't hesitate to snap a picture of them. Many of the memories are happier during this trip, so ensure that the glass dome where you're sitting is free from smudges to capture clearer pictures.
One tip is for you to place your smartphone against the flat glass dome window. This will prevent the glare from coming in or for the lights inside the cabin to interfere. Many find this tricky, but this will be worth the shot. You can open the platform if you want to catch a view with your camera. Raw ones are perfect for this as you get moving, so you can edit them into perfection afterwards.
6. Be Familiar with the Packages: GoldLeaf and SilverLeaf
If you're looking for an excellent train experience, then it's best if you can get the GoldLeaf, and you'll know that it's worth it. A quick rundown of the two is the following:
The GoldLeaf Package offers guests two floors. The first is where the dining is located, and the second is a level dome seating where you can go up and down through a flight of stairs. There's the viewing platform outdoors where you can get a 360-degree view of the delights of nature, and you can see everything no matter where you look.
In the GoldLeaf setting, expect to be served gourmet meals. They can be available for lunch and breakfast. You'll get served with a full culinary team, and the food is delicious.
There's also the SilverLeaf Package for budget-conscious travelers. The guests are staying in a one-level coach where the windows are made with oversized glass. The outdoor viewing platforms are small, and they are typical for two people. The lunches and breakfasts are served while you're sitting.
For the best view and for you not to miss out on anything, the GoldLeaf is generally the most recommended option out there. The bi-dome carriage will give you a more spectacular view of the place's mountains and flora and fauna.
Both services will serve gourmet and delicious food. They come with complimentary beverages, which are both alcoholic and non-alcoholic, depending on your preferences.
7. You Don't Spend the Night in the Train
The train is not the place where you sleep for the night. This is not how things work. You're going to ride to a specific hotel where the luggage is transferred accordingly. The next day, your luggage will be picked up and transferred to the next accommodation where you're going to be sleeping.
This is considered by many as excellent service as the luggage goes ahead of time, and you'll be given the keys to your room, so there's no waiting involved. This service is available for SilverLeaf or GoldLeaf guests. You can nap while traveling through and be comfortable enough while you're at it.
8. Exploring the Food Options
One of the trip highlights, aside from the fantastic view of nature, is the food. There are executive chefs onboard that can whip up the best entrees, appetizers, and desserts for you. Some guests enjoy the oven-baked salmon, strip-loin beef, or braised short ribs that will tickle your taste buds. All the ingredients are locally sourced and fresh for the trip, so you'll never crave more.
9. Train Activities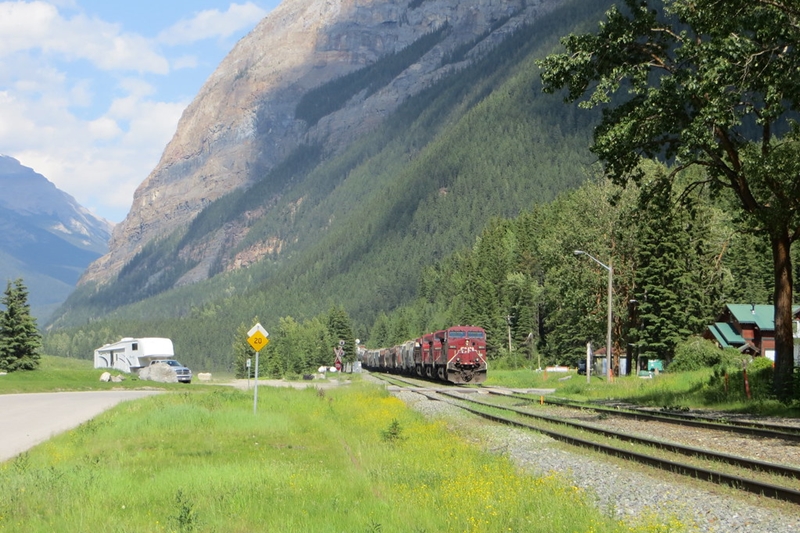 While you're on board, know that you'll spend most of your time on activities. Some hosts do storytelling, and guests can listen to the histories of the sites and wildlife descriptions as they pass through places. There's also the open train platform where they can take photographs of waterfalls, pines, and peaks as they pass each spectacular view.