A travel jacket is a necessary gear for anyone who travels frequently. Specially, a travel jacket with lots of pockets solves the problem of carrying important personal stuff such as phone, glasses and daily medicine etc. Recently I received the opportunity of trying a travel jacket from Global Travel Clothing Company and truly it is an awesome travel jacket. Still I didn't use this travel jacket for any overseas tour. But so far my experience with some places here are so positive and this travel jacket helps me in both protection and carrying personal stuff.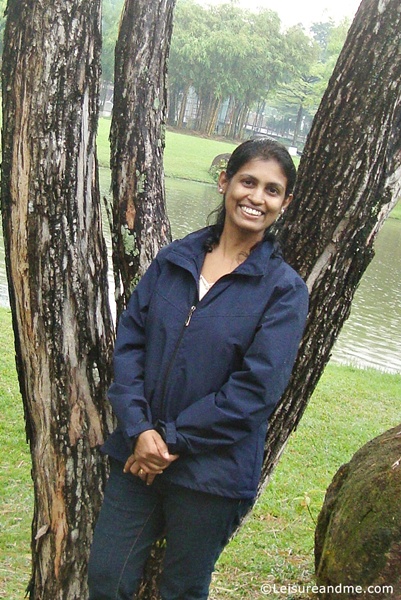 Most of the time, I go out with my son. Therefore I prefer not to have lot of bags with me. With this travel jacket, I could keep my important stuffs like mobile phone, lip balm, keys, tissues, and even my wallet with me using the lots of pockets in this jacket.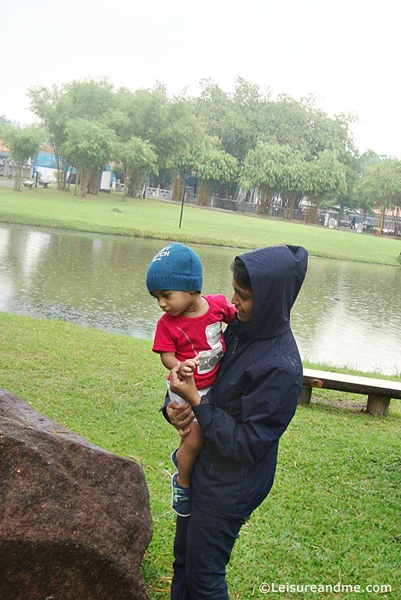 So, here is my review of Global Travel Jacket I received. The model I use for review here is the Travel Jacket with Lots of Pockets (Blue Canvas)
First impression
Of course, always I love to receive and try new products. But the first impression is really important to keep the product with me for repeat usage. Truly this travel jacket is awesome. Well, although I selected the size 'small' using the measurement charts, I had some doubt of the size until it reaches to me. Actually this Travel Jacket fits to me very well. So, I am really happy to have a wonderful travel jacket which ease me to travel anywhere without a bag.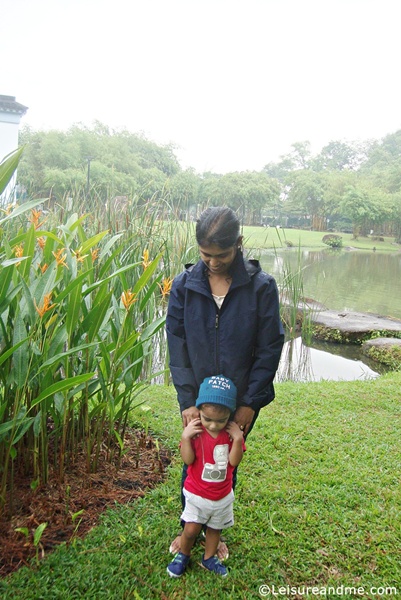 It is comfortable on me and looks stylish. This lightweight travel jacket is perfect for me to travel with my kid, because I need to carry his diaper bag/essentials too.
Features of the Global Travel Jacket (Travel Jacket with Lots of Pockets (Blue Canvas) )
This travel jacket basically solve the problem of carrying lot of personal or important items such as mobile phone, charger, books, lotion, lip balm etc inside its lot of hidden pockets. This feature is helpful for air travel by allowing carrying more luggage on board. This will even help to save space on luggage when we need to carry more weight than the allowed.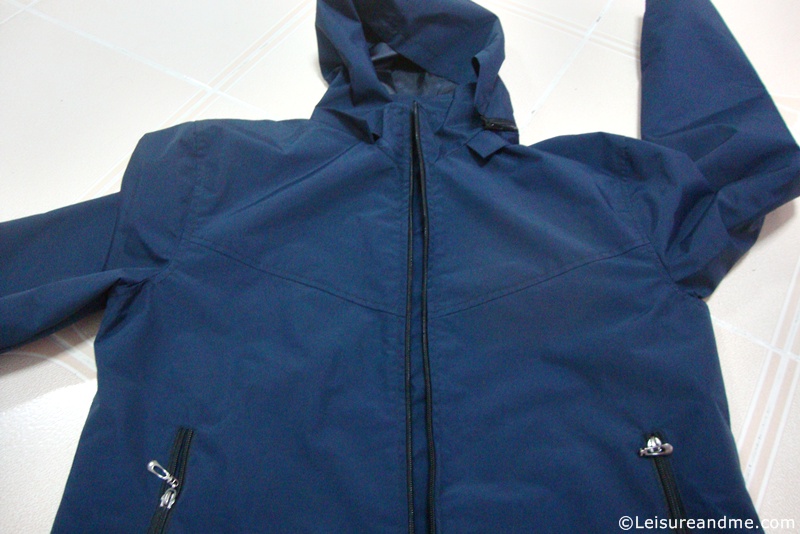 The jacket is with good quality including its stitches. So, I am sure it can carry more items in all the hidden pockets without damaging the jacket.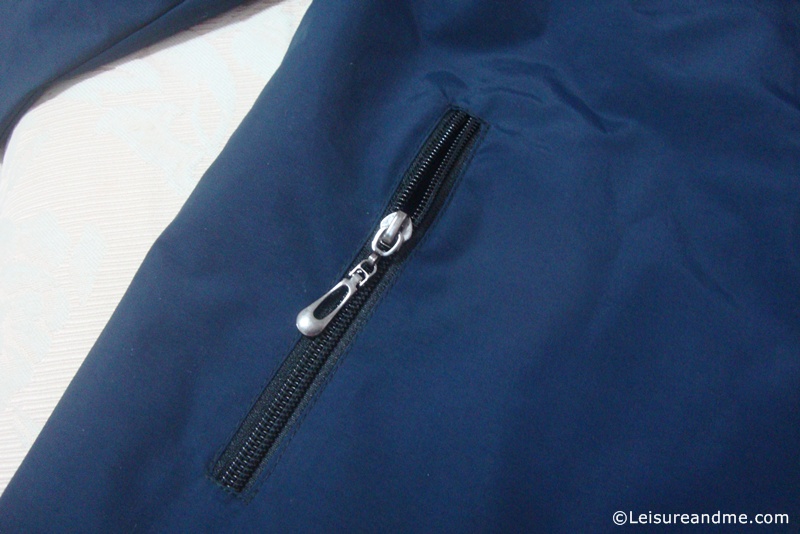 There are zippers that lock the pockets well and all these zippers are high quality.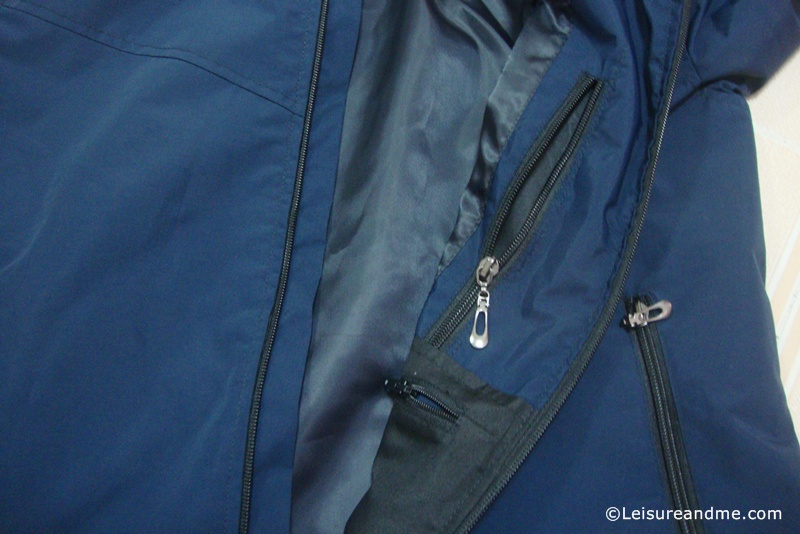 Lightweight,waterproof and windproof are other features of this travel jacket. Read more technical details of this travel jacket, in this post:
My actual usage
After testing it at home, I started using it for my short trips. This travel jacket is really comfortable and keeps me dry and warm. If you check the outdoor photos I share in this post, these show how this travel jacket helped me on a rainy day when I was out with my son.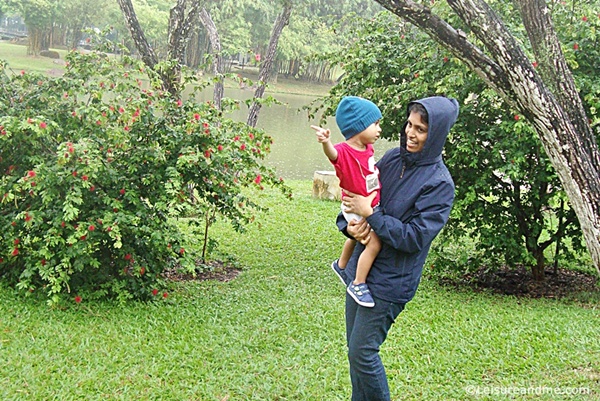 For my son, there is a rain protection cover for his stroller. For me, I was wearing this travel jacket with hood and we could walk through drizzle without getting wet. Even my personal items were safe inside the pockets. I was really pleased with its performance.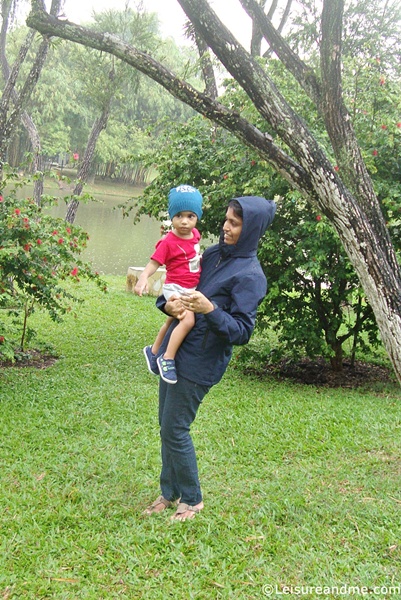 Conclusion
With my experience so far, this is an ideal travel jacket for long trips or even as an everyday outdoor jacket. Check more details or purchase this travel jacket from Global Travel Clothing Company by visiting http://globaltravelclothing.com/