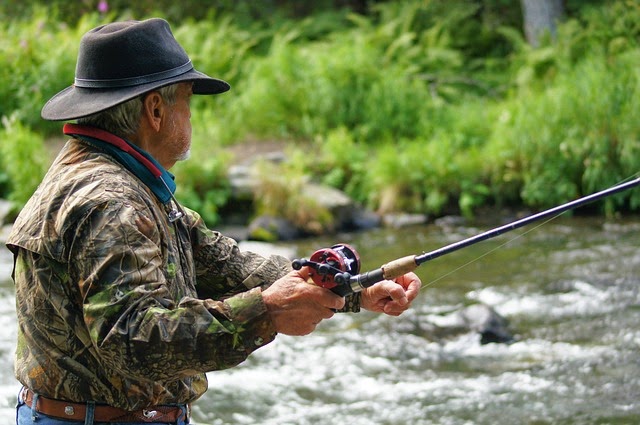 Fishing is a hobby for many travelers. Among the fishing styles, Fly fishing is very different than fishing with worm type baits. Usually the fly fisherman uses an artificial fly which includes bites of feathers, foam, fur, yarn, and other materials to be tried on to a hook. This fly makes it appealing to the fish you are catching. Usually every fisherman has his own type of flies.
Fly Fishing Styles and Tips

Among the fishing styles, dry fly fishing is the best classic form. In this style , the artificial fly is cast in a way that it floats on the surface of the water. When this fly passes over the fish it will rise to the surface. Then take the fly.
Usually the fly is very visible to the fish. When you are fishing, you will see the fish take the fly on the surface, however fish types like trout and other fish usually try to feed under water. Therefore, if you see the fish reaching to the surface it is time to use a dry fly.
Wet flies will sink under the surface of the water an may be passed in front of the fish there by causing the fish too strike at the fly,
Another method is Nymph fishing. Nymph fishing is very popular after the flies lay eggs. Usually flies lay eggs on lakes or in streams. They hatch out as nymphs. As the nymphs make their way to the surface the fish will take them. When they get to the surface they will hatch into flies.
Most of the fish can be caught on a fly. However trout, salmon, chars are the most common fish. In most areas the trout are the most popular fish. If you try to check them, you will find them feeding. They mostly depend on small insects in shallow water.
If you like to know more details and tips on fishing, follow these guys on Linkedin.
If you like fishing you will also like to plan a fishing trip to Alaska.Check this guide for Alaska fishing trips.