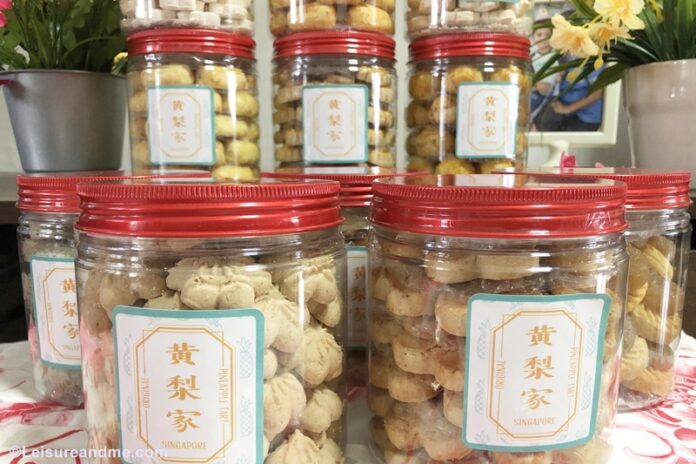 Chinese New Year is almost around the corner. This is the most vibrant time of the year in Singapore full of traditions and customs. Other than the Chinese New year decorations and lion dances, I love tasting CNY goodies. Therefore it is the right time to share this CNY goodies review about the cookies we received from Pineapple Tart Singapore.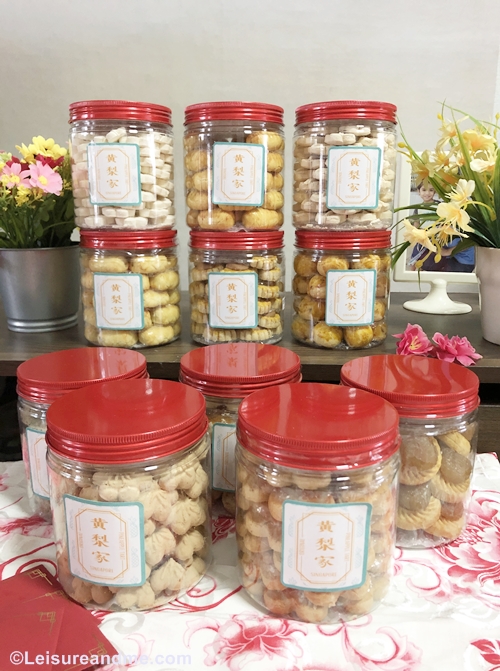 Pineapple Tart Singapore
As the name suggests they offer award winning handmade premium pineapple tarts. But the cookies are not only limited to pineapple tarts. Among the range of cookies they offer, there are famous CNY cookies such as Kueh Bangkit and Nyonya Pineapple Tarts. Don't forget the crackers. Mala Fishskin Cracker, Mala Crab Stick Cracker and Premium Honey Chicken Floss Crispy Cracker are among the crackers they offer which are on the top lists of Chinese New Year cookies and goodies.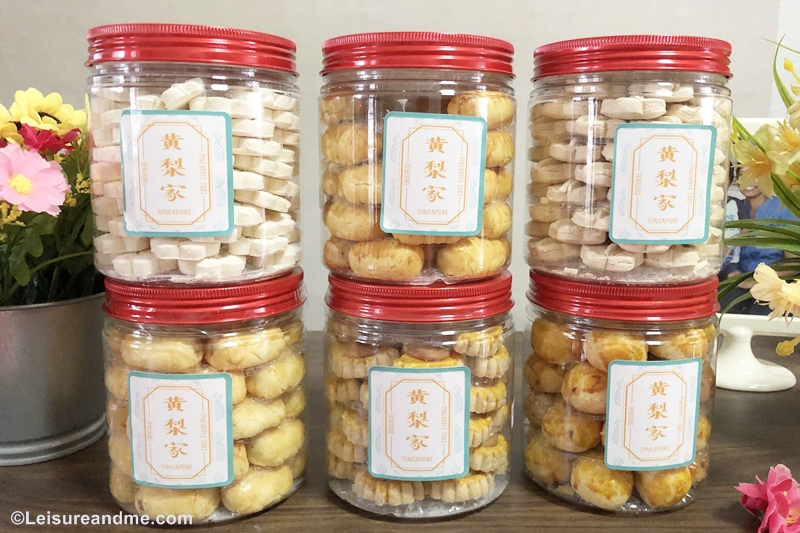 This is why I was happy to taste and review Pineapple Tart Singapore's cookies when they invited me to taste.
So, here we go!
Our CNY Cookie tasting experience with Pineapple Tart Singapore
In order to facilitate this review, I received a coupon to place an order using their online shop. Therefore my tasting experience includes from placing order till the tasting.
I must say the order placement was smooth and fast. The website loads fast with easy navigation until the checkout. I added my favourite CNY cookies to the cart. Mostly those are cookies with different flavor .Interestingly there was a delivery slot for the next day delivery. And finally, I received the CNY cookies during the time slot I booked.
Below are the products I ordered with our tasting experience.
Award-Winning Melt-In-Your-Mouth Kueh Bangkit : As the name suggests this melts in the mouth making you addictive. You will not stop after eating one cookie. You will need to eat more.The same happened to me.I ended up easting these cookies nonstop! 🙂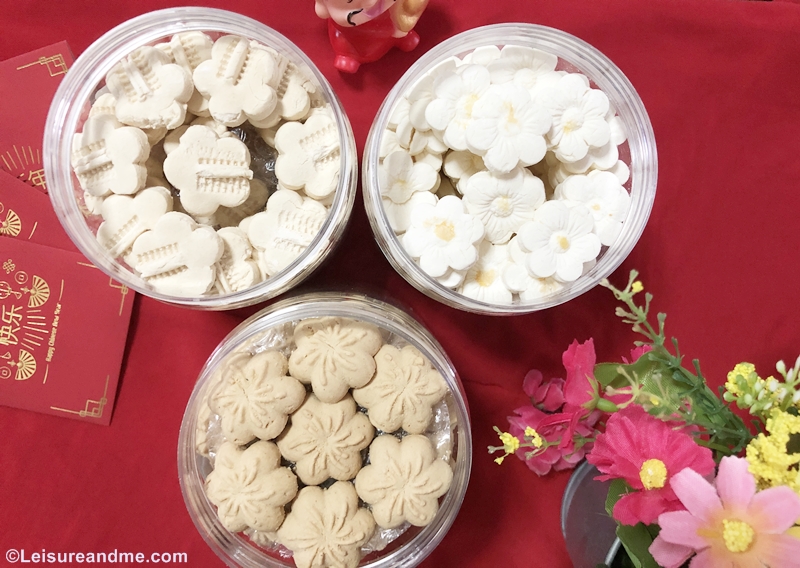 Kueh Bangkit – Gula Melaka: With the sweetness of Gula Melaka flavor you can't say no for this cookie.
Kueh Bangkit- Flower: I should say this is my favorite among all cookies. With coconut flavor and sweet smells you will feel heavenly when it melts in your mouth. I experienced the same.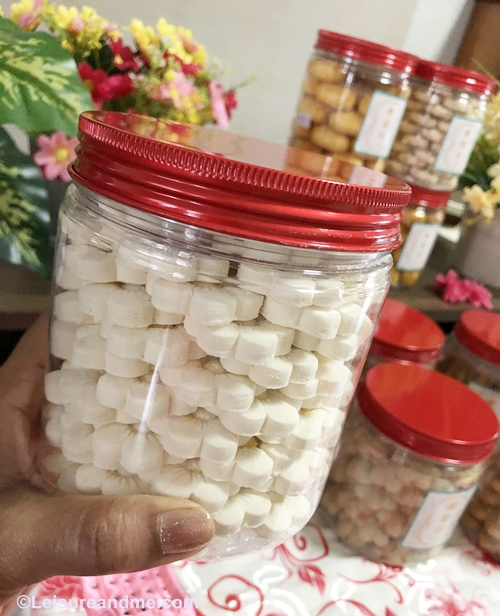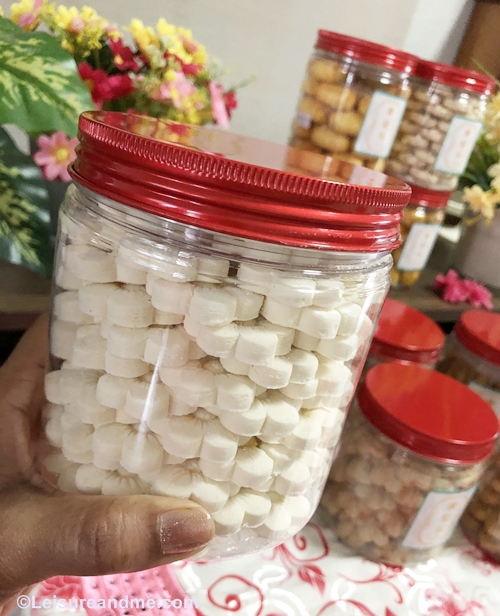 It's a cute little flower which melts in your mouth!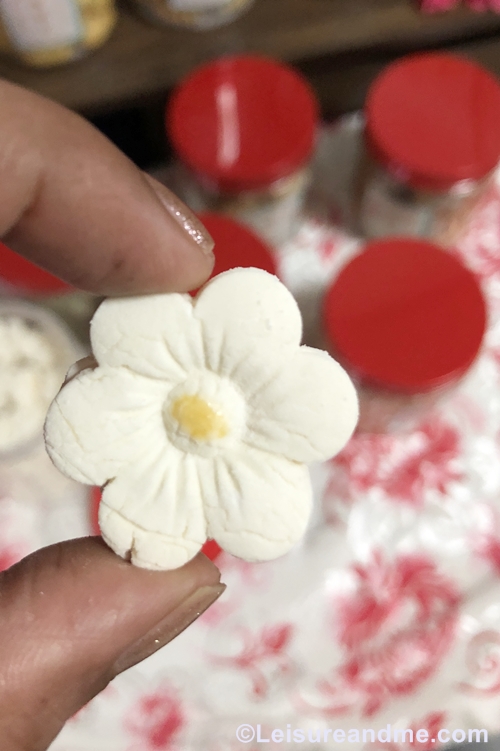 When the kid came home from the school he was happy with bite size cookies.Interestingly,his favourite is Kueh Bangkit cookies same as mine. 🙂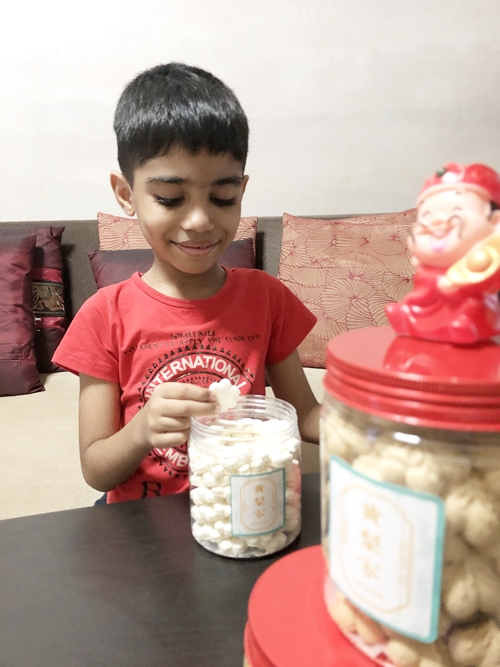 Nyonya Pineapple Tart: Together with homemade freshness and sweet pineapple flavor I couldn't resist eating few Pineapple tarts. It was such a nice experience.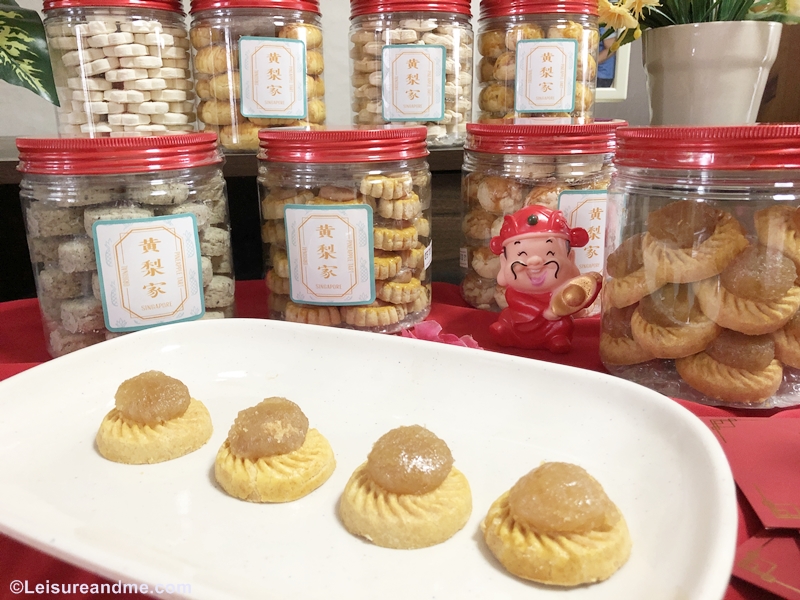 Black Sesame Cookie: At the time of ordering I was curious to know the taste of these cookies. I have tasted black sesame rolls where sesame seeds and Gula Melaka are blended together.But not these cookies.Glad I ordered these Black Sesame Cookies.It will melt on your mouth giving you slight sesame experience.For me it was a heavanly feeling.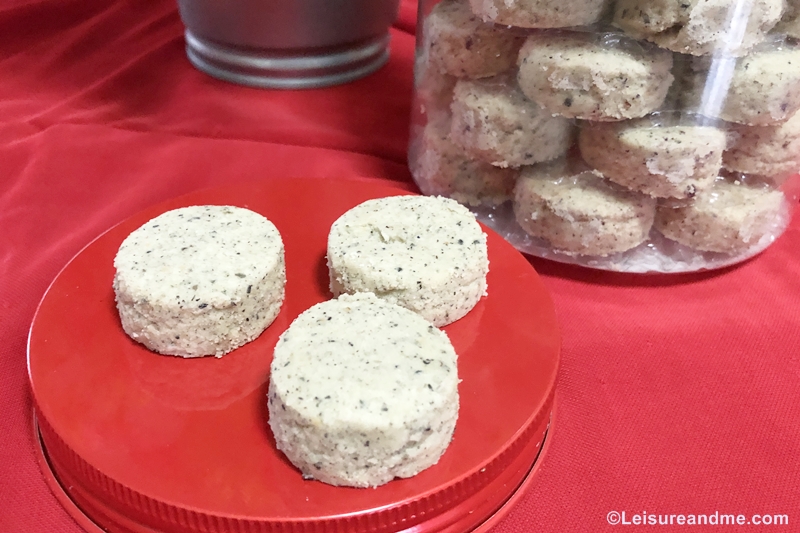 Other cookies in our order are Cheese Pineapple Ball, Cashew Nut Cookie, Low Sugar Cashew Nut Cookies, Almond Ball Cookies, Premium Pineapple Roll and Mango Pineapple Tart. All these cookies tasted much and delicious in every bite! Each carries its own flavor. Talking about Mango Pineapple tart, it is different from the pineapple tarts. Mango flavor was there and if you are a mango lover same as me, then you will love this taste in your mouth.
Notable features of CNY cookies from Pineapple Tart Singapore
After tasting all these cookies, I found the difference of handmade cookies. The taste and flavor is protected with the freshness. This is the best experience compared to the mass produced cookies.
Each cookie type was nicely packed and delivered to our doorstep. However I prefer if there are name tags for each cookie. Someone like me who is not exactly familiar with Chinese New year cookies may find it helpful.
Pineapple Tart Singapore cookies are 100% handmade and zero preservatives added. You will find the difference when you taste the cookies.
I am sure now you are craving for these little cookies. Don't have to wait till the last minute. Visit www.pineappletart.com to find the available CNY goodies and more details.
Happy Chinese New year!
Disclaimer: This post is a collaboration with Pineapple Tart Singapore and all opinions are ours.I recieved the above products for free in order to facilitate this review.