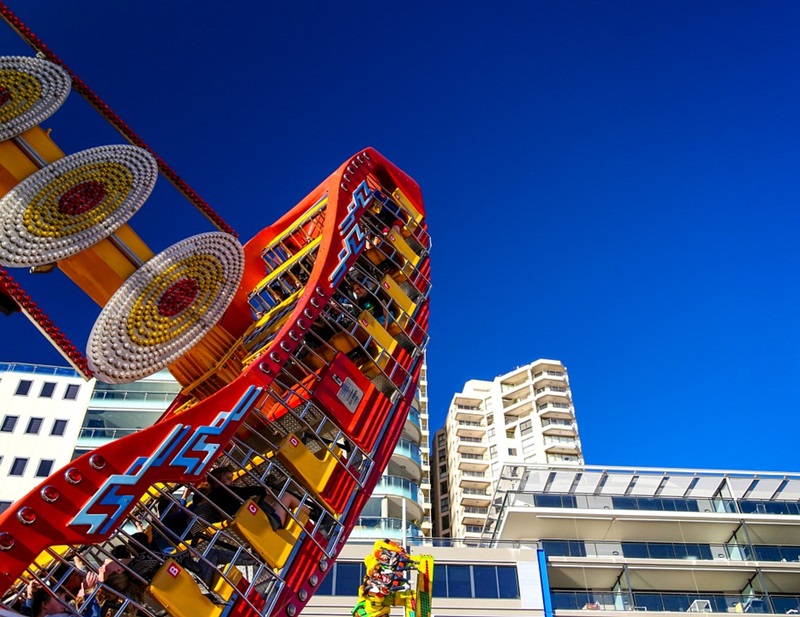 If you're looking to head out to some of Australia's best theme parks, read below for our east coast guide to all things amusement related. The Gold Coast, Melbourne and Sydney all have great offerings for the adventure inclined.
Queensland is the theme park capital of Australia with many local and international tourists making a regular pilgrimage to the Gold Coast. Here thrill seekers have a choice of several large parks which are all in close proximity to each other: Movie World, Dreamworld, Wet and Wild, Paradise Country, White Water World. Being spoilt for choice you'll have to prioritise one or two or spend a few days exploring as many as you can. You can purchase individual entry tickets, but many people opt for a multi-park pass which will save money overall. Best to do tickets ahead of time and skip entry queues, especially over peak times like summer and Easter holidays.
In New South Wales you'll find iconic sites such as Luna Park Sydney which you'll sometimes score a bargain 'two unlimited ride passes for the price of one' when they run their Lunancy promotion. Amongst the Tango Train, Flying Saucer and Wild Mouse Coaster you'll find carnival classics like dodge-em cars, a carousel and mirror maze. A central location means that you can spend a few hours here or all day and not need to travel too far to your next destination.
Still under construction, the famous Wonderland in Sydney which closed its doors in 2004 is set to reopen by 2021 on a new site. Not only is this new attraction earmarked to include some of the classic (but updated) rides from Wonderland, but will also offer resort hotels, a water park and a shopping precinct. With an operations manager from Orlando Disney World on board, watch this space for the appearance of an epic theme park that will make NSW a much more attractive destination for theme park lovers.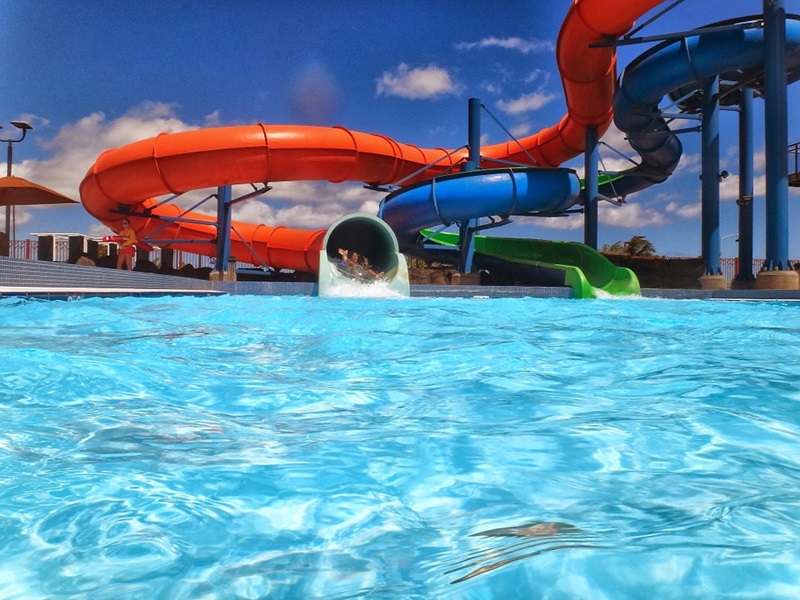 In the southern state of Victoria, people are often pleasantly surprised to find a good selection of both amusement and water parks, often on the same site. In terms of amusement parks near Melbourne, one of the largest of is Adventure Park which is just out of Geelong. You can easily spend a day here on both rides and the extensive water park with slides, play areas and pools for all ages. Gumbuya World in Tynong recently underwent a million dollar refurbishment to their original aging amusement park and wildlife sanctuary Gumbuya Park. Here you'll also find a large water park and rides such as roller coasters alongside everyone's favourite classics like the wildlife trail and the iconic Golden Pheasant that's still there to greet visitors upon entry. Funfields is another popular choice that also features wet and dry rides, and they too have recently opened up new rides to entice visitors through their gates. They also boast a 360 degrees virtual reality ride which utilises top of the line Samsung VR headsets – give it a try!.