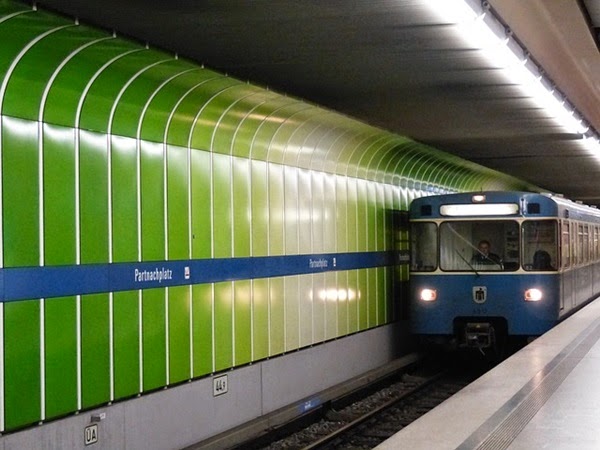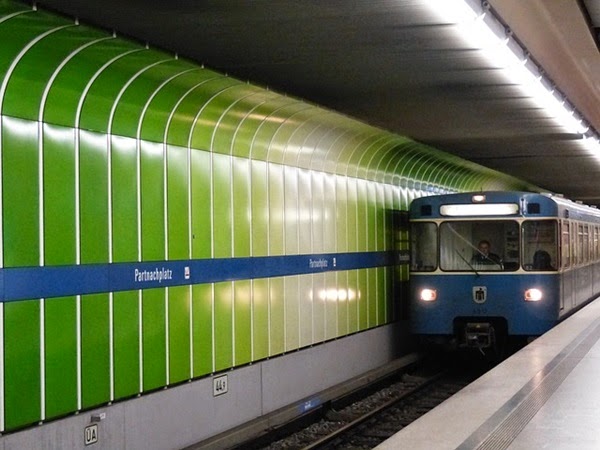 If
you are planning to visit Russia anytime soon, more particularly in Moscow,
then you should get yourself acquainted with the Moscow train stations. First
of all, you should know that the country spans across eleven time zones as well
as two continents. The country is home to 143 million people and covers about
6.6 million square miles. I mean, Russia is the biggest country out there – you
can check how big Russia is on
this
page.
The
city of Moscow has a population of 10.4 million people. Deep within the city
are more than 9,000 metro trains that run along a total of 12 lines connecting
almost 200 train stations. Keep in mind that despite the thousands of trains
available, the metro is still very busy and there are said to be about 7
million people that take the train each week, so you can expect that the Moscow
train stations are always very crowded.
Expect To wait longer during rush hour
Just
like with most of the big cities all over the world, you can expect the train
stations in Moscow to be very busy during rush hour. Therefore, you should
expect to wait for a little bit longer when traveling at this time. Be very
mindful of your things because there have been lots of theft and robbery cases
that happen during this time at the metro station.
You
may need to fall in line to get a ticket for your destination and if you are
not sure, you can ask any people around. But the best person to ask would be
that person on the ticket counter since not a lot of Russians are fluent in
English. It would also help if you carry a map with you.
Wander through the Moscow metro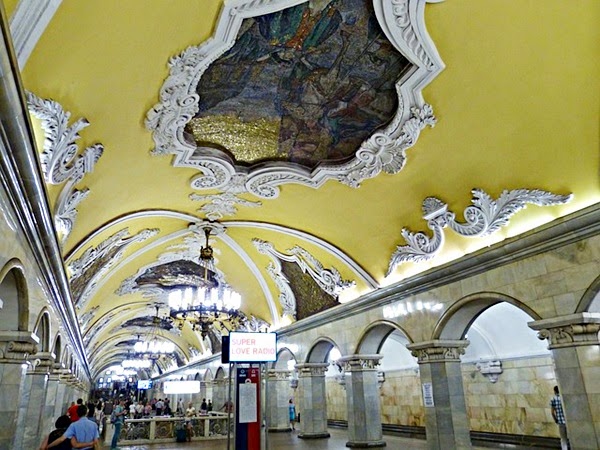 The
Moscow Metro is actually one of the most photographed sites in the city due to
its palatial interiors. It is recommended that you spend a bit of time to
wander through it. The Metro is a rapid transit system that serves the city of
Moscow as well as the neighboring towns. The Metro was first named under Lazar
Kaganovich, one of Stalin's key advisers. Kaganovich soon turned out to become
an important person in the construction of the metro station. Stalin has
envisioned it to become a people's palace or a living art museum that will be
easily accessible for each and every Russian citizen.
When
you glance up the ceiling of the Moscow Metro, you will certainly be in awe at
its palatial design. You will also find some Corinthian marble columns that
reach the ceiling. Here, some elegant chandeliers are hanging along with a
series of mosaics that consists of some colored marbles, glass, as well as
granite.
Riding the Metro trains
Each
line of the metro train is labeled with a number, color and a name, so it
should not be that hard to recognize them. The upcoming station will be announced
by a male voice for inbound trains going to the city center, while for the
outbound trains, the announcement is made by a female voice. Right within the
Circle line, the clockwise direction will have a male announcer. On the counter
clockwise direction, you will hear a female voice making an announcement. The
color that is assigned on each of the metro line serves as the line's
identifier on the maps as well as on the signage.
The
Moscow train stations are open for all passengers from 6 AM until 1 AM.
Passengers are not allowed to carry bulky luggage when riding the train, as
well as weapons and bicycles and any items that could cause harm and disrupt
other commuters. Before you can get into the metro, you must first get your
ticket or pay a fare. If you need to carry bulk items, then you will have to
purchase a special luggage ticket. Kids under seven years old can ride the
train for free.
Important things to remember
In
every country that you visit, it is important that you follow the rules and laws
that they impose. As the famous saying goes, "Ignorance of the law excuses no
one." Therefore, it would help to know some of the most important rules and
laws when it comes to riding the Moscow trains.
First of all, passengers are not allowed to smoke
and drink while inside the Moscow metro.
You must not block anyone especially during busy
and crowded hours.
Passengers must not ride a bicycle or use roller
skates when boarding the train.
Taking professional photos and commercial videos
should only be done with proper permission from the authorities.
You should not drop any litter inside the train
or the station and you should not damage anything.
Using the escalators and platforms
When
riding the escalators within the Moscow train stations, make sure to stand on
the right side. Pass to the left side hand while holding the handrail. It is
important that you stay within the protective strip and you must not lean on
the side. If you are bringing a child along, make sure to hold their hands. Do
not ever sit or place any object on the escalators as this could lead to
accidents. Basically, you must observe proper precautions when taking the
escalator just like you would when taking any kind of escalators.
As
for the platforms, make sure that you stand away from the edge right before the
train has come to a complete stop. After it has stopped, make sure to clear the
space right at the car doors to allow passengers to move out. Do not ever
descend on the metro tracks or put items within them. Avoid entering on areas
that are prohibited and do not take photos inside the train with flash as this
will disturb other customers.
Riding
the Moscow trains is pretty much the same with riding just about any kind of
train. There are certain rules to follow and everyone is expected to abide by
it. Even if you are a tourist, you should make sure to know these rules and
follow it or you could end up in legal trouble. Above all, be very vigilant at
all times and be mindful of the surroundings.