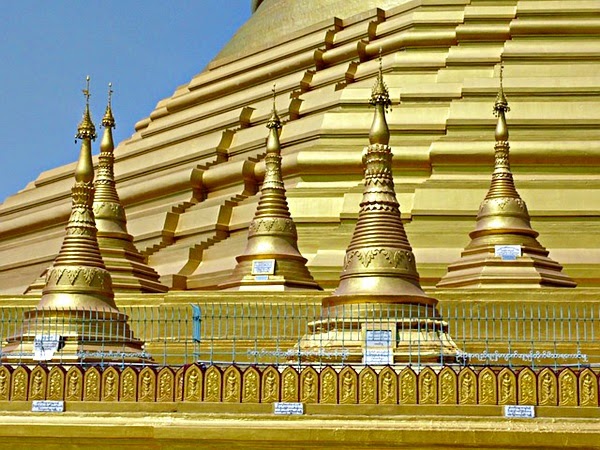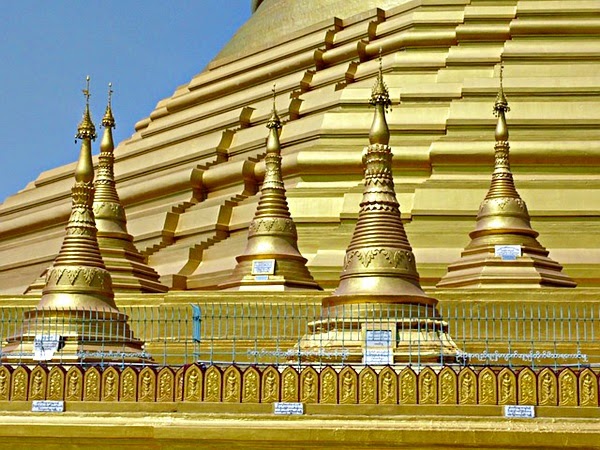 Located in Southeast Asia,Myanmar, which is formerly called as Burma is a beautiful country for any traveler to spend some days visiting around the country. The country has many beautiful places including Buddhist temples, natural beauties and so many things. In terms of tourism, Myanmar is still undeveloped, however there are lots of historical attractions to explore, especially Buddhist temples. Meeting the local people in Myanmar is another great way to explore this country and the best way to enjoy the cities are basically by walk. Yangon, Mandalay and Bagan are major cities and these can be easily explored by walking.
Here I listed out some major attractions of Myanmar which any traveler would like to visit.
#1: The Shwedagon Pagoda in Yangon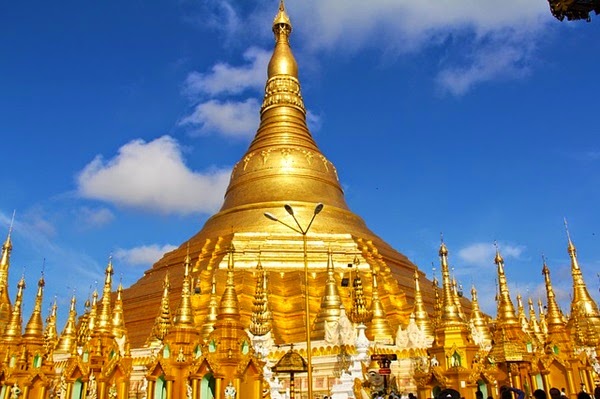 Yangon is the capital of Myanmar; it is a typical Asian city which includes lot of beautiful green tropical trees
and also beautiful lakes. Yangon is home to lot of Buddhist temples and pagodas, among all the pagodas, The Shwedagon Pagoda is one of the most stunning.
Stands on Theingottara hill, this stunning golden pagoda is covered with gold from top to bottom and makes it shine in the sun making an absolutely amazing scene.
#2: Dhammayangyi Temple in Bagan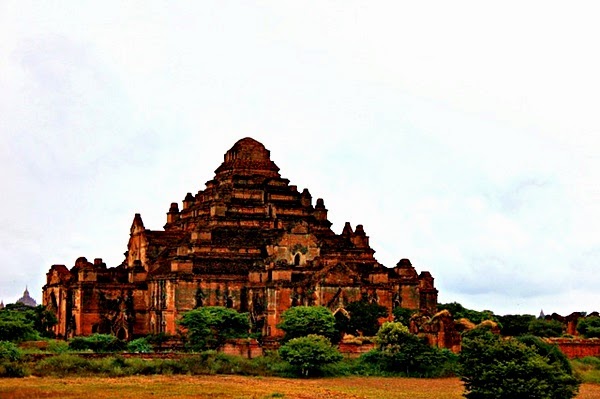 Dhammayangi Temple is the biggest temple Located in Bagan and erected in the 1100s by king Narathu. This large and wide temple remains uncompleted till today. Burmese historical Records say that while the construction of this Dhammayangi temple was on going, the king Narathu was killed by some Indians invaders. Thus the temple was not completed and it remains same till today.
#3: Visit Bogyoke Aung San Market
Not only historical places, it is great to visit other places which locals are spending their time to get much knowledge and experience of a country. In Burma, another way to spend some time and get experience about their locals is to visit a market where lot of people gather, selling items bargaining and wandering. Bogyoke Aung San Market is such a place located in Yangon, it is a place to shop dresses, souvenirs, artwork etc.
#4: Take a Hot Balloon Ride
Bagan is a place with lot of temples. Other than visiting temples in this location, take an early morning ride with the hot air balloons. This will be a great experience which you never forget. The Balloon service in Bagan operates twice daily. It operates in early in the morning just before the sunrise and in the evening just before sunset. Usually the balloons take 6-8 passengers and you'll experience a 45-60 minutes ride over the thousand years old pagodas.
#5: Walk Around the Cities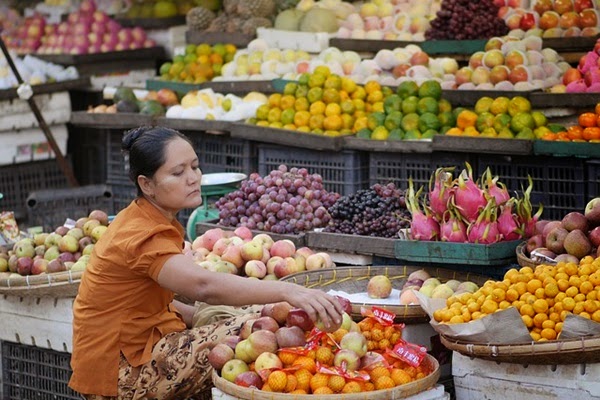 Above are some of the attractions and things to do in Myanmar. Other than that, walk around the cities  to get some idea of local people there. Walk around on foot and explore fresh markets,relaxing tea stalls or enjoy some street food while meeting and talking to locals in Myanmar.That will be a truly remarkable experience during your stay there.
Before entering to Myanmar, it is better to have some knowledge about local people and also visa requirements and other important tips. In this
Myanmar Blog
you can find many other activities to do in Myanmar including things you shouldn't do. Have a look and note down the special things that you should do and don't do before you start exploring Myanmar, another beautiful country in Asia.
Have you been to Myanmar?If so,what was your favourite activity there?