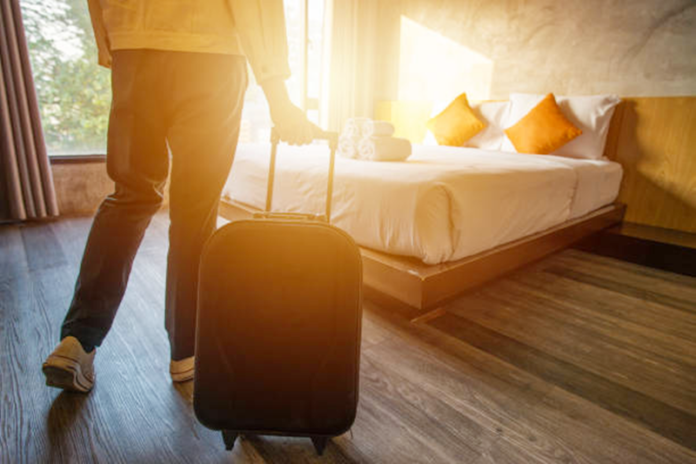 Contrary to what people may think, the hotel you choose to stay in affects your traveling experience profoundly. According to statistics (check it out), millennials are the ones most likely to use these hospitality establishments than other generations. Almost 43% of millennials prefer to eat out than stay at home and cook their meals, meaning they're still utilizing hospitality management for their basic daily needs.
However, when it comes to traveling, almost all generations prefer to stay in a hotel than any other lodgings on inns. What could be the reason for the preference of this certain service that goes beyond any other lodging available? Join us in discovering just what makes hotels attractive, especially for those traveling and going on vacations.
1. Hotels Have Impeccable Security Systems
The first thing to think about, especially when you're traveling with friends and family, is the safety of the place you're going to be staying in. Other than hotels, you can try Airbnb, but there have been many incidences of security breaches that have raised many concerns from people all around the world. Of course, you can't make sure you're 100% safe since you'll be staying in a stranger's home.
In comparison, Hotels have security and other safety services 24/7 which safeguards you and your belongings for the duration of your stay. Hotels like Henry Jones Art Hobart hotel are establishments that hire trained, professional staff aware of what customers may want or need at some point in the day. You'll be sure to have someone checking up on you, or a receptionist to cater to your concerns through just a single phone call. All of them are knowledgeable on what to do if ever an event arises.
All-day and night, a person at the front desk will always be there, as shifts are often done. They can monitor who comes in and out of the premises, along with the CCTV cameras that are often placed at the entrance of the hotel. Other safety features include double locks, fire alarms, and emergency exits for lodgers to take in case of an incident.
2. They Are Consistent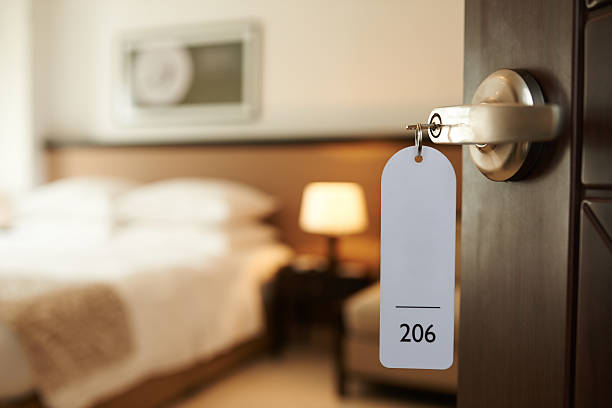 Hotels have been around for years and have served multiple people from within their community or those traveling or just passing by. Because of this, they have no choice but to either maintain their quality service or improve it greatly to compete with other establishments. This fares well to you as a customer, as any hotel will be relying on your good feedback and impression on the matter. Therefore, they'll ultimately deliver a high-quality experience for you.
Other than that, some hotels have reputations to keep up. Some have stars under their names, which means they can't afford to fall short on service or the quality of their rooms. Despite being on the expensive side, you'll find your money's worth with what you can receive from these types of lodgings.
Compared to Airbnbs, hotels are more consistent. Some Airbnbs do cater to their customers just as they would at hotels, but most of them aren't available to do any hospitable service. To add, these establishments accept staff with no professional training, which will ultimately take a toll on your overall experience as a customer.
3. They Have Necessary Amenities
Some Airbnbs may not offer some services available at hotels, which you may or may not find necessary. However, a lodging that offers free WiFi can have a leg up in a competition against other establishments that don't offer it, especially if it's not a complimentary service. According to a study back in 2020 (link: https://www.eventmanagerblog.com/free-hotel-wifi-necessity-not-luxury) WiFi has been the second most requested complimentary service. It is also besides free parking, which is the third and a complimentary, which takes the first place.
The first few minutes a customer enters a hotel, 65% of customers go online, and a third of this asks for the password as they enter right away. It stands as one of the most reasonable services to give for free, as everyone in this technological day and age is connected to the internet, and some even find being online more of a necessity than a luxury.
As a customer looking for quality lodging, it's wise to pick a place that gives free internet access. This just means they are aware of what customers are looking for, and are updated as to customer preference.
Other than WiFi, however, there are other things hotels offer, such as fitness centers, on-site restaurants, and some even have entertainment rooms and mini-casinos for their customers. There are bars and other places for socializing, but if you're traveling with kids, it's better to research your preferred hotel and choose one that has less exposure to gambling and alcohol.
4. Dining And Food
Speaking of food, many hotels are known for their food instead of their lodging and hospitality service. This is because some hotels hire 5-star chefs to handle their catering, buffet, or any food-related events. This means choosing a hotel can most likely save you time and the effort to find and drive to a restaurant. All you have to do is go down to their restaurant and have a meal or have food sent up to you.
Having this service means you can order food anytime too, even if it's early in the morning, or in the dead of night. Hotels will offer you a menu, which offers a variety of dishes you can choose from. All of these, except for dining in their joint restaurant, will reflect in your bill when you check out.
5. Hotels Can Offer A Relaxing Time
Other people avail a hotel room not because they need a vacation, but some need time off from their busy lives and want to do it somewhere away from their home. What's great about choosing a hotel with this need is that hotels offer many services that can help you relax. Luxurious spas, masseurs, swimming pools, and some even have a mall just a few steps away for your shopping needs. In this way, hotels offer you a destressing few days, as there will be staff to do chores and other things you might normally do inside of your home. As far as everyone is concerned, you are only there to enjoy yourself and pay your bill.