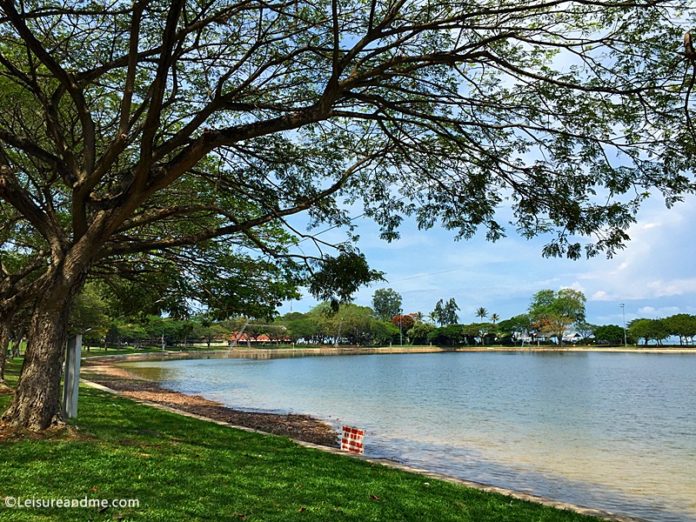 East Coast Park Singapore is definitely a playground for residents and its visitors. As a family friendly beach park in Singapore, East Coast Park is a place for many activities to spend a day with family and friends. Few months ago we spent a day at this beautiful beach park of Singapore and finally here is my travelogue with some of the captures.
The East Coast Park stretches over a spacious area together with beautiful coastline which makes it more unique. With lot of huge trees around, this park is definitely a hit for anyone who loves nature.
Other than relaxing and spending time on the beach, you can definitely involve in different sports and activities in this really active beach park in Singapore. We visited there with our toddler, so we mainly focused on activities which a toddler would like.
Our day at the Park was full of sand playing, playing with sea waves, running along the beach and collecting seashells which our son enjoyed.
Other than such beach activities to do with a kid in East Coast Park, below are some popular things to do if you visit this beautiful park.
Things to do at the East Coast Park Singapore
Camping
Camping is one of the popular activities at the East Coast Park.However you need to apply for permits and there are designated areas for camping. Check more details from NParks website.(Link is at the end of this post)
Barbequing 
If you want to plan a day out while enjoying BBQ, then East Coast Park is one of the popular locations in Singapore. You need to book a BBQ pit before you plan your day. For east coast park bbq pit booking you need to check Nparks website.(check the link at the end of the post)
Cycling
You can bring your own cycles and enjoy your day till you sweat. At East Coast Park, there are also bicycle rental shops which you can rent a bike!
Skating
Watersports
Sandcastle building
This is different from the playing with sand with our own moulds. There is a designated area for sandcastles and you can rent equipment for sandcastles. One of the best activities to do as a family or team!
Fishing
At the jetty area people enjoy fishing. If you like such activity, then East Coast Park is the place to go.
Dining
There is a food centre near the main entrance area which you can easily find dining options. Other than that there are also restaurants and cafes available. Dont forget to try some seafood while you are in East Coast Park!
Watch Sunset
East Coast Park is a place which you can find different views of nature and if you are a photography lover, you will spend the whole day capturing moments. Sunset is a must watch!
However, on this day we visited, we couldn't watch real sunset as we returned home bit early. We could watch the changes of the sky just before the sunset.
There are many more activities which you can do at the East Coast Park Singapore. Don't forget to prepare before you reach there. That will sure make your day exciting!
How to get there?
Please check NParks website for details of how to get there and how to book BBQ pits/camping.
Have you been to the East Coast Park Singapore?
Do you like spending time at the beach?
Do you have any photo story to share?Please share below.
Save
Save
Save
Save
Save
Save
Save