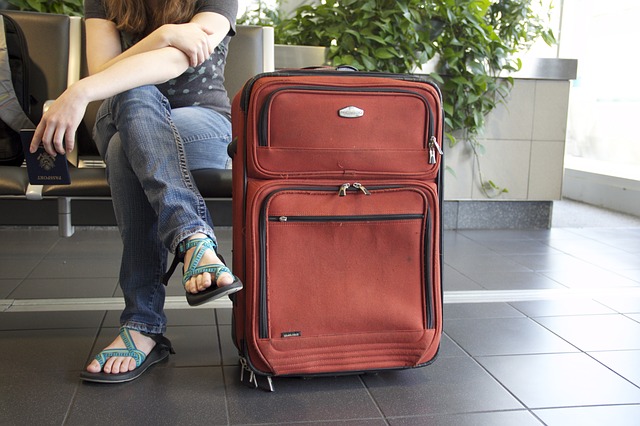 While it is impossible to go on a vacation without spending a single penny, you can go wherever you want without spending a lot of money. Contrary to common belief, traveling is not expensive. Backpackers and budget travellers have proven that it is possible to travel in a limited budget.
One popular destination among budget travellers is Brisbane. It sounds counterintuitive to visit a first world metropolitan and save money, but it is the truth. Brisbane is also a popular city for studying abroad.If you travel Brisbane for studying,you will find this city as a great destination for students. So how do people enjoy Brisbane without spending much money? Here's how:
Try Couchsurfing

   

          
Couchsurfing is a new trend among millennials who want to save money when travelling. Here they find locals who offer their home for free. It is scary at first, but there are plenty of reputable websites that could help you meet friendly locals. To ensure your safety, check for red flags before booking with the host: their profile has to be filled out, it has to have profile picture, it has real reviews and they must be easy to contact.
Book a Cheap Car Rental in Advance
There are plenty of cheap car rental in Brisbane and you can easily nab a discount if you book online before your arrival. Traveling around Australia via a car hire is common among travellers because it saves them time and money from taking public transportation. It is also convenient and comfortable to explore if you drive a car.
Find the Best Cheap Eats
Brisbane is the third most populous city in Australia, so it is not surprising that there are plenty of restaurants that offer a variety of cuisine in different price ranges. As a budget traveller, pick the ones that offer the best but cheapest food. You think it is impossible? Try searching for Roll'd in QueensPlaza or Izakaya Kotobuki in Albert St. that are famous for Asian dishes. Papparich in Wintergarden or Buffalo Bar in Mary St. offer hearty meals in affordable prices. You can also get takeaways from Ben's Burgers, New Shanghai and Le Bon Choix to satisfy your cravings. These foods are scrumptious, so try not to over eat and over spend, okay?
Visit Free Tourist Destinations
There are plenty of free things you can do in Brisbane. Aside from a scenic walk around the City Botanic Garden and the Roma Street Parklands, you can also check out the free concert every Sunday at Customs House. The Gallery of Modern Art, The City Hall and the Museum of Brisbane are also great free travel destinations. If you want to spend a laid-back afternoon, The Sunshine Beach and the South bank are ideal for you. Here you can grab something to eat, wait for the sunset and just watch locals.
Never limit your experience on the amount of money you brought. Not because you have a limited budget doesn't mean you cannot enjoy your vacation. The list just shows a few ways to save money when visiting Brisbane and if you follow them, you will have a wonderful time in this city.