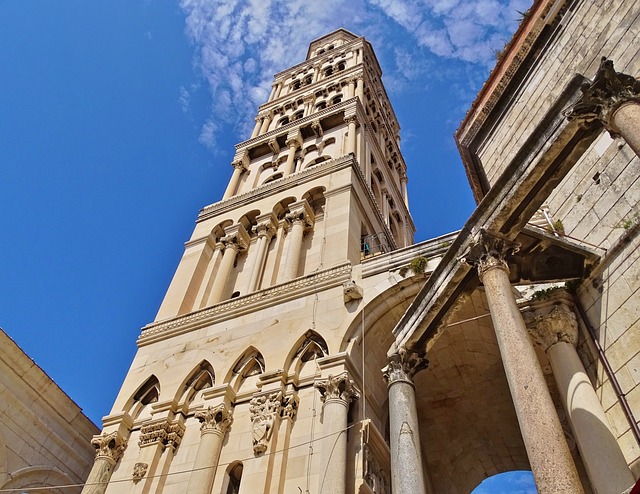 Croatia is one of the exciting travel destinations for anyone who love to spend an unforgettable and exciting vacation with the beauty of nature. Located in Southern Europe, Croatia features a diversity of terrain throughout the country.
Split is the second largest city of Croatia and also one of the oldest cities. Originally built around the palace Diocletian, Split is a major attraction for tourists. During a tour to Split, still you can view the ancient places including Roman walls and temples.
Although there are many attractions in Split, I just want to highlight some of places to visit which I consider as Top 5 attractions in Croatia, Split. See what your favorite spots in Split, Croatia are.
Top 5 Attractions in Split,Croatia
Cathedral of St Domnius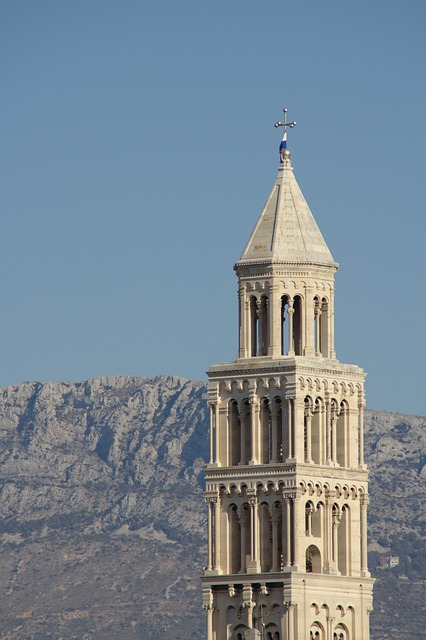 This octagonal-shaped cathedral is one of the major attractions and it was originally built as Diocletian's mausoleum. Completely preserved till today this historical attraction is a must visit place if you visit Split for a holiday.
Diocletian's Palace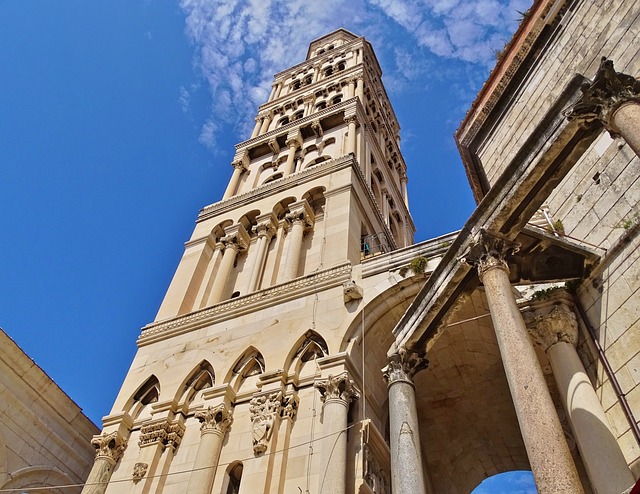 This UNESCO heritage site is considered as the historic center of Split. Built around the remains of the Roman palace you can also visit the excavated remains of the basement of the palace. If you are someone who likes ancient places and historical things, I am sure this is the best place for you in Split.
Peristyle Square
Peristyle square is just in front of the Cathedral of St Domnius and a place not to miss by any tourist to Split. This place is surrounded by columns and is popular for traditional cultural and musical events.
Jupiter's temple
After you visit the Peristyle Square, next must see attraction is Jupiter's temple. From the Peristyle Square, take the narrowest street called Pusti me da prodjem to Jupiter's temple. The specialty in this temple is that it was built on a raised podium.
RIVA – Split waterfront
Well, above all mentioned are some historical places in Split. Now if you are tired by visiting ancient places, take a visit to Riva.
Riva is a favorite meeting place in Split and also the best place to see the best views of Split. Around this waterfront, you will find Cafes to unwind yourself.
Accommodation in Split
Above are some of the top attractions in this beautiful city of Croatia. However, if you plan a trip to Split, the first thing to do is check your accommodation. It is important to find accommodation near most attractions, so that you will save more time and will be able to visit many places and attractions of Split during your holiday. There are apartments available in split for rent for tourists and it is a good option for you as you can spend your holiday in a place which feels like a home. Before deciding on any apartment, check the facilities they provide and number of rooms available. Most of the sites like http://www.split-rentals.co.uk/en/ provide the details of rental apartments in Split including floor area, no. of rooms and distance to the major attractions. Therefore refer a website which gives clear details of the accommodation before you decide on your place to stay during the holiday in split, Croatia.
Hope these tips are helpful and you will have an enjoyable time in Split.
Also check Things To Do In Zagreb , Croatia.