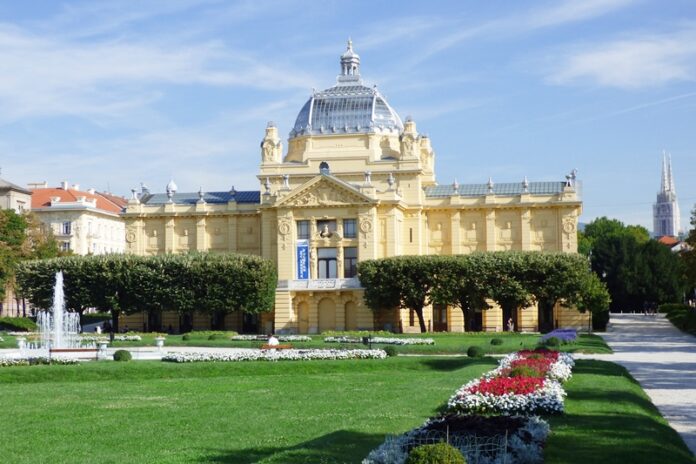 Croatian capital Zagreb is a city with something special to see around every corner.
Stroll around the Lower Town and you'll see an amazing array of architectural styles, including awesome Art Deco and Baroque, while the beautiful Upper Town is characterised by terrific red tile roofs and charming cobbled streets.
This is a vibrant city with a packed cultural calendar and lively locals who love to chill out sipping artisan coffee and stroll around parks and plazas simply shooting the breeze.
If you've not been before but you're tempted to try it, here are seven magnificent things to do in Zagreb.
1. Enjoy the view from the Zagreb Eye
Visit the Zagreb Eye observation deck and you'll enjoy panoramic views of the city from the 16th floor of the Zagreb Skyscraper in the main square, including everything from historic buildings to brand new office blocks and gorgeous green spaces.
2. Visit Zagreb Cathedral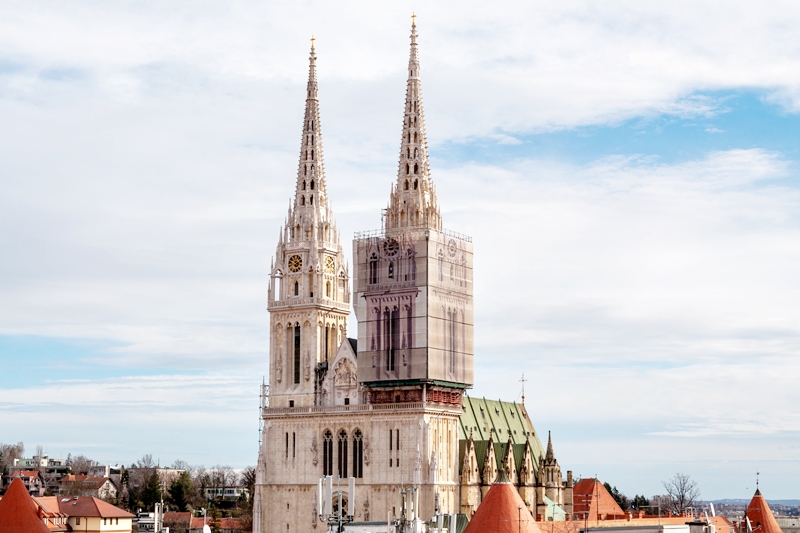 The twin spires of Zagreb Cathedral are instantly recognisable to any local here and the building's elegant Neo-Gothic style is slightly reminiscent of Notre Dame. The cathedral organ has over 6000 flue pipes and is rated as one of the world's finest.
3. Stroll in King Tomislav Square
Named after the first Croatian King, Tomislav Square is located right in front of the train station and there's a brilliant butterscotch coloured Art Pavilion with fountains and formal gardens to stroll around. Naturally, there's a statue of King Tomislav too!
4. Take a road trip to Plitvice Lakes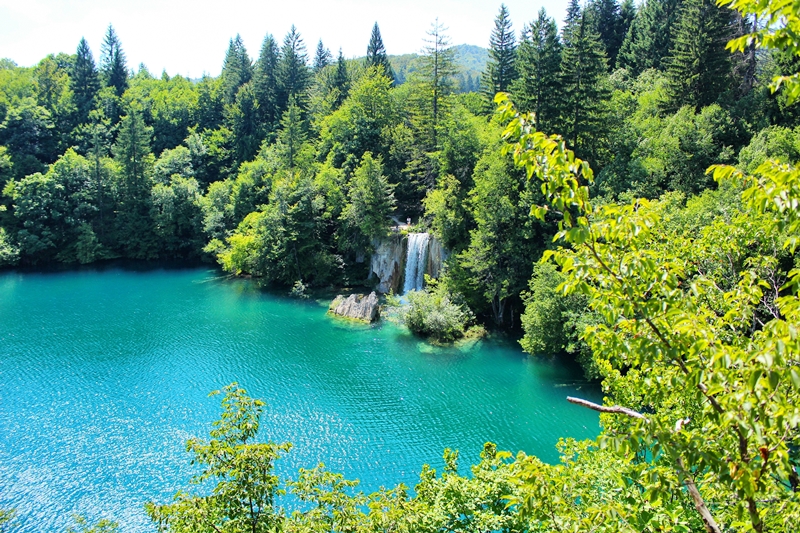 You can drive to Plitvice Lakes in around two hours, so hire a car in Zagreb from a site like Enjoy and travel in the comfort of a private vehicle. The wonderfully named Veliki Slap waterfall is powerful and picturesque, and the entire national park contains 16 cascading lakes, verdant forests and wonderful wooden walkways making exploration easy.
5. Eat At Kava Tava
Located in Britanski Square, Kava Tava is a favourite pitstop for foodies in Zagreb. It serves a hearty all day brunch or breakfast, terrific toasted sandwiches and premium pancakes. Furthermore, if you love coffee, you'll be full of beans after sampling the artisan blends served here.
6. Enjoy the Upper Town
The historical heart of Zagreb is permeated by pretty buildings, cute cobbled streets and historical attractions like St Mark's Church. Reach this area by convenient funicular railway or, if you're feeling fit, by the stairs.
7. Chill out in Jelacic Square
Want to people watch and while away a couple of hours perambulating in cool surroundings? Then spend some time in Jelacic Square, the city's main civic centre point. Packed with colourful Art Nouveau and postmodern buildings, its eclectic architecture is complemented by a friendly and funky vibe. 
So ends our list! Share your own Zagreb attractions in the comments section.