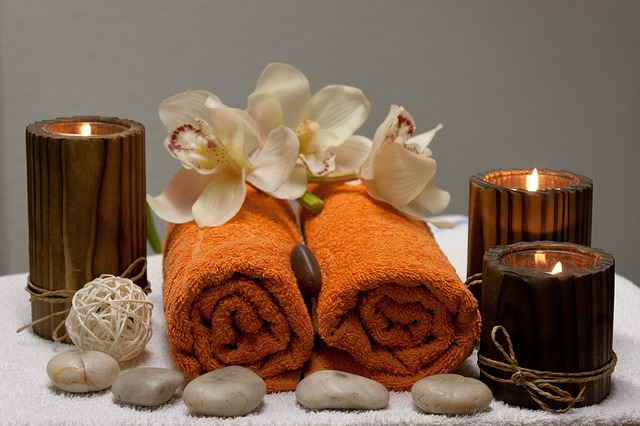 Sometimes what you really need is to get away from it all, to relax, unwind and indulge yourself a little. What you need is a day at the spa.
Anyone who has luxuriated in a spa day before knows that there are few better indulgences in life. While chocolate may hit the spot sometimes, it rarely has the ability to transport you to a state of serene tranquility. For days like these, an indulgent time at the spa might just be the thing
If you need some me-time, it's best to choose a spa that you know offers a great range of spa treatments within beautiful, tranquil surroundings. Take a look at these exceptional hotel spas in Singapore perfect for your next spa session.
After all, everyone needs a little pampering every now and then.
The Fullerton Hotel
As you step into the elegantly sophisticated Fullerton Hotel – Singapore's 71st National Monument – you know that The Fullerton Spa within, will provide a spa experience like no other. Offering a peaceful escape from the hustle and bustle of city life in Singapore, the spa has an enticing selection of therapies, providing a sanctuary for the world-weary, or for anyone who simply deserves a little pampering.
The Fullerton Spa features five single suites and two couple suites, each fitted with private showers and amenities. Its highly trained therapists offer a variety of spa treatments, including the 90-minute Asian Heritage Signature, an intensive massage that works to harmonise the life energy that flows through meridians in the body.
Developed by award-winning UK-based company, Aromatherapy Associates, products used within the spa are created using natural ingredients, the purest extracts and essential oils, and are all paraben-free. Be sure to check out the spa packages on offer to find a package that gives you all the pampering you need!
Capella
Another favourite among hotel spas in Singapore is Auriga at Capella Singapore. Surrounded by the lush rainforest of Singapore's Sentosa Island, Auriga looks to enhance guests' well-being by tapping into celestial rhythms, with treatments developed according to the phases of the moon.
The theory behind this argues that by flowing with the changes in energy initiated by world's universal rhythms, the equilibrium of mind, body and spirit can be achieved. If that's not your thing, the spa also offers a selection of Singapore-inspired treatments drawn from the Chinese and Malay cultures.
Large and spacious, Auriga features nine indoor/outdoor treatment rooms, each with a private garden, as well as a relaxation room and various wet facilities, which include a vitality pool, a herbal steam room and an ice fountain.
Shangri-La
Promoting peace and well-being, CHI, The Spa at Shangri-La Hotel, Singapore provides a luxurious space in which to relax and unwind.
Following traditional Chinese philosophy, which states that chi or qi is the universal life-force that governs personal vitality and well-being, CHI, The Spa works to ensure each guest's chi flows freely within the body.
Using traditional methods shared by many Asian cultures, this spa offers a wide selection of spa treatments and therapies that pamper the body while working to soothe the soul.