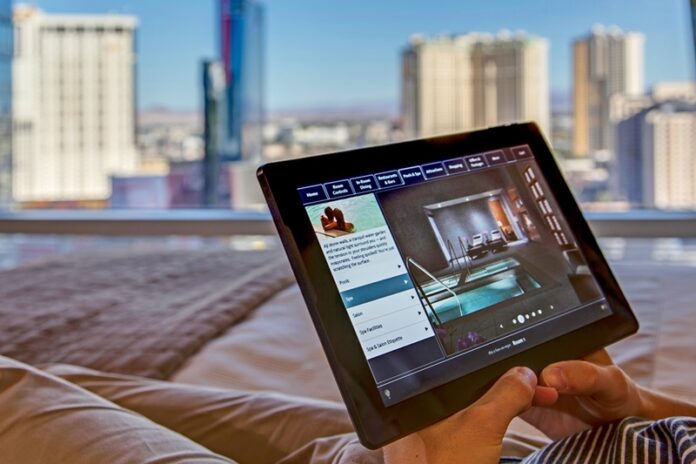 A few decades ago, everyone thought that only celebrities and the wealthy could go into luxury resorts and hotels to enjoy their vacations. However, as time goes by, everything gets accessible to the public, and we all can enjoy a slice of heaven on our own.
You might have to schedule your vacation a year in advance, but at least you'll know that getting treated like royalty isn't only for celebrities. You can walk a few miles in their shoes and see how a lush life feels like. Places like Bali, the Caribbean, Santorini, and Hawaii have affordable accommodation.
In order to keep up with the rising popularity of Airbnb, many hotels have lowered their prices and keep up with the standards that are expected today. You can click here to read more info on the subject. In any case, here are some reasons to pick the best places possible for your dream vacations.
Adventures and activities
If you're going traveling to a dream destination, it's worth it to explore everything. Depending on the type of person you are, you can either see everything that can be seen, or you can choose to relax. Most places are buzzing with activity as soon as the sun rises.
There are many trips that get organized on a daily basis. That can be a hike to a close mountain or hill or a long walk to a natural landmark. Either way, these activities always happen in the mornings, so make sure you set the alarm at least an hour earlier so you can get some breakfast in.
Apart from that, the rest of your day can be filled with other activities. Most places have gyms so you can get a quick workout in. If you plan on trying some other sport, there are usually tennis courts and golf courses. On the other hand, if your main choice is to relax, you can try going to a sauna or steam room.
A lot of these places are now offering yoga and meditation classes. Tune your body and mind with the surrounding nature to see what it's all about. Finally, if you want to explore everything but you don't have the time to walk the entire distance, taking a bike and cycling is a great activity that you'll remember for a lifetime.
Better value and surroundings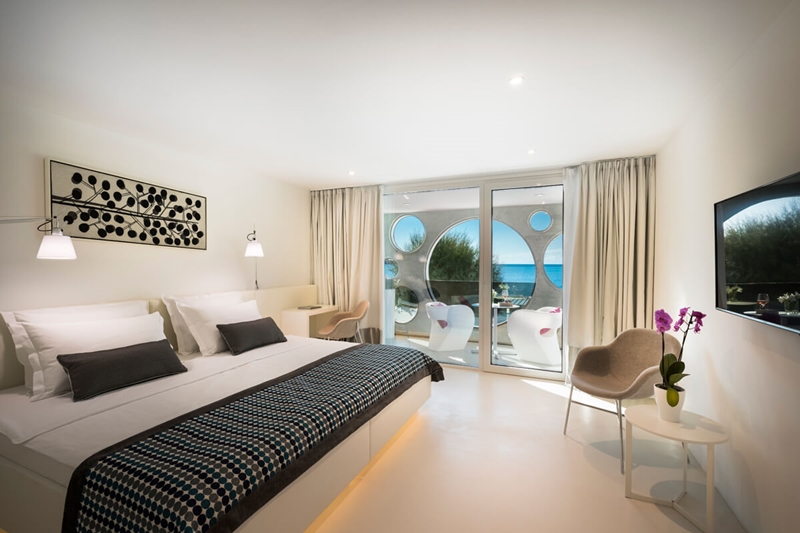 The price of anything is proportionately linked with the value it provides. For example, if you're paying for all-inclusive treatment, you'll get much better service, a better-decorated room, and a better view compared to someone who's looking to simply stay for the night.
All the rooms have a welcoming atmosphere that's filled with furniture that sets the tone. The interior speaks volumes about how you'll be feeling, and you'll also get access to Wi-Fi, TV, and some movies to relax before going to bed.
Usually, hotels are located in the best possible spot for you to look out of the window. It's usually an open area such as a lake, park, forest, sea, or a mountain range. This way, you can enjoy all the perks that come from being close to some natural beauties. 
If a beach is right in front of you, then no time will be spent on commuting. You can simply walk out, go for a quick swim and enjoy the scenery, and take a shower and go to bed in a timeframe of thirty minutes.
Amazing food
Whenever we get out of our comfort zone and travel to another part of the world, we want to experience the same life as locals. This means tasting all the different kinds of food that a culture has to offer. If you go to Japan, you must try the sushi.
If you go to Greece, you must try the gyros. Turkey is famous for its delicious kebabs. The best thing about going to places like these is that you get to taste the quality of the freshest ingredients and the recipes that have been handed down to generations.
Trying out new dishes made by experienced, local chefs is definitely the highest standard a meal can ever achieve. Plus, the greatest thing about hotels is they have an all you can eat buffet. Instead of going to a restaurant and picking out a single meal, you can try multiple different ones. This way, you can find out all the things that you like much quicker.
How to choose the best accommodation?
The first thing you need to pay attention to is the location. This is the thing that can either make or break the entire stay. Depending on the purpose of your trip, you need to plan accordingly. If the main purpose behind the trip is work, it's best to choose somewhere quiet where you can get some serious and uninterrupted intervals of time.
On the other hand, if you're going somewhere to relax, pick a beach or a mountainside, depending on the type of person you are. Additionally, if you're going with your family, check if the place is family-friendly is a must.  View this link for more info https://edition.cnn.com/travel/article/hotel-packages-include-private-flight/index.html.
That's extremely important if you're traveling with babies or toddlers. Ask if the hotel has any hypoallergenic beddings, cribs, as well as a play area. Almost every hotel has these necessities, but some of them give discounts on kids' meals, medical checkups, and they also offer babysitting services so you can have some alone time with your significant other.
If you plan to go solo or with a partner, then a multitude of kids running around might not be the best setting for you. Check with the staff to see whether there are any reservations, and they can tell you about the types of guests that usually come.
Checking whether there are any nurseries and kids' pools will also give you a general idea of how the place is structured. Finally, don't forget to read the reviews. The greatest thing about the Internet is the introduction of unbiased reviews. People leave their opinions and tell the world how everything went. This will give you a raw idea of the service, food, and general stay in any given place.