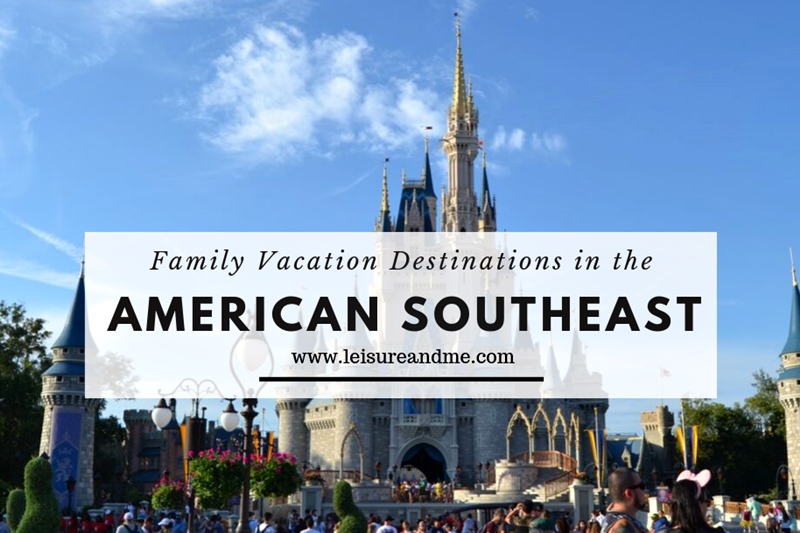 From the Great Smoky Mountains to its beautiful Florida beaches, the American Southeast has many of our country's best family vacation destinations. Here are seven such places, throughout the Southeastern United States, where you'll find more than enough attractions, shopping, entertainment, and reasonably priced lodgings to enjoy the perfect family vacation.
Gatlinburg & Pigeon Forge, Tennessee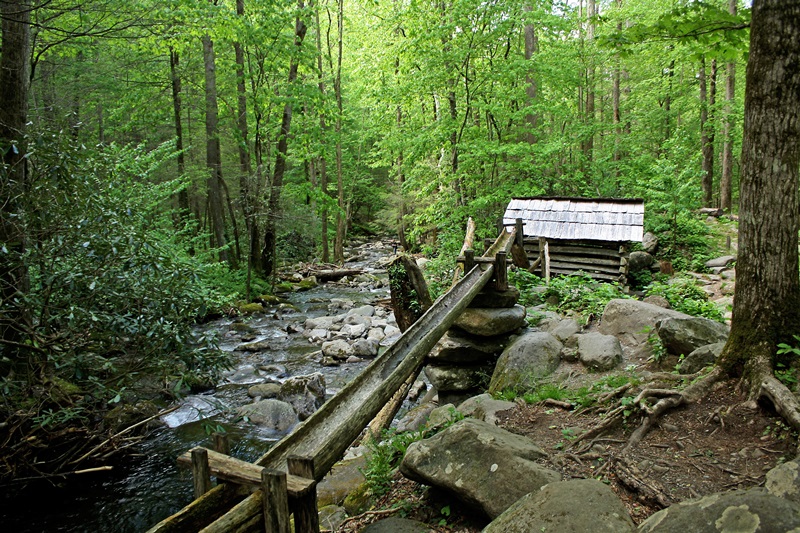 Tucked away at the foot of Great Smoky Mountains National Park, the neighboring towns of Gatlinburg and Pigeon Forge, Tennessee might be our country's top family vacation destination. The area plays host to Dollywood, mountain lifts and coasters, and as much family-oriented attractions and entertainment as anywhere in the country. To best enjoy the Smoky Mountains, book your stay in a Pigeon Forge rental cabin. Cabins offer fully equipped kitchens, game rooms to keep the kids occupied, usually a hot tub on the deck, and stunning views. Spacious and often multi-story, the many hundreds of luxury cabins available in the Smokies offer a home away from home, with room to enjoy family fun together and for everyone to enjoy alone time as well.
Orlando, Florida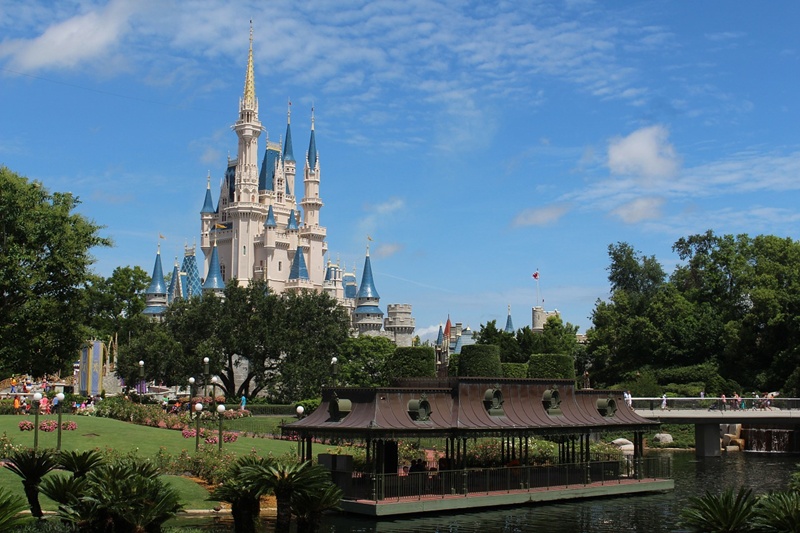 Disney World, Universal Studios, and SeaWorld make Orlando one of the world's most popular family destinations. Also, less known, but lots of fun, the Orlando Science Center, or the Holy Land Experience – a biblical museum and theme park – offer a nice break when the lines get too long at the parks. Both Disney World and Universal have a variety of themed hotels and resorts in every price range. There are also lots of reasonably priced lodgings throughout the entire area. So where you stay really comes down to your budget and the kid's favorite park.
Seaside, Florida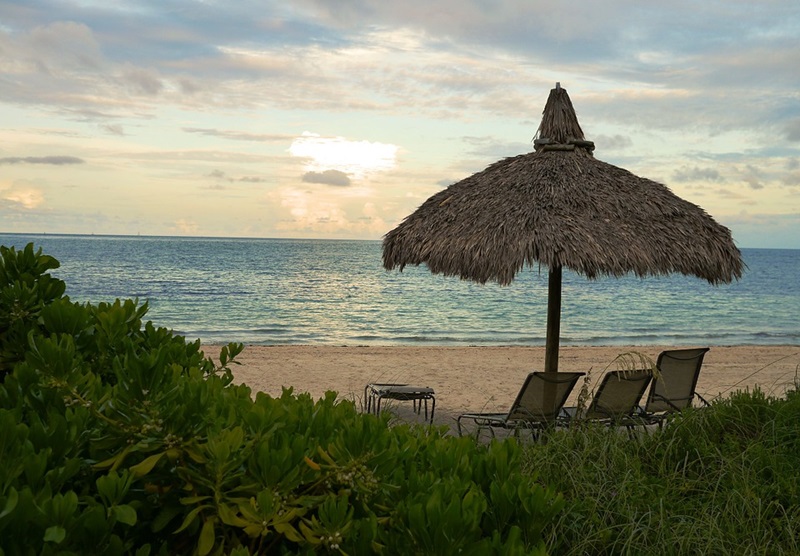 Located on the Florida panhandle, the quiet little community of Seaside offers everything you need to relax, unwind, and enjoy the perfect family vacation. Travel + Leisure magazine named Seaside "the Best Beach on Earth for Families" thanks to its white powder sand and teal-green waters. Seaside's master-planned downtown has over 40 shops and galleries, a movie theatre, and more than a dozen restaurants. Accommodations in Seaside range from quaint two-bedroom cottages to mansion-like beachfront homes. Seaside vacation rentals offer the perfect blend of modern comfort with an "Old World Florida" vibe. You might also recognize Seaside as the set for Jim Carey's 1998 classic film "The Truman Show."
Williamsburg, Virginia
If you and the family like any combination of amusement parks, great beaches, and historical attractions, you will love Williamsburg, Virginia. Along with two of our country's most popular amusement parks, Busch Gardens and Water Country USA, Williamsburg is also home to the world's largest living museum, Colonial Williamsburg. Nearby Jamestown provides a glimpse into the daily life of English settlers and Native Americans in 1607. The park consists of a recreated settlement, three sailing vessels, exhibits, and monuments. You'll get to board a replicated seventeenth-century sailing ship or trace the steps of fabled Captain John Smith and Pocahontas in the recreated settlement. The American Revolution Museum at Yorktown Battlefield – where the American Revolution ended with the British surrender to George Washington – features period artifacts, interactive exhibits, short films, and a Declaration of Independence Broadside. If you need a break from the parks, a relaxing day of sand and surf is just an hour's drive south at Virginia Beach.
Washington, DC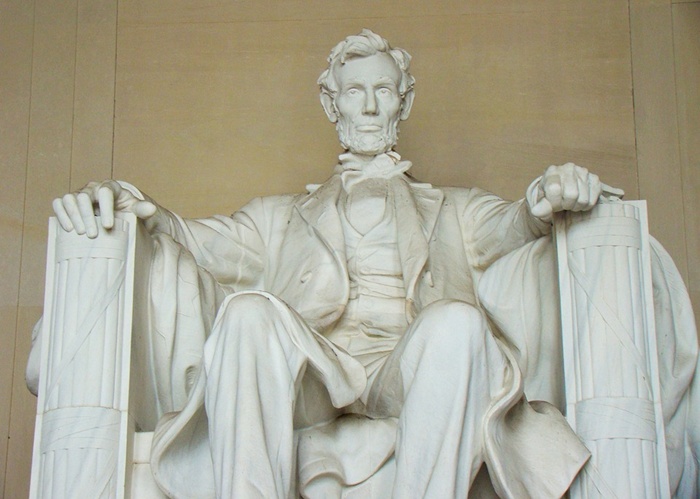 Along with the many beautiful National Monuments, the great restaurants, and reasonably priced sightseeing tours, Washington, DC also has a wide range of family-friendly activities, as well. The Smithsonian Institution, a collection of seventeen museums, galleries, and a world-class zoo, offers something for every family member. More than a museum, the Smithsonian includes interactive exhibits, a planetarium, the family-friendly National Air and Space Museum, the National Museum of American History, and the National Zoo. The National Zoo also has a petting zoo where your kids get to meet and greet goats, hogs, cows, chickens, and alpacas.
Myrtle Beach, South Carolina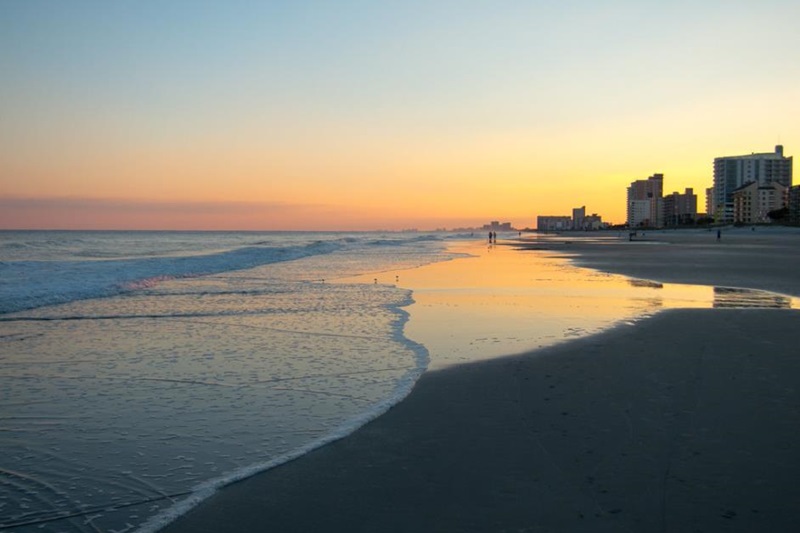 A sprawling beach, world-class boardwalk, several nearby amusement parks, and some of the country's best golf make Myrtle Beach a great place for a family vacation. Myrtle Beach also has plenty of family-themed nighttime entertainment like "Pure Magic at the Carolina Opry" and "One, the Show." There are so many fun things you should do in Myrtle Beach. If you must shop, four major shopping complexes – the Market Common, Barefoot Landing, Broadway at the Beach, and a Tanger Outlet Center – plus lots of small shops along the boardwalk, make finding the perfect souvenir an easy job. Along with its famous boardwalk SkyWheel, other Myrtle Beach attractions include two water parks, Ripley's 5-D Moving Theatre, Ripley's Aquarium, Rockin' Jump trampoline park, and Radical Ropes Adventure Park. For some on-the-water fun, the inland waterways of the Carolinas and the Atlantic Ocean offer fishing trips, as well as a chance to see dolphins and sharks feeding behind the shrimp boats working their nets.
Jekyll Island, Georgia
At the southern tip of Georgia's Golden Isles, Jekyll Island offers visitors a unique blend of sand, surf, history, and attractions in a laid-back setting. The Georgia Sea Turtle Center lets your kids get an up close and personal look at the flippered sea creatures of the same name. When it gets too hot on the beach (yes, that's possible), hop on a charter boat for a Dolphin cruise, visit a historic mansion on the Rockefeller Experience Tour or cool down at Summer Waves Water Park. The eleven-acre park features six water slides, a wave pool, lazy river, and a large kiddie's area. Jekyll Island has a variety of family-friendly hotels, private villas, and top-notch resorts including Georgia's oldest lodging – the Jekyll Island Club Hotel.