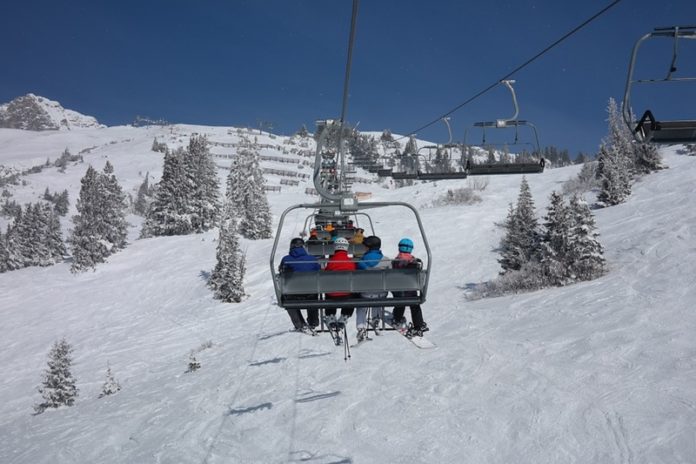 Try as you might, it's hard to hit the slopes every day on a ski holiday. Lots of non-skiers or beginners are put off the idea of a trip to the Alps out of fear that there will be nothing else for them to do. This is a common misconception – all good ski resorts should offer other activities, both indoors and outdoors. If you're looking for good all-around resorts in snowy Europe, check out the deals from Iglu Ski and book yourself a great getaway with plenty of aprés-ski options.
Nightlife
If snowsports really aren't for you, you can always enjoy the more leisurely parts. There are some resorts famed for their aprés-ski parties as well as their slopes, so if you'd rather sit in the viewing gallery and enjoy a cocktail or hot toddy you'll be perfectly welcome. If you're on a budget or heading out last minute, Les Deux Alpes, France is a great party town with lots of pub crawl opportunities. Lots of resorts have great shopping opportunities as well, whether you're looking for the luxury designer stores of Lavigno, Italy, or want to pick up some village handicrafts to take home.
Sightseeing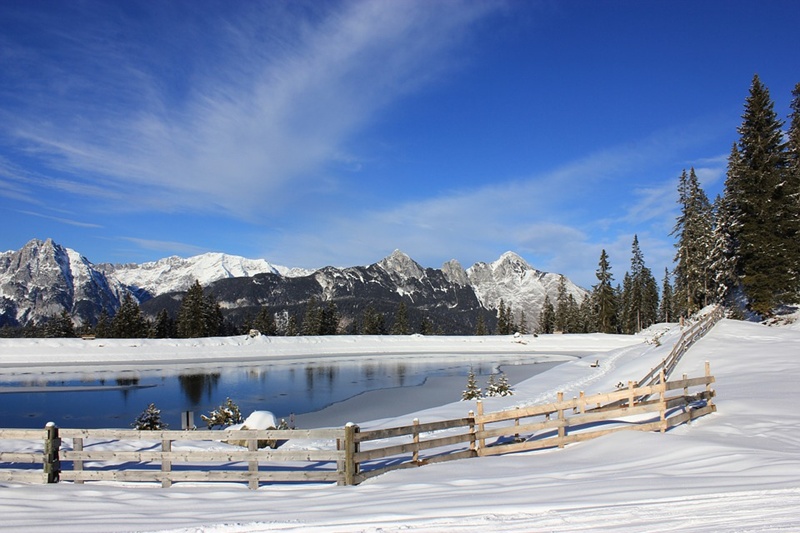 Wherever you go, there's still lots of good holiday sightseeing to do. If you fancy a wander or play in the snow, lots of resorts will offer snowshoes for rental, and you can still take a guided walking tour of the area. For a more unusual tour, you might consider a carriage or even helicopter tour – this is particularly good for some picture perfect views of the Alps from Verbier, Switzerland. Different but equally excellent tours can be done by train at Bourge St. Maurice, France. If you're more of a foodie, head to the nearest village and find a food market to enjoy some local specialities.
Dog Sledding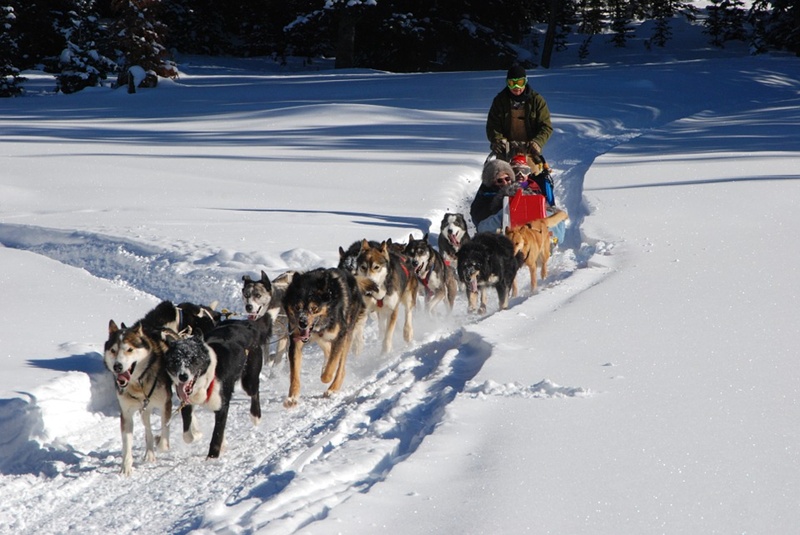 Speaking of tours, this particular type of tour deserves its own special mention. In some resorts you can learn to go mushing, where you will be sat on a sled and learn how to steer a pack of 4 to 6 husky dogs through the snow. Professional handlers are with you at all times to show you the ropes, and after some initial training you can enjoy a tour via husky – which is a surprisingly exhilarating and physical. If you're a big dog lover, you might want to do an overnight tour and camp in the mountains, or at the very least play a game of fetch once they're off duty.