If you like to make your home feel like a luxury hotel, it is not a very difficult task. If plan properly, it is easy to achieve a beautiful and luxury looking home which you feel like staying at a luxury hotel. Basically you need to pay attention to your bedroom design, lighting and the bathroom. Here are few ideas which you can easily convert your home to look like a luxury hotel.
#1: Arrange your bedroom to look luxury
Bedrooms play an important part for the entire appearance of the home.If you arrange it to look like a bedroom in a luxury hotel,no doubt,you'll have a cozy environment to feel relaxed when you are at home.However you need to
move furniture
carefully. Even if you are in a tight budget,don't worry.Still you can convert your bedroom to a luxury room which looks like a hotel room in few easy steps.First of all invest in a new and comfortable bedding set and buy some comfortable pillows.If you like to read more details,check these tips on
How to Arrange a Luxury Looking Bedroom for Less
#2:Pay attention to the curtains
Be sure to have elegant and beautiful curtains for living room and other rooms to make your home look like a luxury hotel. When you select curtains, be sure to have a sheer curtain too. Sheer curtains allow the light to enter in. You can match the heavier curtain with the bedding and the style of the bedroom. Here are some
curtain design ideas using striped curtains
. Hope these ideas will inspire you.
#3: Create a spa bathroom in your home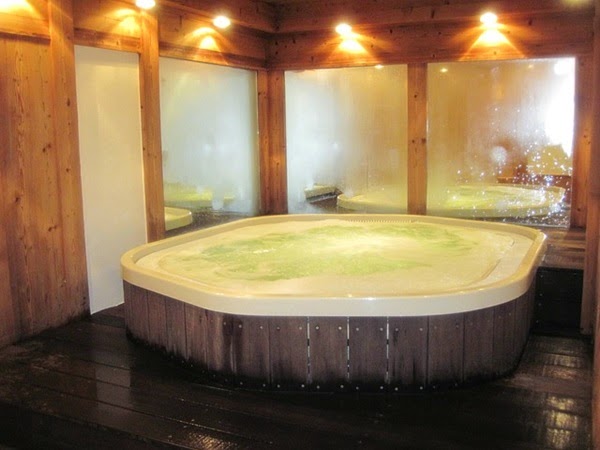 Most of us spend a hectic lifestyle with so much stressful tasks. With this lifestyle, it is even not easy to find time to rest or relax by visiting a day spa. But if you have a spa at home, that will give you a comfortable life and also the look of your bathroom will change.
Think of a bathroom design which looks like one in a hotel room. Think of relaxing in a hot tub, having a personal massage, just bubble up and soak yourself till you unwind!
Arrange the bathroom with fluffy white towels, scented candles and some beautiful toiletries to make it completely cozy and look like you are in a luxury hotel room. For more designs and ideas on spa bathroom, check
Vita Spa Hot Tubs
Above are few basic tips to help you to convert your home look like a luxury hotel. Finally, what important is a cozy and comfortable home. Try the above tips if you plan to convert your home to look luxury.Please also share some more tips if you have to add to this list.I appreciate your ideas.