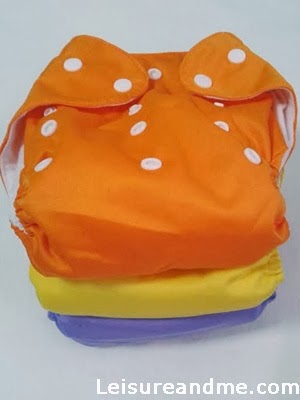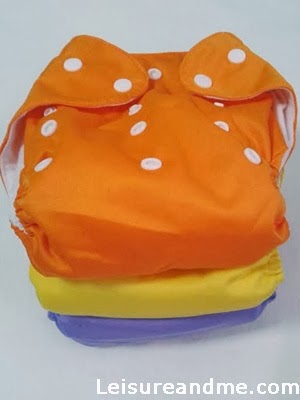 At first,when I knew that I am pregnant with my first,I tried to learn about taking care of a baby including diapering,bathing etc.With diapers,I had a doubt on selecting cloth diapers or disposables.Initially I thought of using Disposables alone,but later when I found lot of details from mommies around I wanted to try cloth diapers.Before my baby is born,I bought few cloth diapers to try first with the hope of buying more if the baby likes and if it is convenient for us.

Now with a 3 months old baby boy,I am more on Cloth Diapers than Disposables.However,still I use disposables on him at nights and when we are traveling.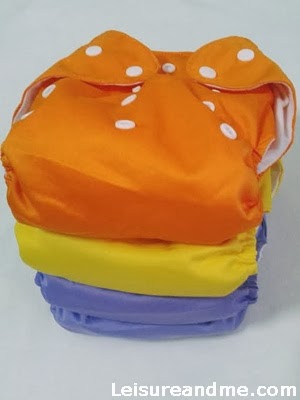 Here are some of my reasons to choose Cloth Diapers.
1.Cloth Diapers are soft and Gentle on baby's skin
This is my very first reason to continue with cloth diapers.They are very soft and gentle.Comparatively with disposables,I didnt see nappy rash on my baby's skin when I started cloth diapers.
2.Baby is comfortable with cloth diapers.
Initially we used soft cloth nappy on him.(The flats,old nappy method),Though I wanted to use disposables on him,everybody's advice was to use soft cloths on his soft skin.But baby couldn't have a good sleep and he was crying each time when he was wet.Also we didn't have a good sleep.Then I tried cloth diapers(pocket type) during the day time and disposables during the night time.Baby was happy and had a good sleep giving us more rest.
3.Cloth Diapers save money.
Disposables are for one time use.When I calculated the cost,we will need at least $100 per month to keep the baby fresh and dry with frequent diaper changes.So,it will be around $1200 for an year of diapering.
I found a cloth diaper sale online and could buy around 10 cloth diapers for $100.Its a great saving.
4.Modern Cloth Diapers are easy to use
Yes,they are easy to use same as disposables.Even they can be adjusted to the required size and can be used until he is grown.Read more about Tips on How to wash cloth diapers
5.They are so cute
Finally,cloth diapers are so cute on my baby.I love different colours on him.At home,I dont need to use another pant on him,cloth diaper itself looks nice with a matching top.
After 3 months of trial,I am addicted to cloth diapers.The washing of diapers is not a big deal for me because it prevents nappy rash,redness on my baby's soft skin,which I consider more.
How about you?Which one you like? Read more about Cloth Diapering Basics