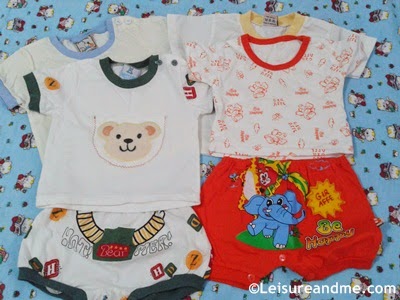 This is a really simple project.I even cannot imagine how fast the baby has grown.We received few sunsuits from some friends and at the time we received those,baby was still 2 months and those suits looked bigger.Anyway,at that time we were in Sri Lanka for a holiday and I didn't get a chance to use those on him.Once we came back here (he was 3 months old then),I tried those sunsuits on him.Surprisingly,he couldn't wear because he has grown fast.Those sunsuits were really nice.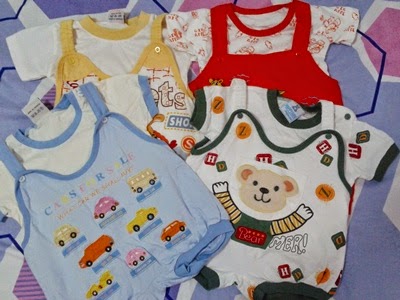 I wanted to see my baby wearing those suits.So,here is what I came up with.
I simply removed the top part of the sunsuits.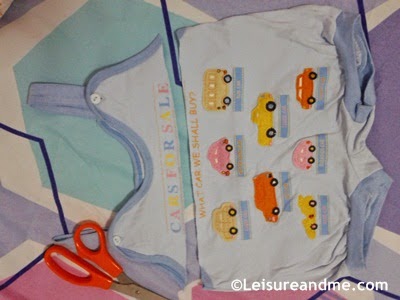 Then sewed an elastic and converted those to pants.
I could simply convert those sunsuits into sets of T shirts and pants.
The T shirts were plain.I also did an applique on the T shirt to make it look beautiful.Yes,the applique made those T shirts look beautiful. 🙂