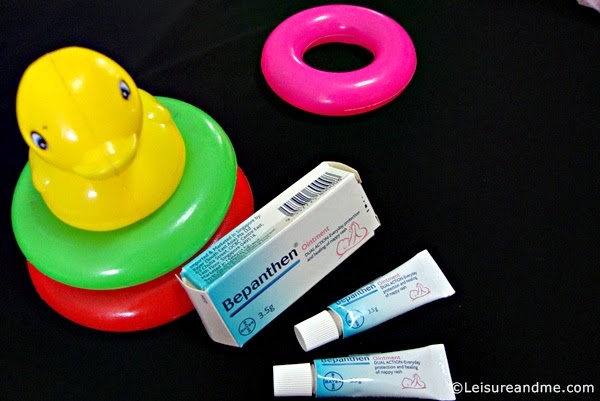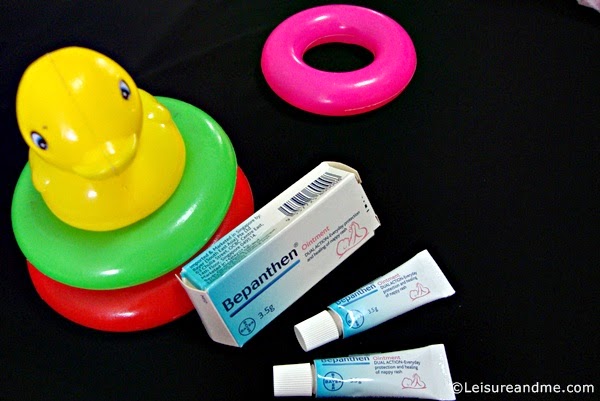 If
I say diapering is one of the major and important tasks when caring a baby, I
am sure you all will say yes. Diapering is a much attention needed task same as
baby's feeding. How to keep a baby clean and free from diaper rash? This is a
much attention needed task for any mommy.
Babies
are delicate. They can have a ton of little issues, and as mommies we worry
ourselves silly over them. Diaper rash is such type of issue. Usually diaper
rashes are caused by baby's bottom being frequently exposed to wetness. However
it is easy to solve this problem with a nappy rash preventing cream. By
applying a diaper rash preventing cream each time when changing a diaper is the
solution for nappy rash.
I,
as a first time mommy who lives in Singapore apart from parents and other
family members was afraid at first thinking how to take care of the baby. During
my pregnancy time, I read lot of information and watched lot of videos on how
to take care a baby. Then I found a nappy rash cream is an essential for a
diaper bag or diaper changing table.
So,
from the birth of my son, I used nappy rash preventing cream on his bottom and
could keep my son free from reddish bottom. Now he is 15 months old and I still
use a diaper cream on him. However, I know how important this small tube is. Once
I forgot to bring a diaper cream with us when we travel back home. Anyway we bought
a new cream there. Until we buy a new diaper cream, we had to go several diaper
changes without applying any cream. I could see reddish bottom and signs of
nappy rash on my baby's skin.As a mom,it is something I don't want to see on my
son's skin.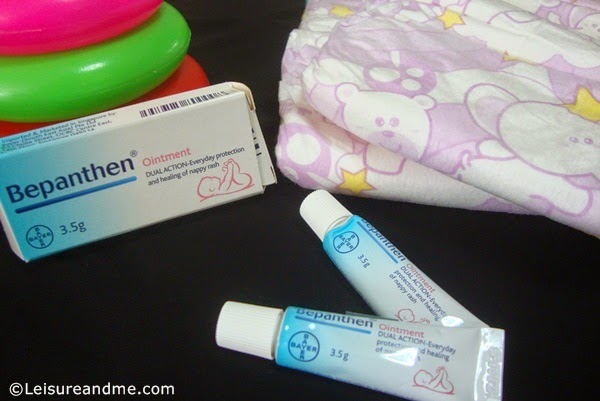 My
recent finding is Bepanthen, it is an ointment which contains pro-vitamin B5.
Pro-Vitamin B5 helps to keep skin soft, smooth and moisturized.
How
it prevents Nappy Rash?
Once
you apply a layer of Bepanthen on baby's skin, it forms a breathable
transparent layer which helps to protect delicate skin of the baby.
My
experience and review of Bepanthen Ointment
I
received a small sample from Bepanthen when I registered with them by filling a
form. Then I used it on my son for about a week. I didn't see any nappy rash
during this period, therefore thought of introducing this cream through a
review post to other mommies.
Also
this cream is perfume free. It is easy to apply on baby's skin. He also didn't show
any discomfort.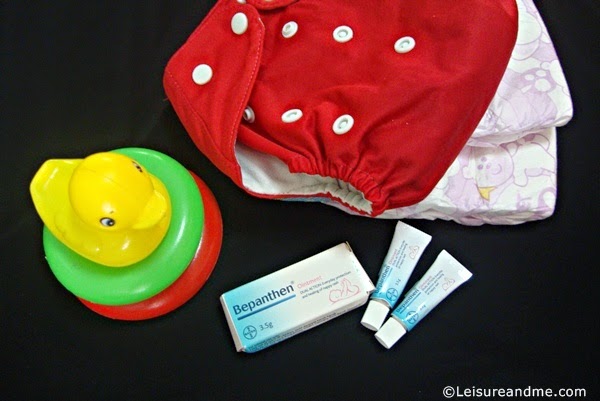 I
use both cloth diapers and disposable diapers on my son. So I could use Bepanthen
with both type of diapers and found it is good with his skin.
If
you like to try a free sample,and also for more information of this product,check
Bepanthen.com.sg
In
Singapore,you can buy this ointment from major phamercies such as Watsons or Guardians.
available
at major pharmacies like Watsons and Guardians – See more at:
http://blog.omy.sg/blogclub/2013/05/09/bepanthen%C2%AE-ointment-breathable-protection-for-perfectly-pure-bottoms-free-samples-available/#sthash.EaVNv2fJ.dpuf
You
can also buy it from here @
Bayer Bepanthen Diaper(Nappy) Care Ointment 30g