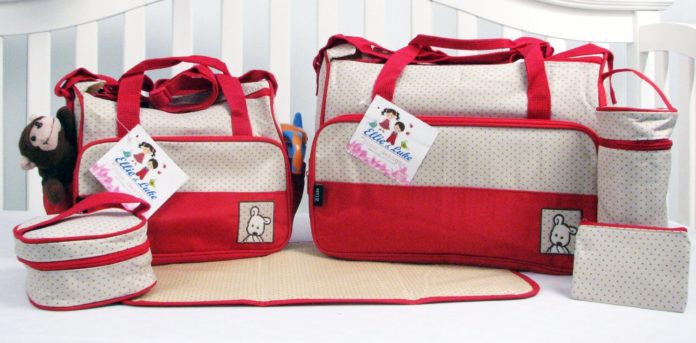 What's in your Diaper Bag
?At first,I had many baby items from diapers to changing pads to wipes in my diaper bag.It was about to burst and heavy to carry.After few months of trial,now these are the things in my diaper bag.Anyway these are the essentials for a simple outing or even for shopping.
If I travel for a long time,I include few more extra diapers,few more wipes (both disposable wet wipes and cloth wipes).
Below are the most important items I pack in my Diaper bag.How about you?
Diapers
Yes,this is the most important thing in a diaper bag.I pack few depending on the trip.If it is a long trip or if the trip takes some long hours,I pack few more.I also pack 1 or 2 extra diapers than planned usage,just in case if one diaper is soiled within few minutes.With disposables,I pack few cloth diapers too.
Wipes
This is the next important item not to forget to pack in the diaper bag.I use both disposable wet wipes and also cloth wipes.I have few packs in my diaper bag.Also wet wipes are handy to clean the baby when he spit up!
Changing Pad
A Changing pad is an essential,even if we use a baby care room,it is better to use our own changing pad/mat over the changing table in the room.It is better to have a water proof diaper changing pad.A cloth or a towel is an alternative,but there can have leakages.
Diaper Cream
It is good to have a diaper cream in the bag to apply with each diaper change.I use a halfway used Diaper Cream,so my bag is not too heavy.
Wet bag


It is better to have a wet bag or a zip lock bag inside the diaper bag.All the soiled cloths can be packed inside a wet bag without any leaking out till we come home.
Other things
I use a nursing cover,few extra baby cloths and also a blanket inside my diaper bag.These are really useful for a comfortable travel with the baby.
What's in your Diaper bag?Do you pack lot of stuff or just the necessary items?