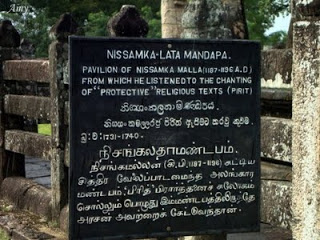 Nissanka Latha Mandapaya found in Polonnaruwa-Sri Lanka, is one of most beautiful & also artistic building of ancient Sri Lanka.
As the name mentioned,it was built by the king nissanka Malla.
The stone pillars of this building resemble the stem of a lotus.
This building was used by the king to listen to chanting of 'pirith'.