Now I know, babies can do crafts.
My son is almost 8 months now. Seems it is not too early to start activities.Earlier
I wanted to take his hand and footprints.But I didn't want to use artificial
colour on his tiny feet or hands.Though I found the idea of food colouring as
an edible (or not so harmful) paint for babies,I couldn't find time for that.
Anyway,now he crawls and I am bit
free to do some work with him.This is really simple and fun. I used some
turmeric powder with water as a natural paint and took his footprints and
handprints.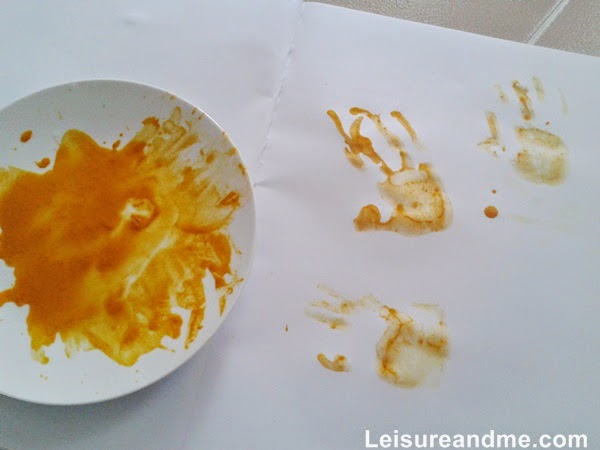 What you need:
card stock
Turmeric powder mixed with some water as paint
Prepare to clean the floor 🙂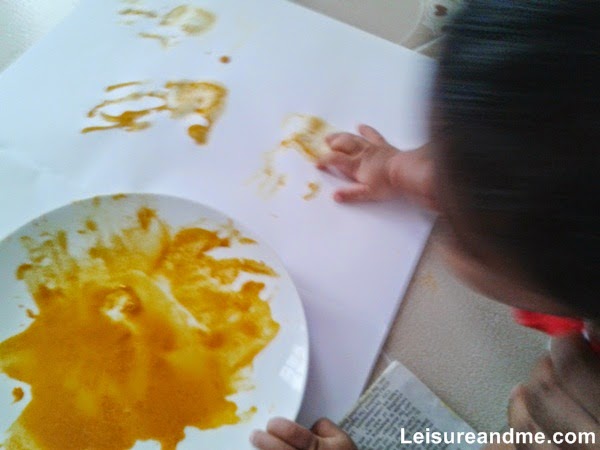 Taking of handprints was not easy as he didn't stretch out his fingers.But he was so fast and wanted to play with paints.:)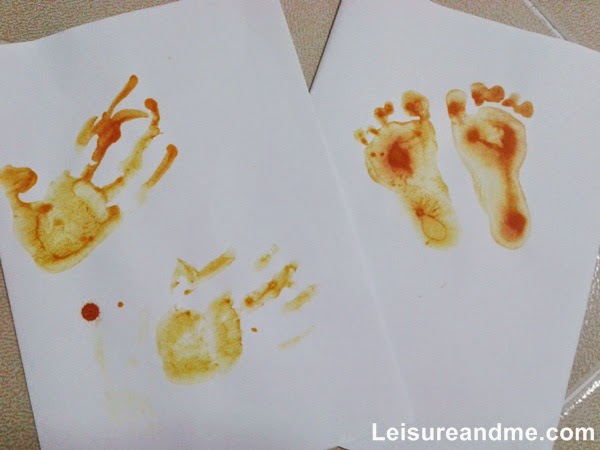 He was very excited to play with
paints, but I was worrying about the cleaning part as I couldn't prepare for
it.I know it is not easy to handle turmeric stains specially in his cloths.
However, the outcome is so cute.