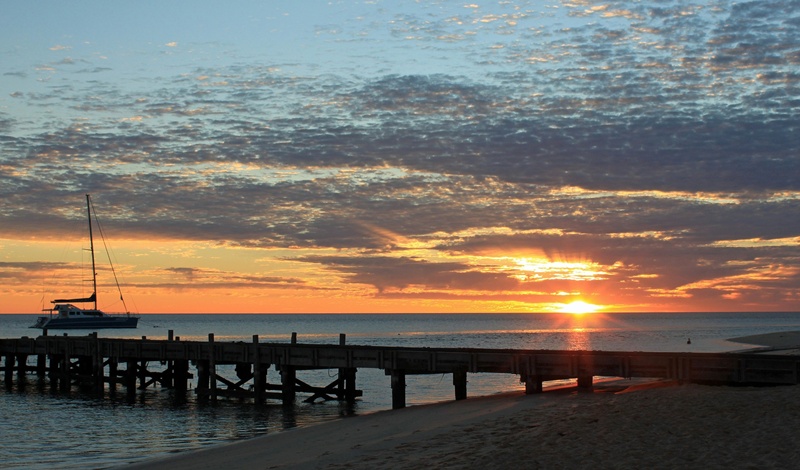 Let's find out the perfect spots for you and your sweetheart!
Australia is a big country with many entertainments, fabulous landscapes, beautiful mountains, interesting festivals, fantastic resorts, and 50000 km of marvelous coastline. This island is an ideal place if you want to spend it together.
Just imagine how exciting your weekend can be walking in parks, strolling through streets with ancient buildings, enjoying time in resorts and just relaxing… It is a paradise, don't you think so? But all these can become real!
Do not waste your time and hurry up to get pleasure and great memories from your trip!
1. South Stradbroke Island Resort, Brisbane
The island is a real godsend with endless gold beaches, lakes with crystal water, various species of exotic animals.
Be sure, you will have no time to sit in your hotel! So many different entertainments are waiting you: sand boarding and sea kayaking, walks to North Gorge Cape, meetings with smart dolphins and big turtles.
Who wants extreme feelings? Check if your couple is good at rock climbing or jet skiing. Maybe you want a romantic evening with wine and supper on the board of canoe? Wonder yourself!
2. Kangaroo Point Cliffs in Brisbane
Splendid natural beauty of the cliffs, located just at Kangaroo Point across the Brisbane River, will definitely surprise you!
Enjoy a strip of parkland with many facilities and interesting places: barbecues, seats and tables, toilets, zones for picnics, gorgeous mountains and gardens.
The cliffs are very popular among climbers. You can try to climb up, equipped with all necessary equipment, and admire the panorama of the city.
3. Half Moon Bay in Melbourne
Do you want to escape and hide somewhere in a picturesque nook? Go to The Half Moon Bay with sandy beaches and warm ocean.
Swim all the day or ride on the board of the yacht, stroll along the coastline or find a nice bike path to the city.
Take a lesson of scuba diving and get unforgettable experience!
Prepare a nice evening for your girlfriend or wife under the twinkling stars, take champagne and enjoy fireworks.
4. The Yarra River in Melbourne
Are you ready for boat trip along the Yarra river for visiting Melbourne Park, the Royal Botanical Gardens, Herring Island Park and other popular sites?
Take part in Moomba festival, the Melbourne Festival with many entertainments, Dragon Boat Festivals and rowing regattas.
Barbecue, picnic and fishing are also possible on the banks of the river. Begin your day by riding a bike or just have a walk and enjoy the time spending together!
5. Penguin Island in Perth
Extraordinary attraction is situated near 45 min south of Perth in on the Shoalwater Island.
It is home for dolphins, sea lions, stingrays, pelicans, many different birds and of course penguins.
You can take your surfboard, fishing gear and picnic basket to relax on the island.
Many attractions like glass bottom boat cruise, sea kayak tour, kite boarding lessons are the best ways to see marine inhabitants with fun and pleasure!
6. Open Moonlight Cinema in Perth
Have you ever watched a movie under stars? Make a fairy evening for yourself!
Open Moonlight Cinema is situated at Synergy Parkland in Kings Park and Botanic Garden. So, except the movie you can explore the environment in the park, its Aboriginal culture and spectacular views.
Isn't it romantic to lie on the lawns of Kings Park and enjoy watching the film?
Take some food, a bottle of good wine and blankets to get nice memories and evening.
7. Emu Point in Albany
Emu point can become a real adventure for you and your couple. It is situated not far from the center, so you can take your umbrella, swimming suit and go to the beach.
Picnic tables, a nice restaurant with fresh meals and clear water are a great chance to spend your time with comfort.
Rent a boat to explore the beauty of the Emu Pint or just watch how the pelican, known as Percy, is gliding the water and tries to catch the fish!
8. The Gap and Natural Bridge in Albany
These amazing rocks were created by nature with the help of ocean and are located in the Torndirrup National Park.
You can spend hours by hours watching how the powerful waves bump on the rocks and admire the coastline panorama.
Nearby are also barbecue facilities with seats.
You are lucky if you see huge whales and other underwater inhabitants.
9. Centennial Park in Sydney
Looking for a place to relax? What can be better than a Centennial Park, just in the center of Sydney?
The park offers many entertainments. Gardens, beautiful ponds, statues, historic buildings, sporting fields, birds watching and scenery views are all in one place!
The real surprise for you can become riding a horse! Hurry up to make a nice present for sweetheart!
10. Fort Denison Island in Sydney
You will be wondered by many beautiful areas good for photos. This romantic place is a very nice for couples and those who want to spend the time together.
The harbor is also an ideal place for wedding or for proposal with flowers and live music.
Enjoy watching the sunset by sitting in the Fort Denison Restaurant and tasting exclusive menu.
To make your weekend comfortable and splendid get a car of your dream for a very good price right now at Melbourne Airport.
Author Bio: Lily Berns is a travel writer and tries to find the best and brightest things to do, for your travel in different cities of the world. For the best deals on renting a car for your trip she recommends rentalcars24h.com