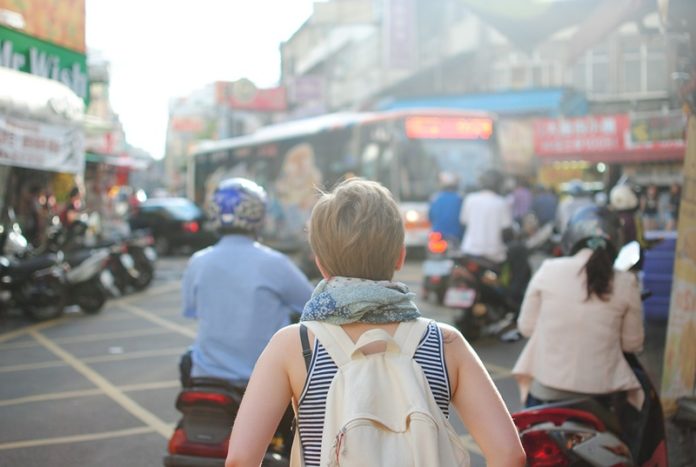 Do you love to travel around the world? Although you have dreams to travel around the world and even if you have created your list of countries to travel, how many of those countries have you been to so far? Did you ever think of finding ways online to fund your travel? If not, here are few easy methods to earn some income online which you can use to fund your trips.
Offer services Online
It is true that these days there are many opportunities to earn an income online. I don't mean here spending lot of time completing surveys or earning few cents for reading an email. Instead there is lot of potential to earn very useful money online by offering some valuable services.
First think of the services that you can offer people. If you have some web design knowledge or even graphic design skills, there are lots of opportunities to earn money by selling your services.
Earn Money from Blogging
Don't blog just to earn money. But, with a blog you can earn a decent income. There are opportunities such as advertisements, affiliate sales and promotion posts where you are able to charge for offering the service. If you have built up an authority blog for your desired niche, think of earning potentials and you can then use these earnings to fund your next travel.
There are lot of blogs around which you can follow to get some ideas on how to be an authority blogger and how to earn some income through blogging. You will learn new ideas and ways to earn money for your travel or for any other dream.
Freelance Work
If you are good at writing, freelancing is a good option. Offer your service as a freelance writer and most of the time you are able to earn at least $50 per article. If you are really good, then you can earn even more for a well written article. You can easily find freelance work on Elance.com and Odesk.com
Other than the above mentioned tips, you can still sell your own products through your blog or through other sites. Social media campaigns are another great way to earn some money. If you travel frequently, then there are jobs like English teaching or part time work which you can try in different countries. Check here for Exploring New Ways To Fund Your Travel and Other Dreams. There are endless opportunities available and it is all up to you to start earning an income and achieving your dreams.