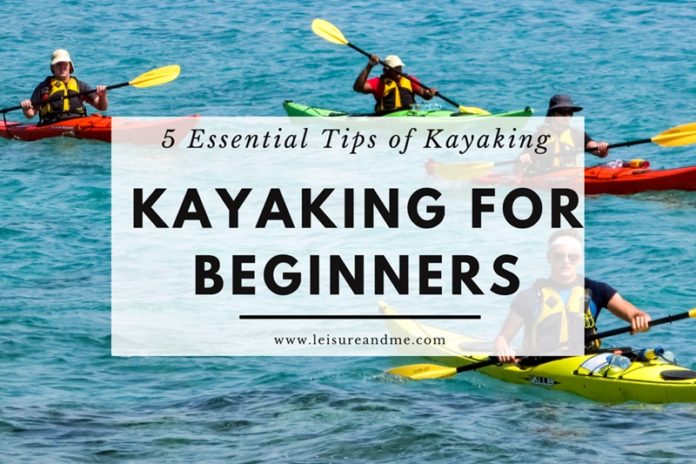 Kayaking is an extremely enthusiastic sport for any learner to learn. It's a way to exercise in underwater and outside it. It is a paddling activity in which you have to keep paddling for a long time but needs a proper skill set to perform. There are various types of kayaking: flat water kayaking, sea kayaking and whitewater kayaking.
There are some basic things that you need to be remember before going for a kayaking session. Let's hear them out in this article. Here we go,
1.     Sign Up for Basic Lessons
The first and foremost thing for beginner is to take a proper lesson of kayaking. One might think that he/she doesn't need to take one but it is necessary. Paddling is not tough but one could waste a lot of time without learning a kayaking lesson. You can lose going around in circles or may stuck in some unfortunate situation. There are some specific skills which one should acquire to perform the activity such as paddling strokes, moving your vessel and recovering when there is any issue with the watercraft.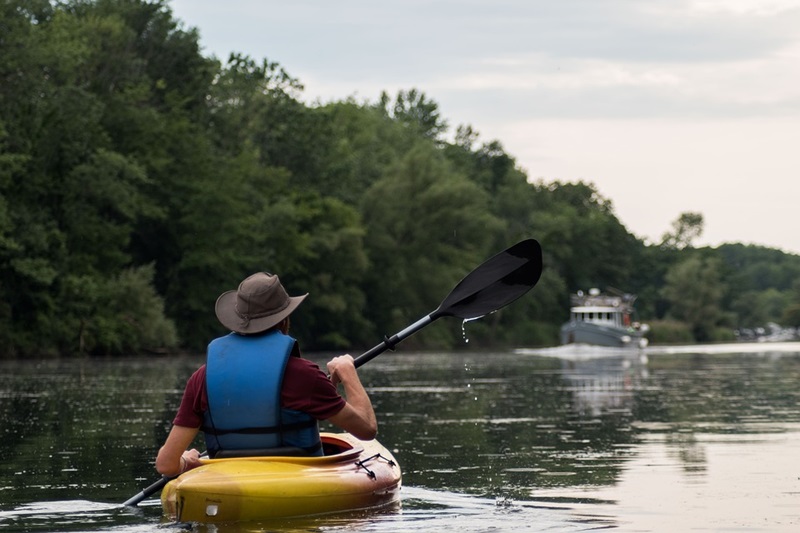 2.     Practice The Basics
Before going for kayaking, one should go with preparation with the basic techniques. For a beginner, paddling might be a difficult task. Therefore, make sure how it has to be done. The key skills consist of:
Make a right grip on your paddle so that you could control the movements of your boat. It should be flexible so that required speed can be maintained.
Utilization of rapid strokes to make the speed faster.
Practice the sweep strokes to ensure that your moves will go correct. It should be wider wide than forward strokes.
Adhere to your pace and scope of paddling to move normally on water.
Make yourself comfortable and your upper body retains to balance center of gravity.
3.    Dress According To Water Not Weather
It is always suggestible to dress up according to the water temperature and not the air temperature. For instance, it might be a sunny day and accordingly, you should wear shorts and tees but in case you fall into the water and it is icy cold, then it might be dangerous to you. Therefore, you should wear clothes according to the water temperature so that if you might fall in it, it will be precautious. Moreover, wear a wetsuit, kayaking gloves and sunscreen, sunglasses etc.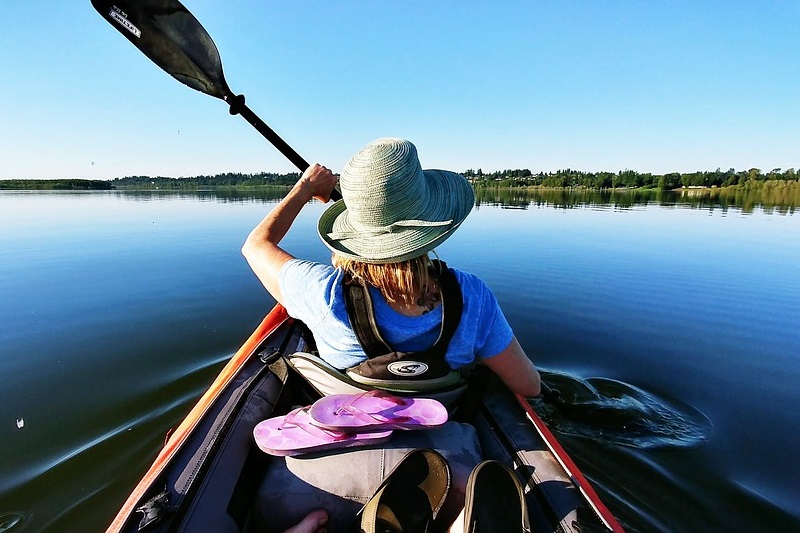 4.     Select The Right Kayak
You can find an extensive variety of kayaks boats in the market but it is very necessary to choose the right boat for you.While you can easily find  best touring kayak for 2018 it is also necessary to know the right type of kayak which is suitable for your adventure. Whether, long racing kayaks or squat freestyle play boats, what you will prefer and what is correct for you? Before you attempt it, you should need to realize what kayak is best for the water you will paddle in and which boat will give you the best perks in consideration of your money. There s lot of kayaks that market offers you with various sizes: one-person, two-person or three-person kayaks. It is preferable for the beginners to choose sit-on-top kayaks as it will be perfect to remain stable and easy to paddle. Also, you can choose flat water boat if going for kayak in river or lake. Check out this guide, if you need help selecting the right Kayak for you: https://theeliteproduct.com/best-inflatable-kayak/
5.     Safety FIRST!
Safety is the first priority when you are going for kayaking. Your safety is in your hands and you should not be dependent upon the experiences or aptitudes if different paddlers for any situation. Always be ready for the worst situations that you have to come across. Always think that the other paddlers are less skilled than you and you have to save yourself from the problem. Being a beginner, you should know how to protect yourself as well as other people to abstain from upsetting and suffocating amid your first kayaking trip. You should be sure that you have all the resources ready for the worst situations.
So, these are some essential tips for beginners that are going for kayaking. All these tips should be remembered before performing the activity. It will save your time and efforts. Moreover, it will ensure your safety. If you'll follow these tips, there are less chances of your insecurity.