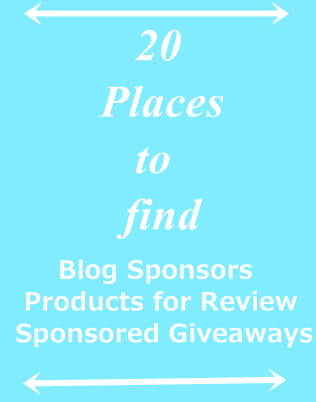 Product Reviews and Giveaways are a good way to promote the blog. Most of the bloggers do not charge for a product review as we receive the product to keep and try. But if there is a giveaway attached with the review, it is a good opportunity to gain more readers and followers for the blog hence the increased
traffic. If a blog is popular and receives a good readership, then don't worry!The PR agents will contact you. You only need to
make your blog PR friendly
.
Anyway, though I receive such email requests,I am still in some networks and receive product review opportunities and sponsored posts.In this post, I gathered some of networks and  some other programs where you can receive a sample product for free in exchange of a product review. I didn't list them in different topics such as places to find free products, merchants who sponsor product reviews etc. Instead, I just listed those below. Have a look and join with the suitable programmes for you.
Please note,
-Some links are to blog networks where lots of bloggers have their profiles. These networks are not only for sponsorships, but also to share posts, ideas and find new blogs to read etc. But of course, these networks provide opportunities to find sponsored contents and product reviews.
-Some links are to affiliate programmes where you will receive a commission if somebody buys the products following your link. However, these merchants will give a free coupon/sample to experience the product. This is to facilitate a product review post and in return more sales from the blog.Just join with those programs too.Also it is a great way to monetize the blog through a product review.
-Some links are to affiliate programmes which you will get a commission if any sales are done following your link. However,these affiliate programmes offer sponsored contents & bonus posts each month as a part of their promotions through blogs. Join and see how it works!
-Some links are to programmes where you will be able to access a trial version or completely free (ex: products related with blogging).After trying it free, you can write a review post and share with the audience.Add the affiliate links,so you can earn through the product review post.
So, here is my list. See which ones are fit for you.