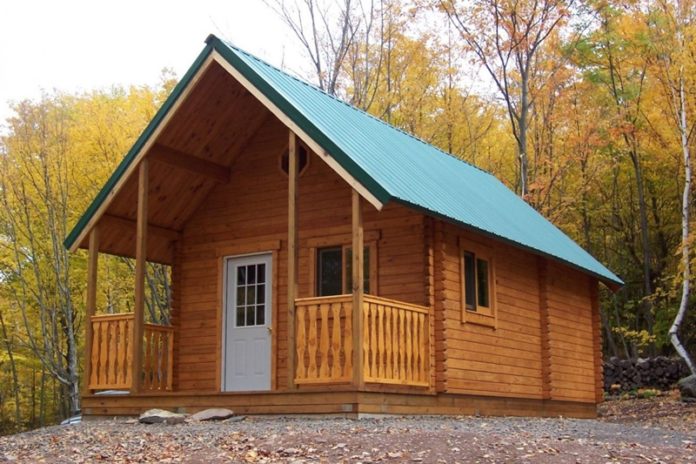 In today's world of mass production and consumerism, it is rare to find someone who wants to make their own home from scratch. With the use of technologically advanced materials and construction techniques, it is not a challenging job, like few decades ago, when people had no modern tools and machinery.
Mountain ridge log homes and many other construction companies rely entirely on the use of natural materials with minimal processing. It makes objects made of logs long-lasting and highly energy-efficient. Log cabins and log home kits are excellent places to live, comfortable, warm, and above all, easy to maintain.
Building log home costs less than building a facility made of solid materials. Given that the principle of dry construction is a trend that has been popular in the world a few years back, more and more people will think about it. With the help of construction kits, people can do almost all the work on building a house, cottage, or hunting lodge all by themselves.
Few Words about Wooden Houses and Cabins
In addition to the already listed advantages of wooden houses, their acoustic performance should be mentioned. Namely, wood is an excellent noise insulator, so your house will be peaceful and quiet, especially if you plan to place it in nature.
What makes a living in wooden buildings comfortable is the ability of wood as a building material to retain and maintain heat. Due to the specific density and density of this material, heat does not circulate through the walls and ceiling, but only inside the space. That can bring significant savings to your monthly budget for heating and electricity.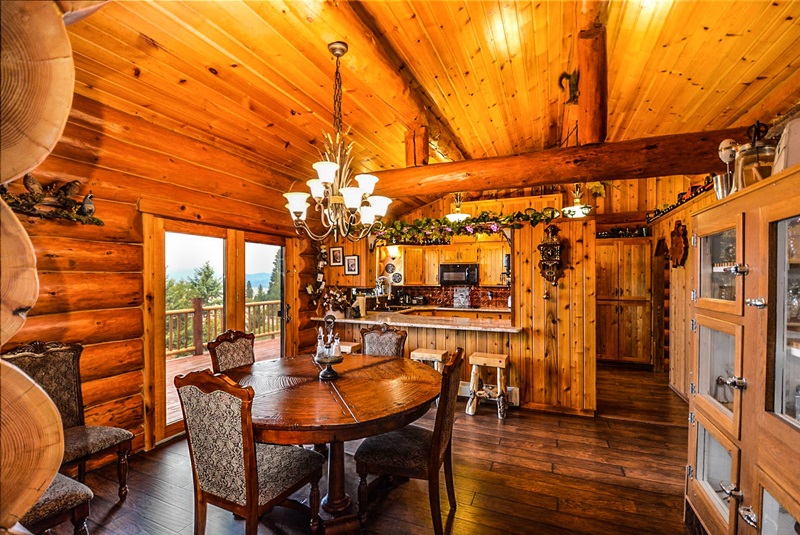 The Idea of Ready-Made Log Homes
Log home kits are something between building a custom facility and DIY. The kit comes with something already prepared, and you do the rest of the work. It can be both a dream come true for your dream house in the woods, but also an excellent hobby activity. You'll need a quality tool and, at least, some knowledge about construction.
You do not need any exceptional talent for assembling these wooden houses; you just have to follow the instructions. Think of it as a puzzle – each part fits perfectly in only one way, and if you stick to the manual, your new home will be ready in just a few days.
These construction packages contain everything from the materials you need to build a log house – walls, windows, floors, and even insulation. The content of these kits varies from manufacturer to manufacturer. You will probably need to buy some additional elements in order for your new house to be finished.
Why Buy Log Home Kit
Despite all the additional costs that you may incur during construction, investing in this type of housing is significantly cheaper than building a custom home. Factors such as the size of the object, the number of stories, and its equipment most influence the price. Be sure to check what manufacturers have on offer and to find out whether they allow customization or not.
Also, any changes made 'along the way' will cost a lot less, and it's much easier to personalize an object built from the kit than a facility built by constructors. Log home kits can be adapted to any space, from forest and clearings to urban areas.
We already mentioned dry construction. It is a building system that is healthier, cleaner, and faster than the conventional masonry method. Such construction achieves significant cost reductions, time savings, and environmental conservation.
If you want your new residence to be in a natural environment, you must do your best to preserve it. Since chemicals (cement, paints) and heavy machinery are not used during the home construction process, the risk of damaging surrounding trees or disrupting the eco-system of your new residence is minimal.
Given that people these days take care of the environment more than ever; future homeowners are looking at making their homes as greener as possible. The construction of brick-and-mortar houses is no longer as widespread as it used to be, since much more economical but also more environmentally friendly housing solutions have been designed. And what's the eco-friendlier than wood?