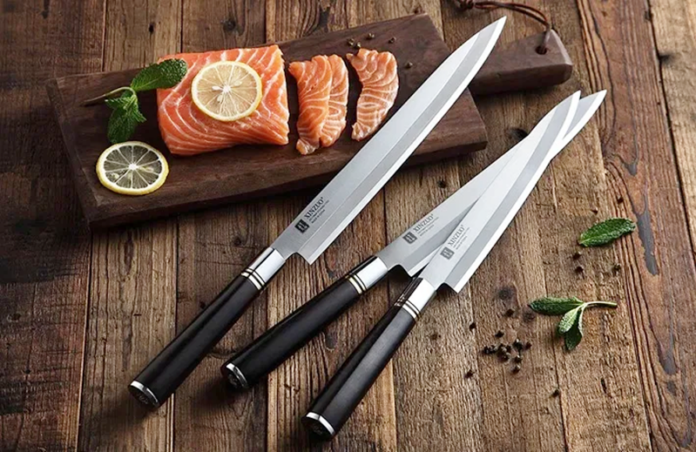 People are always encouraged to eat foods that are rich in protein since they can help the body to develop healthily. One of these foods is fish. They are a good source of protein and can be prepared in many ways. For the lovers of fish fillets, you must be having a clue how it is done so that you can try making your own at home.
Well, if you can manage to make perfect fish fillets, that's well and good. But, if you are having some trouble preparing it then you need to start by checking your tools. Of course, the right tool will help you accomplish a task easily and efficiently.
One of the tools you need to make fish fillets is a knife. The blade specially designed for this purpose and picking a good one will mean an easy time making your fillets.
If you don't have one yet or if you are finding it difficult to find one, this simple guide will help you get started. You can also checkout https://www.fishingperfect.com/best-fillet-knife/ for more details. Below are a few things you should be looking for.
Material used on blade and handle
When using a knife, you always use the handle and the blade more than you use the back of the knife, right? This is why it is important to consider the materials used for making the blade and the handle. When you do your research, you will notice that most knives used for cleaning always have their blades made from stainless steel.
This makes it good for making fish fillets due to the strength of the material. The material also offers resistance to stain, rust and corrosion. This means it can handle blood, water and scales without any problems.
They can also be sharpened easily, especially if made from high carbon stainless steel. When we come back to the handle, the most commonly used materials are plastic, wood or rubber. If you are looking for good grip even when working with a wet knife on slippery conditions, go for the rubber handle.
Wooden handles on the other hand are comfortable to use and always have a nice looking design. However, they can rot when continuously exposed to water for a long time, they absorb odors and are quite slippery when wet. Plastic doesn't absorb any orders, doesn't rot but it is hard-wearing and sometimes might not feel comfortable to some people.
Working with sharp bladed tools is always dangerous as it is. They become even more dangerous when they are always in contact with bacteria constantly.
A good knife for making fish fillets should be designed in a good way to minimize chances of accidents happening and causing injuries. A good knife should be having a finger grooves and finger grooves to improve your grip and protect the knife from slipping away.
To maintain good hygiene, make sure you choose a knife that has a molded handle and is well sealed. You risk having serious health problems due to poor hygiene when using a knife that has gaps and spaces in the handle.
This is because things like slime, blood and flesh can enter the gaps and when they accumulate, it becomes a breeding ground for bacteria.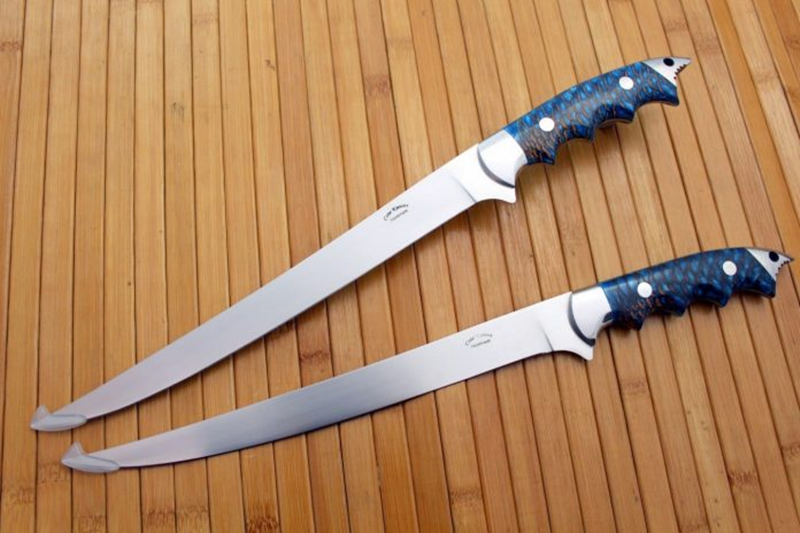 The type and design of the knife also matter when you are looking to find the best knives for fish filleting. If you want a knife that you can use to prepare the fish you caught during your fun outdoor activities, then an ordinary fish filleting knife would do. It doesn't require any power source to use it.
However, if you are into business and you need to prepare a large fish or do bulk filleting, consider getting an electric fillet knife. This is because it is much faster and only needs a little effort from you. You can also swab blades when using the knife thus making it a great solution when dealing with saltwater fish.
If you want clean slices and precise cuts when filleting, a straight edge blade would be a good choice. But, for piercing through the scales, go for a serrated blade. Regardless of the knife you choose, make sure the handles have an ergonomic design and feel comfortable when in use. The design should allow you to easily control the knife to reduce the chances of having accidents.
This is also another point worth looking at. Well, you wouldn't want a short knife or one that is quite long when making fish fillets. The general rule of thumb is always to go for a blade that is a bit longer than the widest point of the fish you are planning to prepare.
This will allow you to make a clean and precise cut with just one pass. There are different blade measurements available i.e. 4 inch, 6 inch, 7.5 inch and 9 inch in that order. You can choose the blade size depending on the size of the fish.
If you have small sized fish like crappie, bluegills or walleye then you can use a blade size of about 4-5 inch. For a medium sized fish such as a trout, a blade size of 6-7.5 inch would be quite ideal. Finally, for larger fish like salmon and tuna, go for larger sized blades, about 8-9 inches. Click here to read more.
Conclusion
Finding the right knife for fish filleting can be a daunting task, especially if you are new to it. However, with the right guidance and tips, you can be able to find yourself a good knife and make nice looking fish fillets. There are many other things you can look for but the tips above can help you start your search.