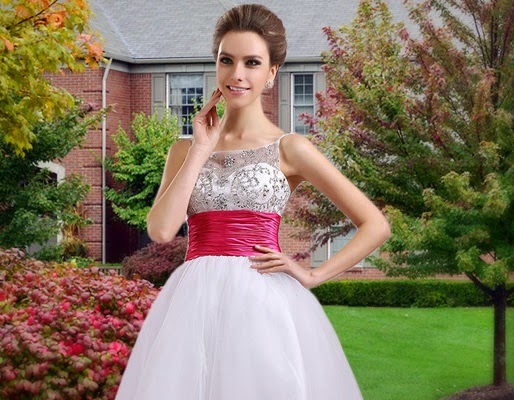 Well, now it is time for look for homecoming dresses. Here is a reminder. Start your search early. So, you will have plenty of time for your shopping and finally you can choose the perfect homecoming dress for you. Who don't like to wear elegant dress and get more eyes and pretty comments? Then the best is to pay more attention for your homecoming dress and go for a latest stylish design.
Here are few tips for you to help selecting a perfect looking elegant homecoming dress without worrying too
much.
Have a clear idea of your choices
Of course, you need to look for few designs to get some idea about the design. However, when you start shopping for your homecoming dress, be sure to have some clear idea on what you actually want. This will eliminate waste of time towards checking lot of designs. Just decide whether you want full formal, casual or semi-formal dress for your homecoming. If you've dreamed for wearing a full formal homecoming dress, then go for it. Sure, you'll get a stunning look on your dreamy dress!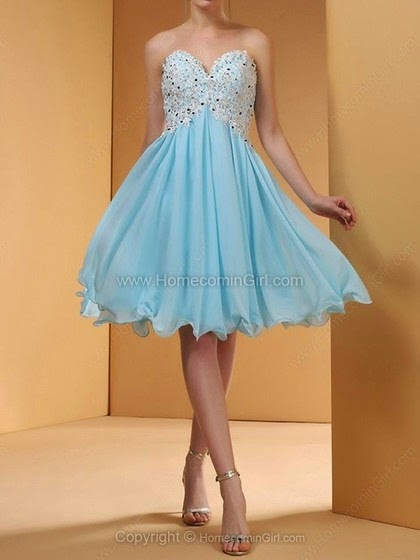 Consider the dress code of the event
Usually a homecoming dance is a less formal event. However, you need to consider the dress code according to your event. Different schools follow different traditions regarding their homecoming dance. Therefore the best is, check with your seniors about the dress. They will give you some idea of what is suitable for the event.
Consider the color
Color plays an important part in your selection of homecoming dresses. Although you can go for your favorite color, just pay attention to the latest trends and the season. Also you skin is a matter to consider too.
If you want to know most popular colors for all seasons, here are few suggestions.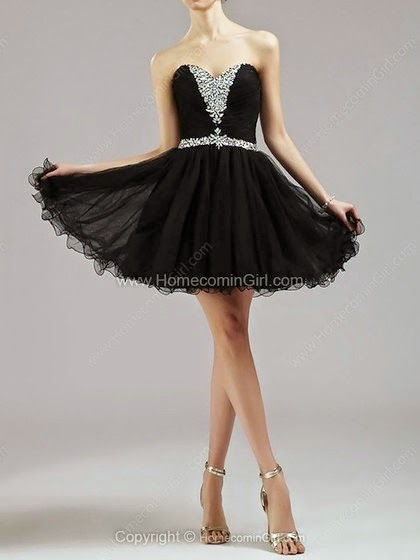 Black Homecoming Dresses are always in the top of the list.  Without any fear, you can go for a black dress for your homecoming dance. Black is always popular among teens and it is a  colour which never goes out of style.
Also you can try colours such as winter white, rich reds and dazzling blues are still popular trends when you consider colour for your homecoming dress.
Consider the embellishments
Although you like to wear a plain homecoming dress without any design or embellishment, consider going for a dress with some design over it. A detailed dress is always better than just wearing a plain homecoming dress. You can go for a dress with beads, sequins or rhinestones embellishment. Also homecoming dresses with lace, ribbon and bows designs look amazing for any event.
Where to buy Gorgeous Homecoming Dresses?
If you worry thinking where to buy a stunning homecoming dress, don't worry. There are many online shops which sell latest design for an affordable rate. Even you can buy a cheap homecoming dress if you are tight in your budget. One suggested online shop for homecoming dresses is
One tip! Before deciding your homecoming dress, do your research well. Ask your friends about their ideas. Check in few shops. And finally make the decision to purchase your homecoming dress.
Hope above tips are helpful for you to select a perfect and beautiful homecoming dress which others say 'wow'! Please share if you have any more tips to add to this list.