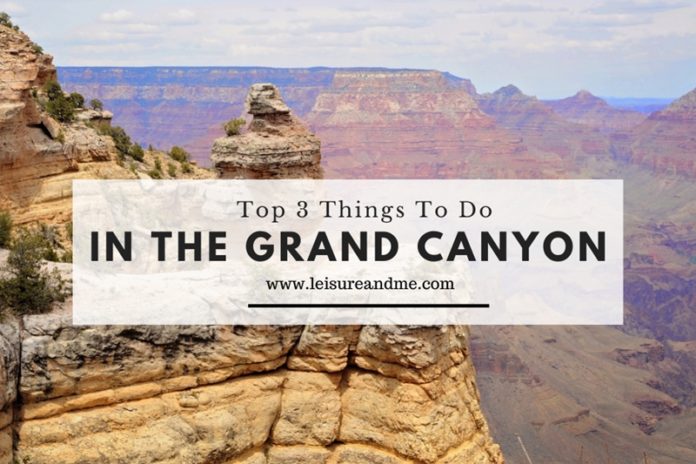 The Grand Canyon is one of the best tourist spots that you should visit at least once in your life. With its natural formation distinguished by layers or bands of red rock, it is clear that it has been existing for millions of years. Despite being one of the most famous attractions in the United States and the whole world, you might still have things that you should know about the Grand Canyon and the activities that you can possibly do while you're visiting there. 
If you're planning to go on a holiday or maybe a weekend getaway, you must include going to the Grand Canyon. You can go hiking, trekking, camping, or go mule riding. But did you know you can try other activities such as skywalk, whitewater rafting, and helicopter tours? If not, include this on your to-do list. There are tons of things you can do while you're there, so you better maximize all your options!
1. Skywalking
The Grand Canyon Skywalk is an overlooking, 10-foot wide horse-shaped walkway that extends up to almost 70 feet. When you're up there, you can see a breathtaking view over the canyon. The path walk is made of glass so you can really see the 4,000-foot height from the bottom of the canyon through it. The skywalk is located at the Grand Canyon West. A lot of tourists go to the Skywalk and it had contributed to Grand Canyon's spot in the Seven Natural World Wonders. 
If you're nervous about walking on the Skywalk or perhaps you have a fear of heights but wants to be adventurous, you don't have to worry. The Skywalk can accommodate up to seven fully-loaded 747 passenger jets. The Skywalk has a peak visitation between 11:00 am to 4:00 pm Mountain Standard Time. There's also the Sky View Restaurant near there and the Skywalk Gift Shop that you can visit.
2. Whitewater Rafting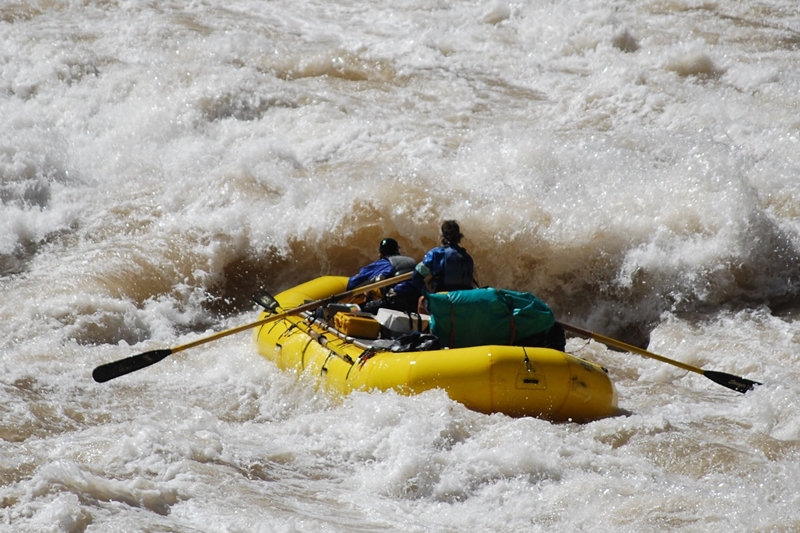 Another thing that you really need to do when you visit the Grand Canyon is to go whitewater rafting. Advantage Grand Canyon has a rafting expedition that starts as early as 7:30 am. The rafting will start with a scenic ride to the bottom of the canyon. You will have a guide during the whole one-day white rafting activity who will be giving you a short briefing about what measures you should take when you go rafting. The whitewater rafting will be from Diamond Creek to Pearce Ferry, and then after that, you'll be headed back to Peach Springs, Arizona.
When you go whitewater rafting, you must come prepared and bring rain gear, sun protection, extra clothes and towels, and of course to capture your moments, bring your waterproof camera. Going whitewater rafting is definitely fun and you'll be able to meet new people along the way and make wonderful experiences and memories.
3. Helicopter Rides
There is nothing to compare the visual feast that you get from the Grand Canyon, whether you're looking out the window of a fixed-wing tour or helicopter tour. This is the reason why every year, more than half a million tourists take air tours or helicopter tours. Majority of these helicopter/air tours take off from Sedona, Arizona, Las Vegas, Nevada, or the Grand Canyon Airport which can be found outside the South Rim in Tusayan Village.
Helicopter flights may vary in the package price or how long your tour distance is. You can choose an all-in-one package that already includes helicopter flights, horseback riding, land tours, boat rides, or even a sight-seeing visit at the Skywalk. Grand Canyon air tours or Grand Canyon helicopter tours are a tough act to follow if you are in search of an adrenaline rush or amazing views.
If you want to make the most out of your Grand Canyon moment, try these three things and you'll surely have the best time of your life.