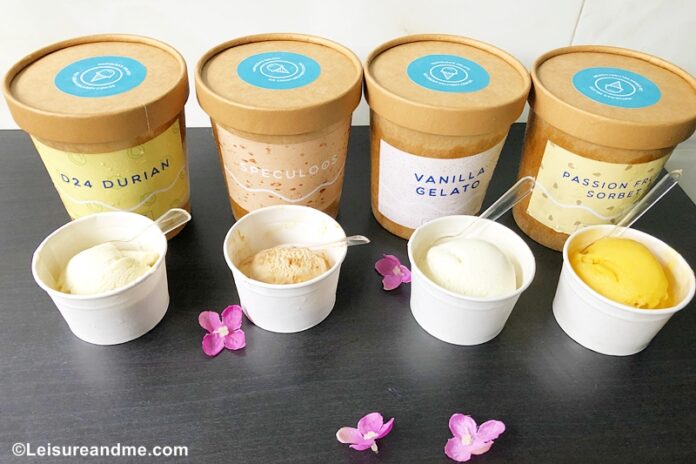 No need to scream for tropical heat while living in Singapore because there are so many varieties of ice cream available. When you read this Mathilda's Gelato Ice Cream Delivery review you will find out why I said not to scream for hot weather! To make our ice cream tasting experience better, now Mathilda's Gelato promise to deliver ice cream in 1 hour. Today post is all about it.
Recently we could taste different flavours of ice cream from Mathilda's Gelato Ice Cream Delivery and here is our experience.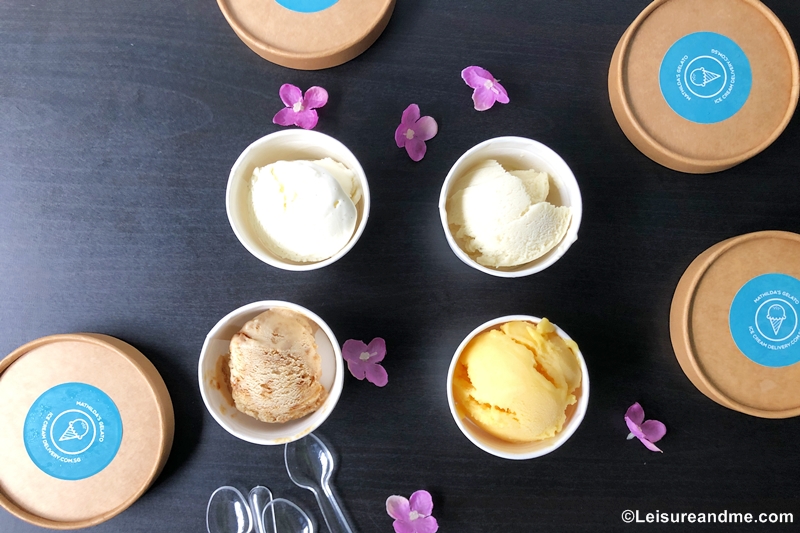 Mathilda's Gelato Ice Cream Delivery – Our experience and review
We ordered 4 different varieties of ice cream which are durian Ice Cream, vanilla Gelato, Passionfruit sorbet and Speculoos Ice Cream. Ice cream received on my preferred delivery time well packed inside a Styrofoam box. At the time I received the delivery, ice-cream was still well frozen inside the box covered with ice bags. That was a nice experience to receive all products without melting.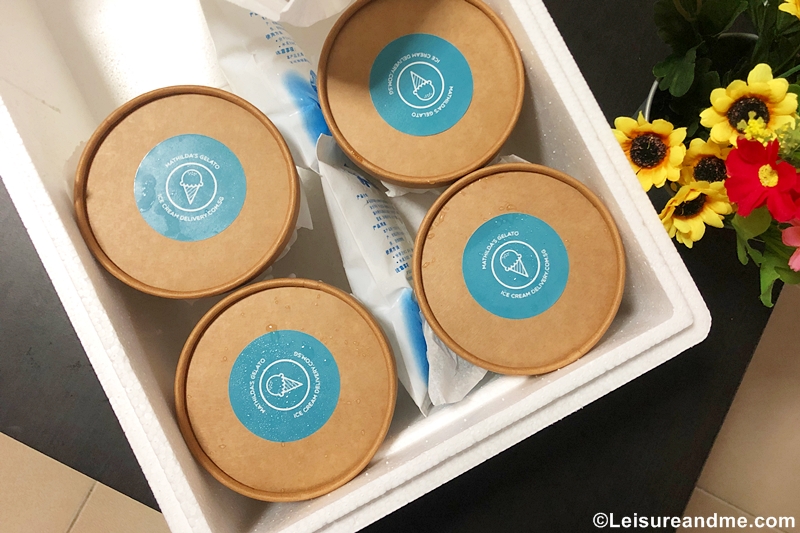 Now it is time to share our tasting experience. I would say that we all in the family including the kid enjoyed this cold treat experience. It was great that we could taste few different flavours while experiencing each flavour from bite to bite.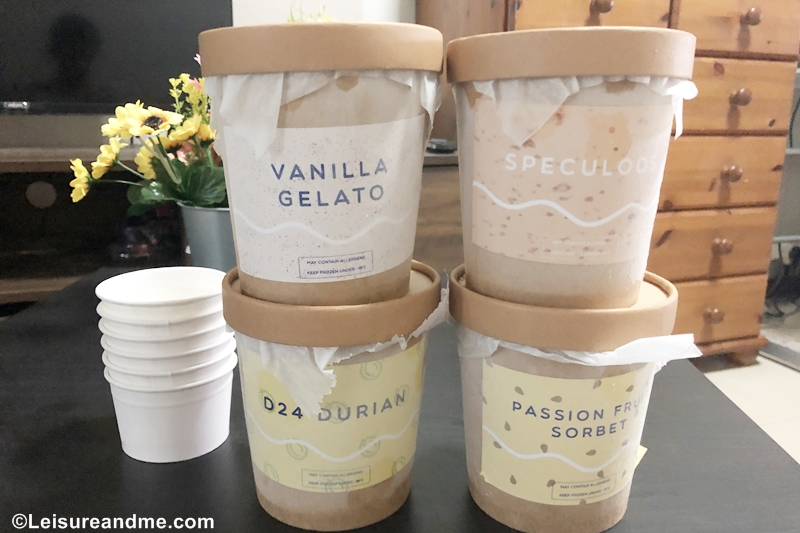 Durian ice cream
Living in Singapore I cannot stay away from ordering Durian ice cream. Durian is the king of the fruits and most admired fruit of Singapore. The taste of ice cream was really good and I experienced the rich flavour of durian in each bite. Not to forget the smell of durian too.Check Durian Ice cream.
Vanila Gelato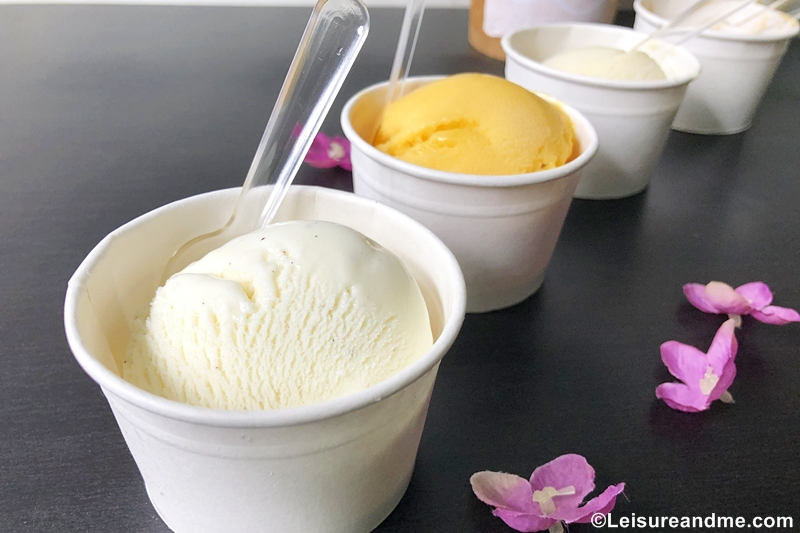 Though this is a standard ice cream flavour, I ordered it just to taste the difference of handmade vanilla ice cream. The taste was smooth in mouth while keeping the rich milky flavour.Check Vanila Gelato
Passionfruit sorbet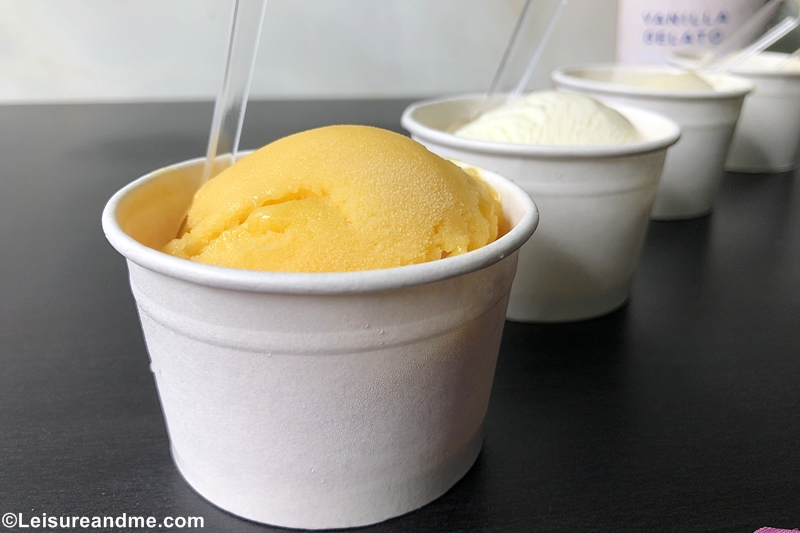 A little sour with rich passion fruit taste I understood this frozen sorbet consist of purely passifruit flesh. The quality is that much high for this sorbet.check passionfruit sorbet.
Speculoos Ice Cream
With the hints of spiced caramel Speculoos Ice Cream could win our taste buds. The sweet taste together with chunky feeling, I can say everyone should try this flavour when you order your ice cream! Check Speculoos Ice cream.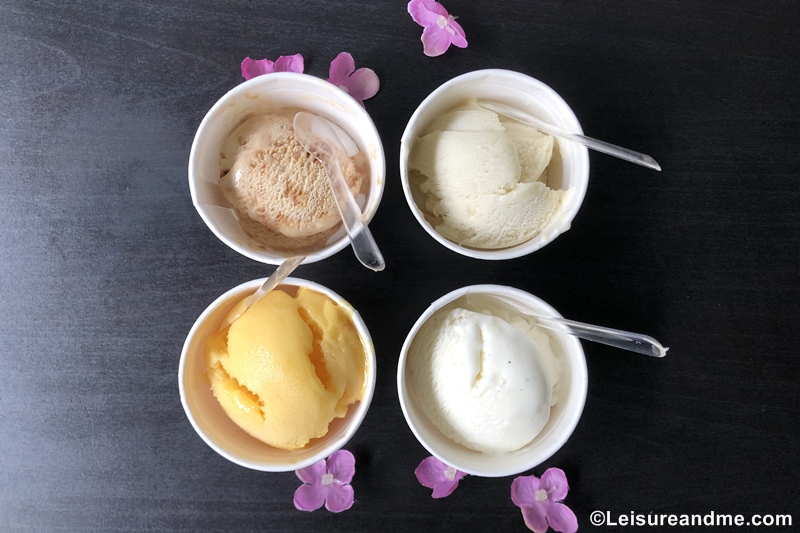 Features of Mathilda's Gelato Ice Cream Delivery
While there are easy to buy ice cream varieties available, what is the need of ordering online? Is the burning doubt you have now? I had the same before I taste Mathilda's Gelato Ice Cream. However here are some reasons to order ice cream online.
There are different new flavours to satisfy your taste buds instead of typical standard flavours.
Handmade ice cream with premium ingredients
Delivered frozen, well packed in 1 hour
Premium quality ice cream
I am sure now you want to know all the available flavours. Simply visit www.icecreamdelivery.com.sg to find out more details.
Mathilda's Gelato Discount code
Enjoy 5% discount when you order ice cream from Mathilda's Gelato Ice Cream Delivery. Use the promo code : amila5off
The promo code will expires on 25 December 2020.
Enjoy your ice cream!
Disclosure: This is a collaboration with Mathilda's Gelato Ice Cream Delivery.We recieved the above products for free in order to facilitate this review.