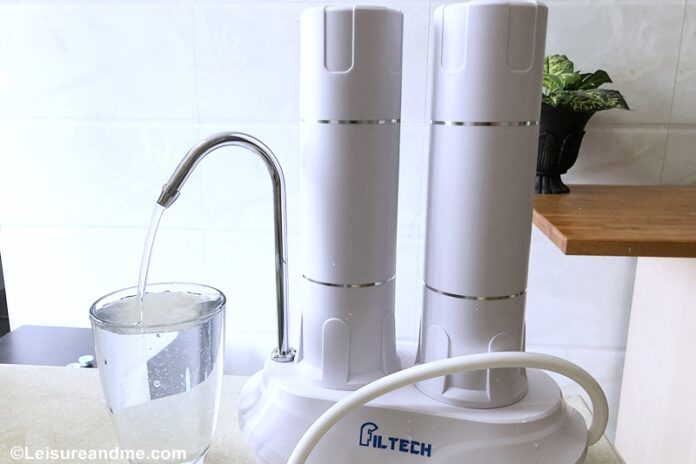 In a series of reviews shared recently, today I am with this Filtech water filter review which will help you to change the way you thought about purifying water.Due to Covid-19 pandemic traveling is still a dream.But while staying at home most of the time,still we found interesting products and services such as this ice cream delivery .And my latest finding is about getting clean water using Countertop Twin Water Filter!
Clean water is essential for daily life. This is where a water filter is important to help improving the water quality. While there are different types of water filters available to buy, my recent finding is a countertop water filter from Filtech which doesn't take much space from your kitchen. This review is all about my experience with Xeltro CT22 – Countertop Twin Water Filter!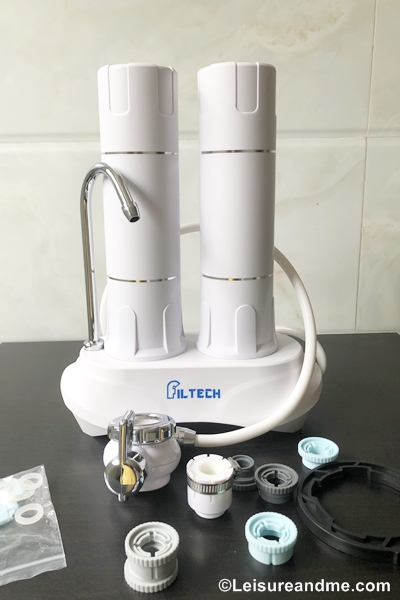 When there are so many water filter types available in Singapore, it is not easy to choose the best water filter. However your water filter should effectively clean the water. That should be the main feature for any filter. Other than that personally I look for a water filter that doesn't need much time for installation and operation. I found all these features when I started using Xeltro CT22 – Countertop Twin Water Filter from Filtech.
Xeltro CT22 – Countertop Twin Water Filter
Features:
Designed and manufactured in Japan the Xeltro CT22 – Countertop Twin Water Filter comes with 7 filtration layers. With its 7 layer ultra-twin filtration technology the water filter supposed to eliminate up to 99.99% of bacteria, chlorine and any impurities.
That sound interesting, isn't it? For me the basic expectations of a water filter are satisfied when I found that this water filter removes 99.99% of impurities with its 7 layer ultra-twin filtration.
This water filter also comes with 3 mode switch which are for filtered water, unfiltered shower and for unfiltered stream.
Life time is approximately 6-8 months or for 6000L.
Products are 100% tested and certified and follow the relevant quality standards.
Don't forget the 1 year warranty and free delivery eligibility.
While above are the notable features of this Xeltro CT22 – Countertop Twin Water Filter ,below is my actual experience when I started using it at my home. I know actual experiences and reviews are worth before choosing any product.
Filtech Xeltro CT22 – Countertop Twin Water Filter Review
When I received Filtech Xeltro CT22 – Countertop Twin Water Filter my first doubt was about its installation. I thought I have to remove my water tap to aid the installation. Therefore I was in bit doubt. But, installation is really quick and easy which any dummy can do! Have you read the books for dummies? Considering I am a dummy for such installations, I could easily follow the installation guide shared at Filtech website and I installed the water filter in few minutes. I am sure you can do that too!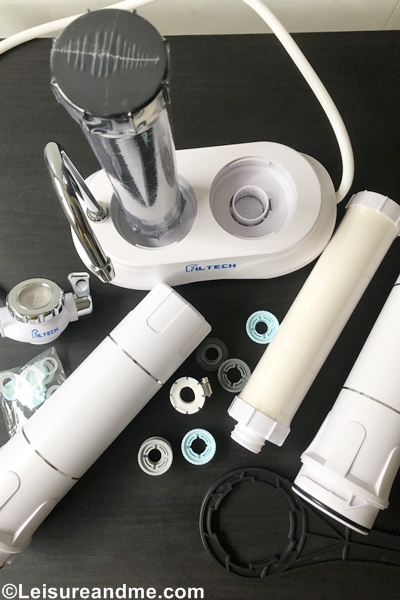 After installing, nothing to do than opening your tap to receive water! Filtering water is that much easy and you will have clean water just in less than 15 minutes.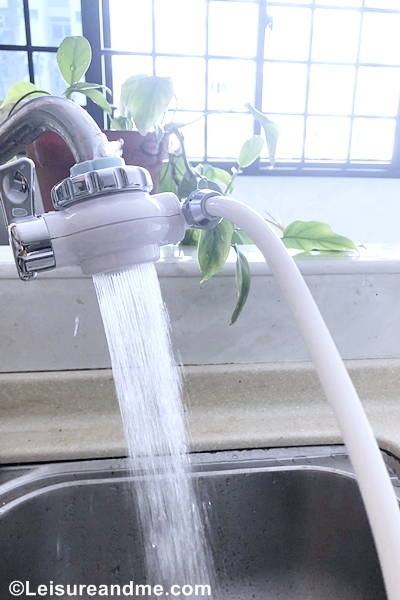 It is also good that the filter comes with 3 mode switch where you can easily receive water directly from the tap. With this feature the water filter doesn't interrupt the other water requirements using the kitchen tap.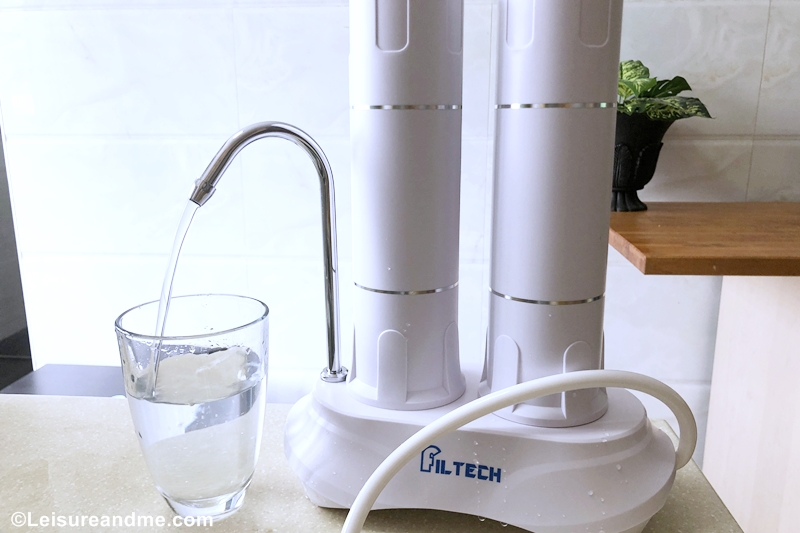 Overall I am happy with this water filter from Filtech. While clean water is essential, this water filter doesn't need much space. It is also light weight and easy to handle. Therefore for any limited spaced kitchen, still you can use this water filter.
Visit www.filtech.com.sg to find more about this water filter and other available water filtering solutions.
Disclaimer: This post is a collaboration with Filtech.I recieved the above water filter free of charge to facilitate this review.All opinions are mine.