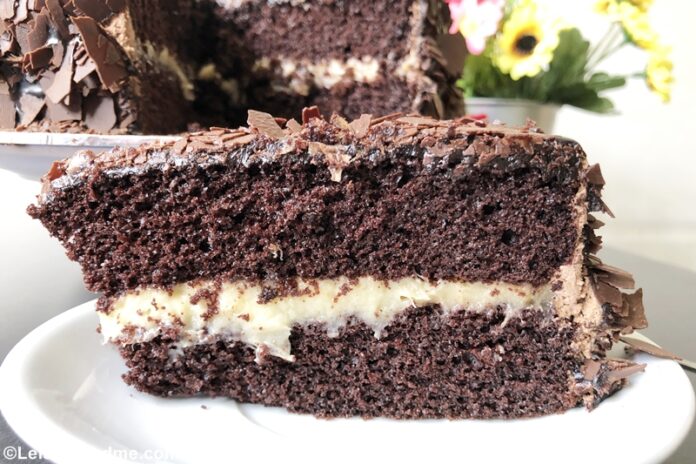 Well,it is another review post.This time it is about Mao Shan Wang Chocolate Fudge Cake.And do you know,it is a chocolate durian cake which you can't resist.Thought you can't travel,you can taste different local food varieties while staying at comfort at home.
I started this series of product reviews when Covid-19 hit the world. This post series is timely as online shopping is the most appropriate way to order products safely to avoid contacting with the virus. Therefore today I want to introduce another online shop where you can order cakes for any moment.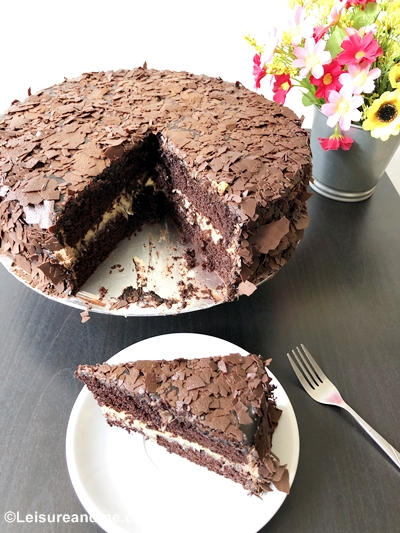 Cake delivery Singapore is a Singapore based online shop which deliver cakes within 1 hour of placing the order. Their cakes are freshly baked and handmade. Even if you want to send a Birthday cake to your loved ones as a surprise during 12 midnight, no problem!
Cake Delivery Singapore promises to deliver at mid night.
Sounds interesting, right?
This is why I wanted to try their cakes to share the actual experience with the readers of Leisure and Me even though I only share travel experiences in this blog.
Mao Shan Wang Chocolate Fudge Cake
Do you want to read our experience with Cake Delivery Singapore? This time I placed order for Mao Shan Wang Chocolate Fudge Cake. It is a unique cake and for all those who love Durian.
The chocolate fudge cake is with an inside layer of Mao Shan Wang durian to satisfy your cravings for Durians.Absolutely it is a chocolate durian cake!
Mao Shan Wang Chocolate Fudge Cake from Cake Delivery Singapore : Review with our true experience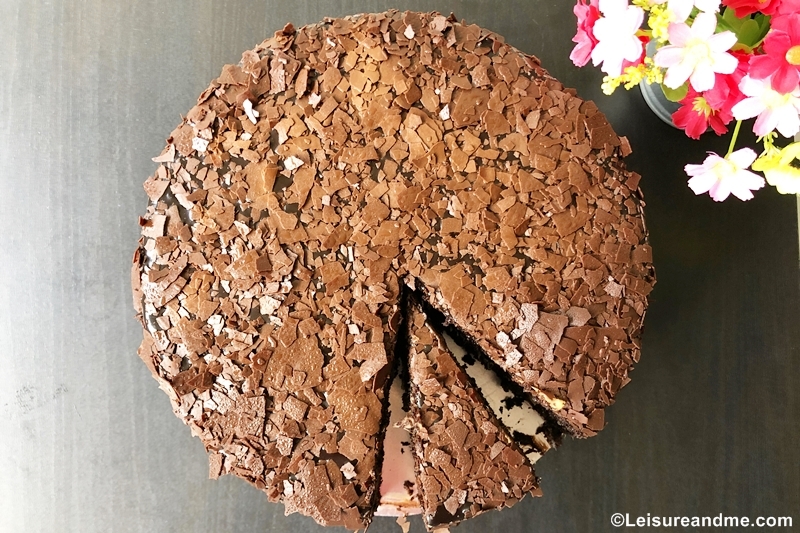 When I was contacted by the Cake Delivery Singapore for this review, I wanted to try their Mao Shan Wang Chocolate Fudge Cake. There is a reason behind it. I was curious to know how chocolate and durian goes together!You can find this chocolate durian cake here.
I want to say it is one of the greatest combinations! Instead of sugary icing or cream layer inside a cake, I really enjoyed fresh durian taste mixed with chocolate flavour. It was a really exciting experience with a cake!
Other than the combined flavour, the cake was fresh with necessary softness. Every bite of it was satisfying my cravings. Not only me, the kid and husband liked it too.
Among all, it is a cake delivery to home. No need to visit any shop to place order. This is why I like the online shopping much. I can easily find time to stay at home while the delivery service does the rest.
Notable Features
While taste and ordering experience are great, below are some of the notable features of Cake Delivery Singapore.
Freshly baked and handmade cakes
100% money back guarantee
Among all, there are variety of cake choices that you can choose for any occasion. And don't forget, this is online delivery. So, you can serve time too.
To check more details, check their website www.cakedelivery.sg
Disclaimer: This post is a collaboration with Cake Delivery Singapore.I recieved the above product for free in order to facilitate this review. However all opinions are mine.