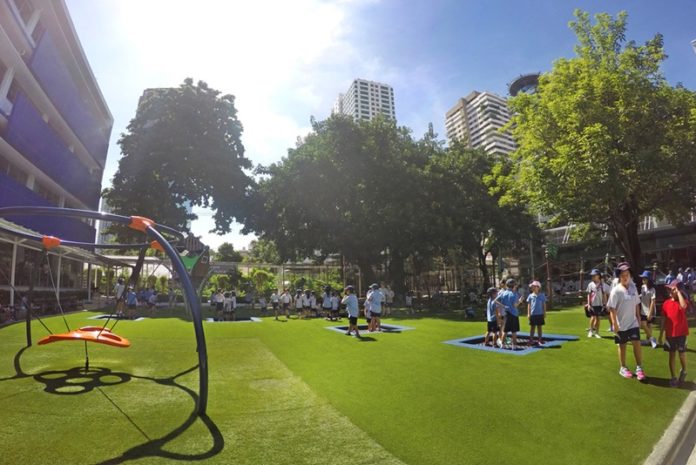 As a parent, it is only natural that you want the best for your child. You're confident that your child will get a world-class education in your home country, but you're not sure whether your child will get the same quality of education when you move to a new country. If you are moving to Bangkok to work or for business and your family's coming with you, don't fret. With the number of expats living and working in the city of Bangkok over the years, it's no surprise that it has become a cosmopolitan city. But the city is not just for high-flying, free-living individuals. Thousands of expats and their families have also made Bangkok their home. Fortunately, there are a number of international schools in Bangkok, particularly the Sukhumvit area, that caters to the needs of expat parents and their children. Here are the top five within Bangkok's Sukhumvit district that expat parents can choose from for their children.
Bangkok International Preparatory and Secondary School. Founded in 2003, Bangkok International Preparatory and Secondary School (or Bangkok Prep) is one of the premier providers of world-class education in Thailand. Bangkok Prep offers quality education for preschoolers up to Year 13. The curriculum is patterned after the National Curriculum for England, allowing your child to receive quality education found nowhere else in the city. What sets this institution apart is by the time your child reaches Years 10 and 11, Bangkok Prep offers a specialised Cambridge IGCSE curriculum to help them prepare for Cambridge-approved A-levels (for Year 12 and Year 13 students). As a testament to the quality education offered by Bangkok Prep, students who graduated from this institution have been accepted in top universities worldwide, such as the University of California, Los Angeles (UCLA), London School of Economics (LSE), Seoul National University (SNU), and more. If you're looking for a venerable international school with great facilities, then Bangkok Prep is your first choice. Its vast campus features an indoor sports complex, drama studio, dance studio, outdoor swimming pool, library, computer rooms, a 350-seat auditorium, and multi-purpose sports fields.
Bangkok Prep is located at 23 Sukhumvit 53, Wattana, Bangkok 10110.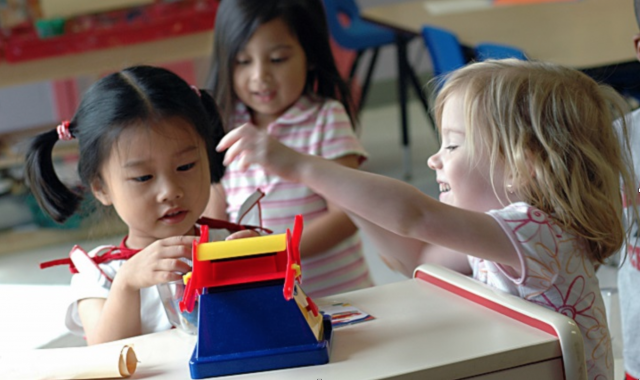 2.Bangkok Patana. Bangkok Patana is one of the best British international schools located in Bangkok. Established in 1957, Bangkok Patana has also become one of the largest international schools in Thailand. The school offers premier British-style education for students ranging from 18 months up to 18 years old. The National Curriculum for England is used by Bangkok Patana. By Year 10 and Year 11, students will receive instruction based on the IGCSE curriculum to prepare for examinations. Students take the International Baccalaureate (IB) Diploma or Certificate when they reach Year 12 and Year 13. The Bangkok Patana boasts of world-class facilities including a multi-purpose sports hall, tennis courts, multiple swimming pools, sports fields, school shops, and even a post office. Parents can also sign up for school bus service operated by the school.
Bangkok Patana is located at 643 La Salle Road (Sukhumvit 105), Bangna, Bangkok 10260.
NIST International School. What sets NIST International School apart is the history of its foundation. Founded in 1992 with the help of the staff of the United Nations stationed in Thailand, NIST stands out because of its dedication to diversity and commitment to providing excellent a truly international education. In 1999, NIST broke new grounds when it became Thailand's first full International Baccalaureate World School. Today, NIST is one of the leading International Baccalaureate schools in the world. The institution accepts pre-school students and up to Year 13. Apart from an excellent academic program and state-of-the-art school facilities, this not-for-profit school aims to instill a strong sense of community to their students by implementing programs such as Experiential Education and various activities aimed to benefit the community. It also has a large sports complex, multi-purpose halls, theatre, football pitch, science laboratories, and more.
NIST International School is located at 36 Sukhumvit Soi 15, Klongtoey-nua, Wattana, Bangkok  10110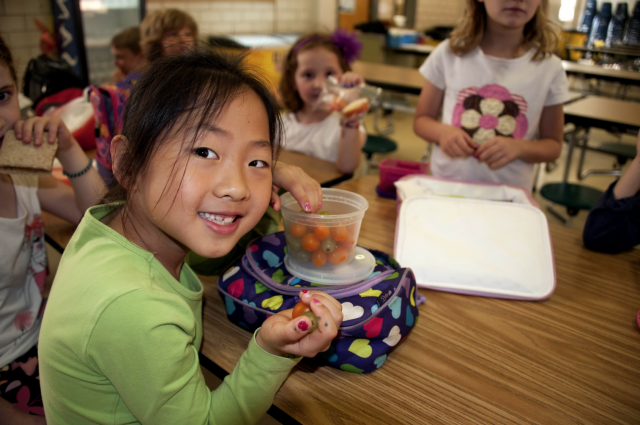 St. Andrew's International School. St. Andrew's International School boasts of multiple campuses in Bangkok plus one in the province of Rayong. The one located in Bangkok's Sukhumvit district admits children ages 2 to 18. Its curriculum is based on the National Curriculum for England, and transitions to GCSE and the International Baccalaureate Diploma Programmes for years 10 to 13. Its student community and teaching staff are diverse. It has a large campus to accommodate students, as well as boasts of modern facilities including art rooms, libraries, swimming pool, football pitch, 200-seat theatre, and computer rooms.
St. Andrew's International School is located at 7 Sukhumvit 107 Road Khwaeng Bang Na, Khet Bang Na, Krung Thep Maha Nakhon 10260.
ELC City School. If you have kids ages 3 to 11 years old and want them to have an unconventional yet quality education, the ELC City School is the perfect institution for them. One of the most unique things about the City School is its unique combination of modern and Thai architecture, expansive grounds, and state-of-the-art facilities that inspire creativity. At the ELC City School, the educational approach is holistic and children are not limited to learning inside the classroom. The ELC City School is located at 18 Soi Arkaphat, Sukhumvit Road 49/4, Bangkok 10110.