Are you planning a trip to Bangkok? Bangkok, Southeast Asia's most popular tourist hotspot offers many reasons for travelers to visit there. Be it popular Bangkok attractions, shopping in Bangkok streets, or experiencing Bangkok nightlife, you will surely have a fantastic time in this bustling city. Don't forget that Thailand and its capital Bangkok are popular and the best luxury destinations in Southeast Asia!
However, just imagine your time spending with the locals!
Dining, talking or even visiting attractions with locals! Isn't this the best way to spend time in any city? In such, here are five things to do in Bangkok that you do not want to miss. Bonus tip: Doing my research I spotted a company called Withlocals. They seem perfect to combine all the ingredients for an authentic local experience
1. Visit a Floating Market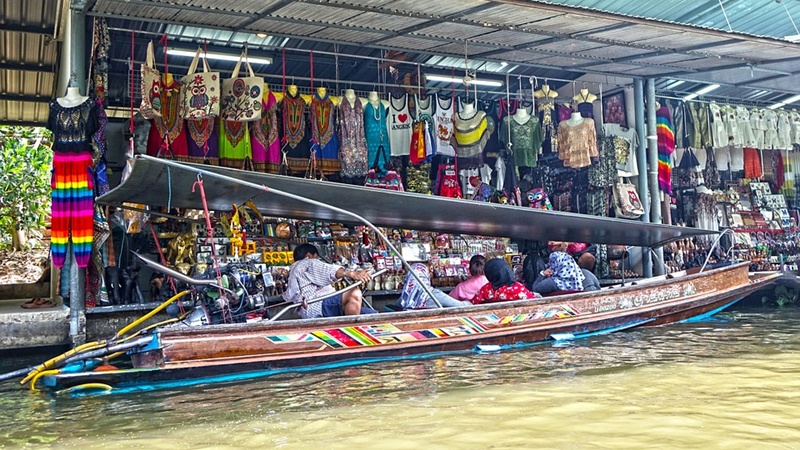 Floating markets are one of the unique attractions in Bangkok that almost every visitor wants to experience. This can be the best Bangkok experience which you can have if you plan it properly. You will need to arrange a boat tour to visit floating markets. Also having a local guide will be helpful for you to visit the floating markets without much hustle.
Do you know that there are almost 5 floating markets around Bangkok city with different timing and different days? So, instead of planning your floating market tour alone, get the help of locals in Bangkok and let them plan your trip. That will help you to save both time and money. Check out this  Floating Market & Boat Tour which is ideal to visit the floating markets. Other than the visit to the floating market, you will also experience boat riding and local Thai food. Don't forget to experience public transport like a local!
2. Experience Thai food with locals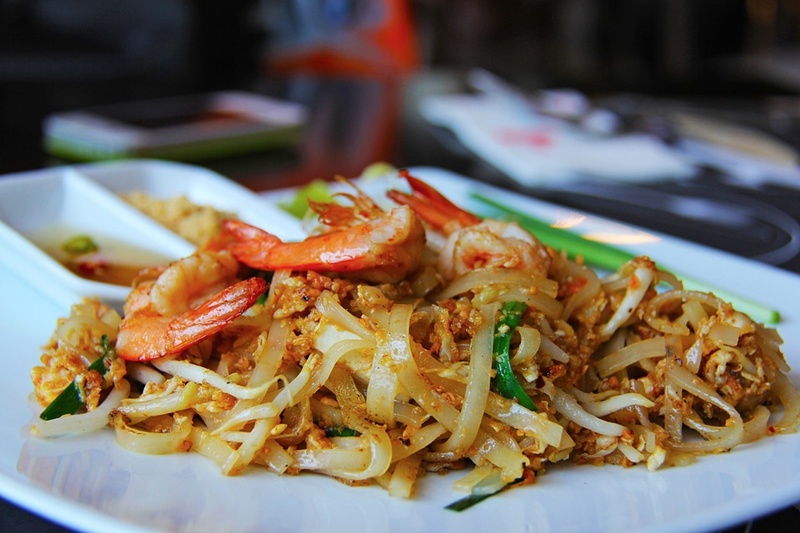 Yes, Thailand is so much popular for its delicious food including street foods. You may think that it is nothing to plan and you only have to visit restaurants along the way to experience Thai food. But how about dining with a family who is actually locals of Bangkok? This will be a really interesting experience as you will get the opportunity to spend time with locals in Bangkok while learning about their food culture. Such a friendly and warm home dining experience will be remarkable and will add you lifetime memories! Check this list of  Withlocals experiences in Bangkok and select what are the favourite things to do on your next holiday!
3. Spend a night in a local Thai home
Other than dining with locals, you can also spend a night with locals to experience a glimpse of their lifestyle. There are homestay facilities around Bangkok where you can rent a whole house or stay in a private room in a local Thai home. Such an experience will definitely add you fantastic and unique memories!
4. Visit Hidden Gems
When you search for things to do in Bangkok, I am sure you will find a lot of lists that highlight shopping in Bangkok or nightlife experiences in Bangkok. However, have you heard of hidden gems which are not much popular among tourists to Bangkok? A traditional silk farm day trip, visiting traditional Thai artists, or visit to a Thai village can be exciting and will allow you to spend quality time with locals while experiencing their culture.
5. Visit Buddhist Temples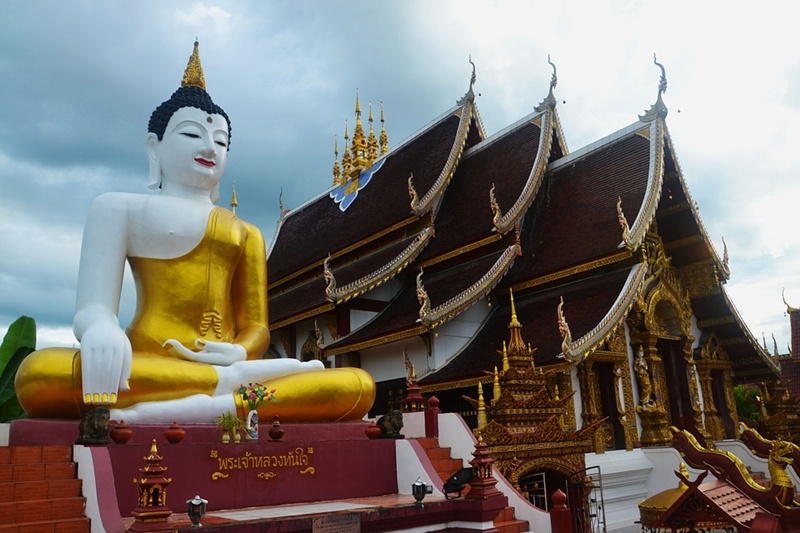 Thailand is a Buddhist country, you will find a lot of Buddhist temples around the neighborhood of Bangkok. Don't forget to visit at least one Buddhist temple on your trip to Bangkok. You can even chat with a Buddhist monk and experience the Buddhist way of living.
However, you need to know how to behave in a Buddhist temple and how properly dress when you visit a temple. When you know such things, your experience will be memorable!
There are many other attractions and things to do in Bangkok. However, with the above unique attractions, you will never find a dull moment in Bangkok. Plan your Bangkok trip before you reach the country. That will save you both time and energy which in return give you remarkable memories and experiences too!