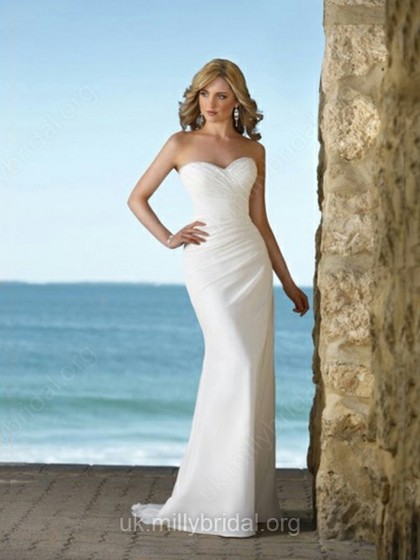 Your wedding is a very special day for you in your life. So, it is common that you need to have all items in your wedding to be in the perfect quality and look. But,how if you are under a budget? Having a budget for your wedding and following it is really good if you are tight with your spending power. On the other way, even if you are able to spend for the most expensive wedding dress, still it is good to follow a budget for your wedding.
Now, say if you are in a tight budget, but still want to buy your wedding dress and other must have items for affordable prices. Here are some tips that might help you to take your decisions when you plan your wedding.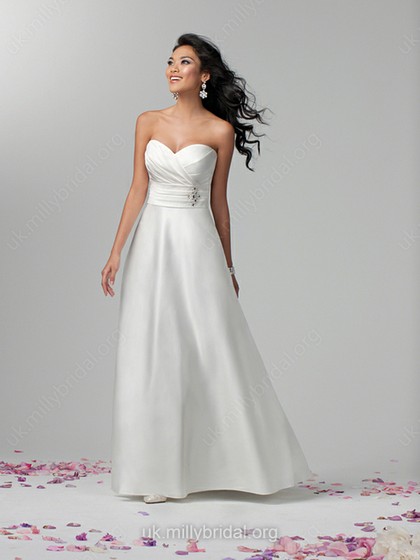 How to find a Cheap Wedding Dress?
Before everything, you need to know that cheap wedding dresses doesn't mean it is cheap or poor in quality. Having a budget means that you need to find the best for the price you can afford. With below tips, you can still purchase a beautiful and elegant wedding dress and look stunning on your wedding day.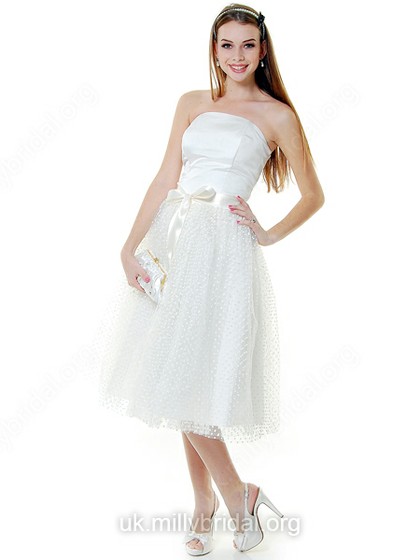 Clearance Racks and Sales at Bridal Stores.
If you look for clearance racks in bridal stores, you'll find elegant dresses for a discounted price. Sometimes you may get surprised by seen the latest designs which you can buy for a very low price. So, don't forget to check discounted wedding dresses and clearance sale items when you shop for a cheap wedding dress.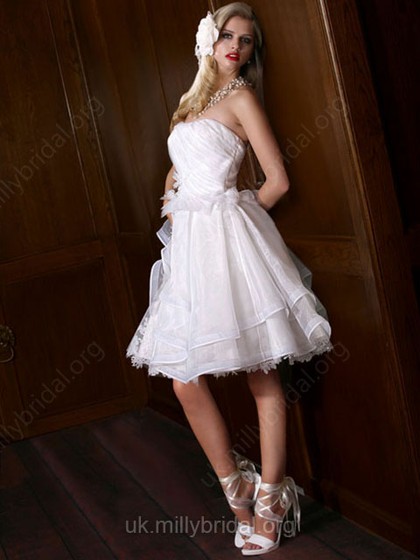 Check for Mass Retailers
Mass retailers are able to give you the best price for any latest style of wedding dress. So, it is a great place to hunt for a cheap wedding dress.
Online wedding shops
These days online shopping is much popular and do you know that you can shop for your wedding dress online? Not only these online wedding shops are able to give you the best price, they also will offer you a great collection of latest designs. If you go out for shopping, you may need few days to visit few wedding shops and find a suitable and beautiful wedding dress for you. But, with few clicks and sitting in front of the computer you are able to go through a huge collection of wedding dresses which saves your time.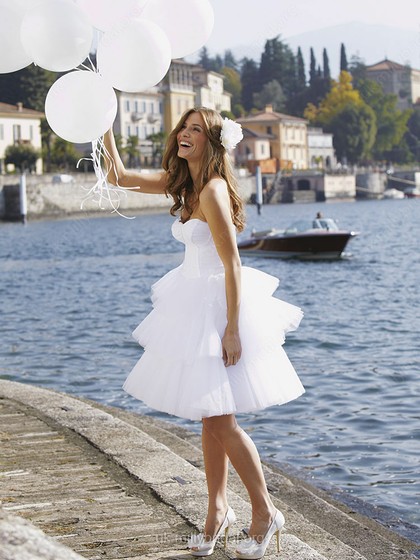 However, if you shop online always purchase from a reputed online wedding shops like Millybridal to have a pleasant shopping experience. Use the measurement guides given in these shops to order the perfect matching wedding dress for you. These online shops are a great place to buy cheap wedding dresses for affordable prices.
Hope above tips are helpful for you to find a cheap wedding dress. Once you decide a price range that you are able to pay, it is easier to search for a cheap wedding dress for the decided price range which you can afford.