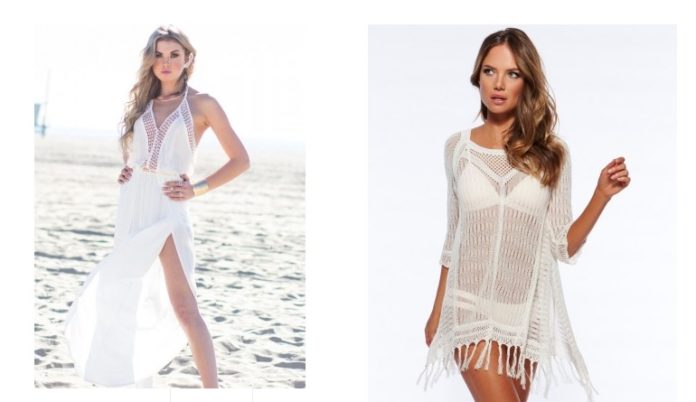 For a romantic getaway, you sure need to have perfect and sexy looking swimsuits. With available latest designs for beach honeymoon bikinis, it is not a difficult task to buy beautiful and elegant swimsuits or bikini for your honeymoon holiday. With perfect beach honeymoon bikinis which shows your beauty in the perfect way, your partner would love to spend time with you in any tropical destination or in any luxury getaway which you plan to escape for your honeymoon.
To give some ideas about latest designs of honeymoon swimsuits, I selected to feature some gorgeous swimsuit designs from Fierce Simplicity which is an established online shop for swimwear. Their latest collection of 2016 honeymoon swimsuit ideas is full of sexy swimsuits including stylish monokinis which any bride to be would love to wear for her most special holiday in her life.
Honeymoon Travel Bikini Ideas for a Romantic Getaway
Below Acasoria Bikini is simply lovely and it comes with built in push up padding and with adjustable shoulder straps. Did you notice the small magenta rhinestone detailing/embellishment on top of the bikini pant and lining the top cups? This rhinestone detailing gives much stunning look for this swimsuit making it a perfect design for the honeymoon swimsuit.
Here is another swimsuit design I love to feature here as a Fierce Simplicity Review swimsuit. I really like this Agios Colorblock Bikini which gives a classy look for any young bride on her honeymoon. With Push up padded bikini top which Ties at the neck, you will sure have elegant feeling of wearing a sexy bikini and Black and White Bikini Bottom is adding more gorgeous look for you making it a complete beautiful swimwear.
To see more stylish honeymoon travel bikini ideas, simply visit and select your preferred stylish design to spend a romantic honeymoon. Be it a Miami swimwear or for any destination wedding, with the perfect swimsuit your days would be romantic and beautiful!